Arabisk London hosts the Co-founders of EWN: A unique community of ambitious, leading, and inspiring women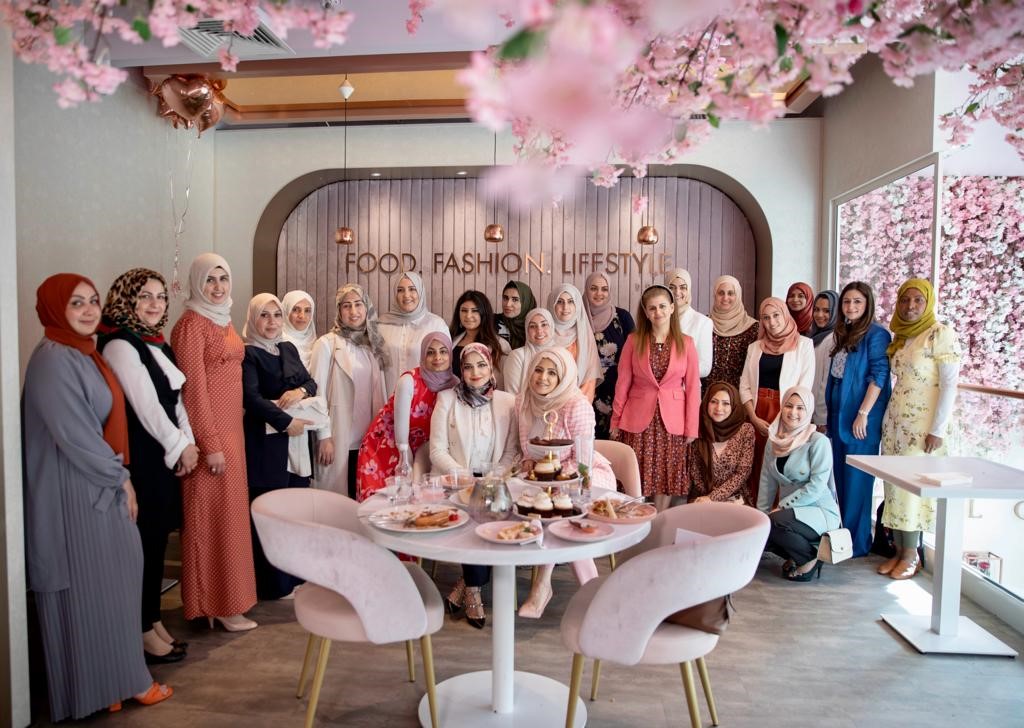 A unique community of ambitious, leading, and inspiring women gathered at the Empowered Women Network to encourage ambition, prepare future generations of female pioneers, and strengthen their sense of belonging.
Support, motivation, guidance, and inspiration are their goals!
Arabisk London hosts Co-founders of EWN: Farah Latif and Zainab Al-Kadhimi, in an exclusive interview.
By: Fatima Omrani
– In your own words, what is the Empowered Women's Network (EWN)?
Farah: EMPOWERED WOMEN NETWORK (EWN) began as a project to address a need that we identified in our local community – the lack of support for women of ethnic backgrounds to fulfil their potential.
EWN supports and empowers women to progress in their chosen profession, find new employment or build their own businesses, to achieve financial equity. We aim to support women through different stages of their career or business journey through active mentorship and peer support, skill-based workshops and networking events.
– Many organizations support human rights in general and women's rights in particular,
what distinguishes the EWN? 
Farah: The gender pay gap continues to be a big problem but it is more palpable in our ethnic communities where intersectional inequity plays a part. Research by the Office of National Statistics showed that pay for women from ethnic minorities lags almost 30% behind that of men from any background. We built EWN to change this.
– What spark triggered the EWN? How did the story begin?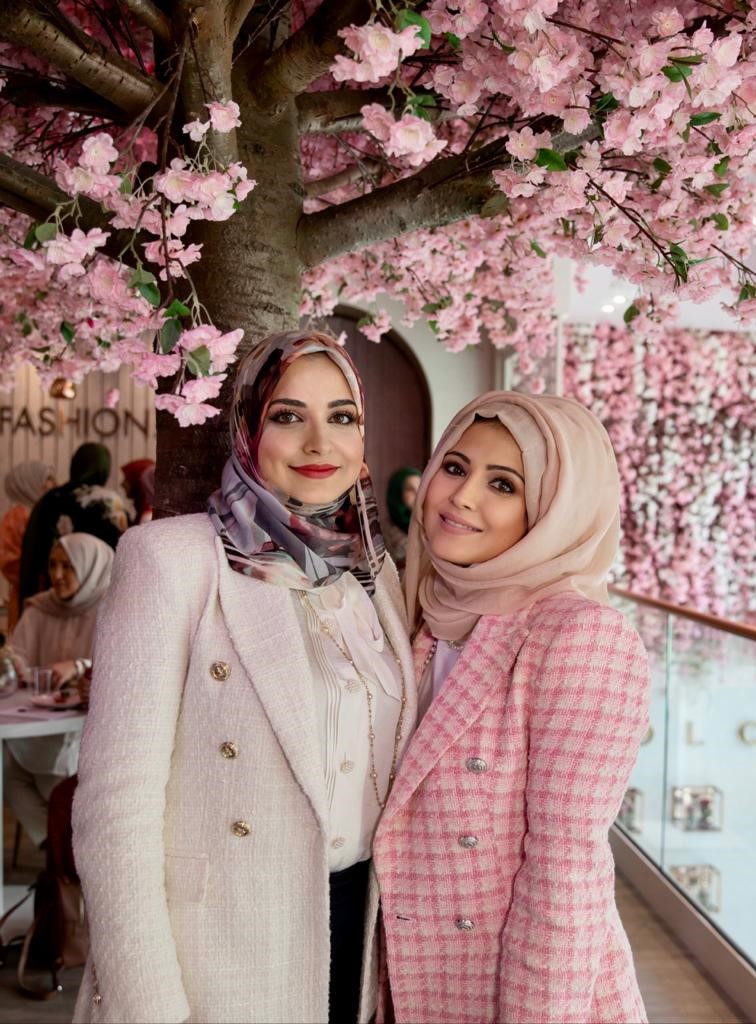 Farah: We both come from professional backgrounds but like many women used Instagram to connect with a wider audience, with Zainab building her business brand @aayahomedecor and myself doing research public engagement and helping on national health campaigns. At the start we found Instagram challenging to navigate to build an engaged audience. We met many other women through Instagram who felt the same – that support online and offline was limited for those building their career or brand, particularly for women of ethnic origin. Zainab and I formed a small group online to provide wider support for everyone, and this grew officially into the Empowered Women Network, with more formal mentoring and workshops events.
– You support women with ethnic minorities. In your opinion, how much discrimination and racism are these women exposed to in Britain? 
Zainab: "As an accountant working in the Finance sector in Fund Management , throughout my career I always found myself as the only Muslim wearing hijab in my workplace. I did experience some uncomfortable situations as some individuals had never met someone like me but I decided I was going to be open to answering any questions they may have regarding Islam and over time my presence and work ethic helped change their opinion of what they perceived a Muslim women to be. I also made sure the way I presented myself and the way I dressed modest yet fashionably smart really made a difference in a positive way".
– What difficulties did you encounter in establishing EWN and maintaining this network? 
Zainab: As we are both professionals working full time roles, we had to work on how to manage growing the network. We developed a strategic plan with focused goals set and actionable strategies. We also learnt over time what our strength were. Farah is creative with writing and Instagram and myself I like to focus on the business side of the network and also as I am London based I attend most events for relationship building to help grow our network.
Building the network on Instagram organically took time and we now have in place a marketing strategy to help accelerate this growth.
– How did your education help you in humanitarian work? 
Farah: As a clinical academic doctor, it is very important for me to give 100% to ensure my patients receive optimal care clinically. Through my research career, I came to realise that there are other angles to bettering patient care and experiences of healthcare. I became a co-investigator on multiple clinical trials to bring the most advanced treatment to the bedside, worked on national health awareness campaigns and did public engagement events online and offline. My education and training have been central to the work that I do and my development as a professional, and I wanted to share my skills to help other women find their passion and pursue it.
– What is the latest EWN activity in the UK? And how do you attract women to support and empower them? 
Zainab: Our most recent event was our Annual conference which was a great success with so much positive feedback . At the event we had inspirational speakers, a life coach to empower the women through self-motivation and visualisation exercises, a range of experts representing their industries as well as a skill based workshop on 'How to Pitch'.
During this event we also gave small businesses a platform to pitch about their work, and an opportunity to exhibit their products, as a way to support local small businesses.
We have had amazing professionals and business owners take part in our event, this has given them a platform to network, present and the opportunity to shine.
"Everyone has a story to tell that will inspire others, so we wanted to create a platform for women to be able to do just that. When we come together in a space like this it reminds us we are alike, we as people desire connection and as Muslim women as sense of belonging. We have all faced challenges and overcome them; Our aim is to share our experiences and help to inspire and empower each other." Zainab
We also use our Instagram platform to share content with value that will empower the women.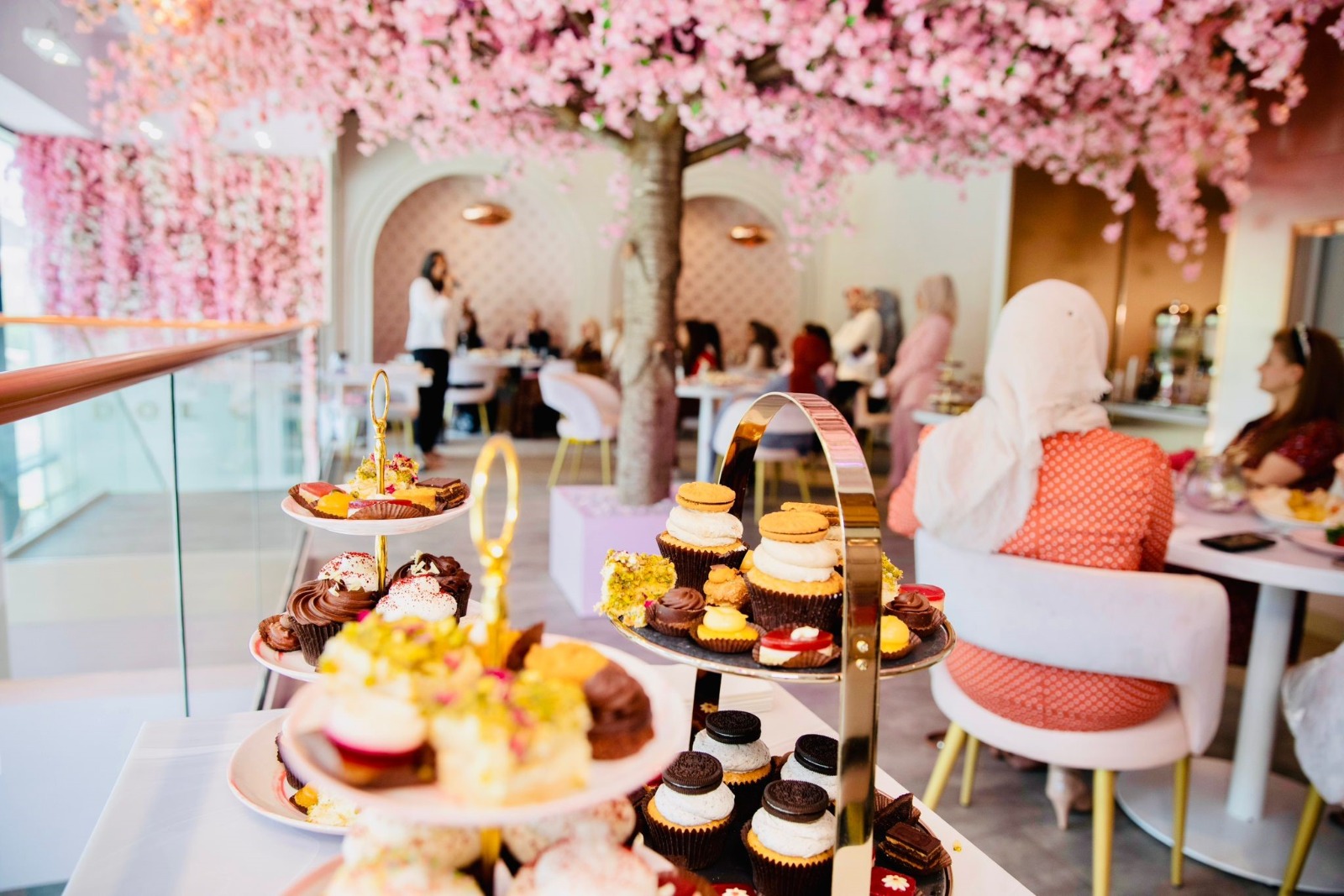 – In your opinion, what are the characteristics of a successful woman? 
Farah: Success is difficult to define as it means different things to different women. For me a successful woman is one who realises her personal goals, whether professionally or in her personal life, and learns to balance to achieve them at her own pace.
– Who are the most prominent trainers who lecture at EWN conferences? What are the main titles of these lectures?
Zainab:We are very fortunate to have had incredible guest speakers ranging from award winning authors, fashion industry experts, life coaches, marketing consultants to successful entrepreneurs. And we as the Co-founders have also delivered workshop on 'How to go from idea to a Business' and 'How to Pitch'.
–  How can a working woman balance between success in her career and the proper upbringing of her family? 
Farah: Every woman is unique and has her own pathway and timeline. What works for one woman may not work for another one. I think it is important to recognise our personal priorities and what is our "why". For many of us family come first and slowing down or accepting help to achieve our career goals is essential.
– Many women are about to open their own independent professional activities. What are your tips for starting a successful career? 
Farah: Don't be afraid to make a start and don't let the fear of failure stop you! Find a mentor, build your network of likeminded individuals, stay focused and always be kind and humble.
 – A final word you address to your audience through "Arabisk London"?
Zainab:We are so excited about the future and what we are planning to bring to the Empowered Women Network. We are in the process of sharing our events on Youtube, working on our website to deliver more educational value content to our women and a future membership site. As well as producing more products like our GOALS planner.