Arabisk London interviews Mrs. Zain Mahjoub about Art Dubai: a beacon of art in the Middle East and a hub of creativity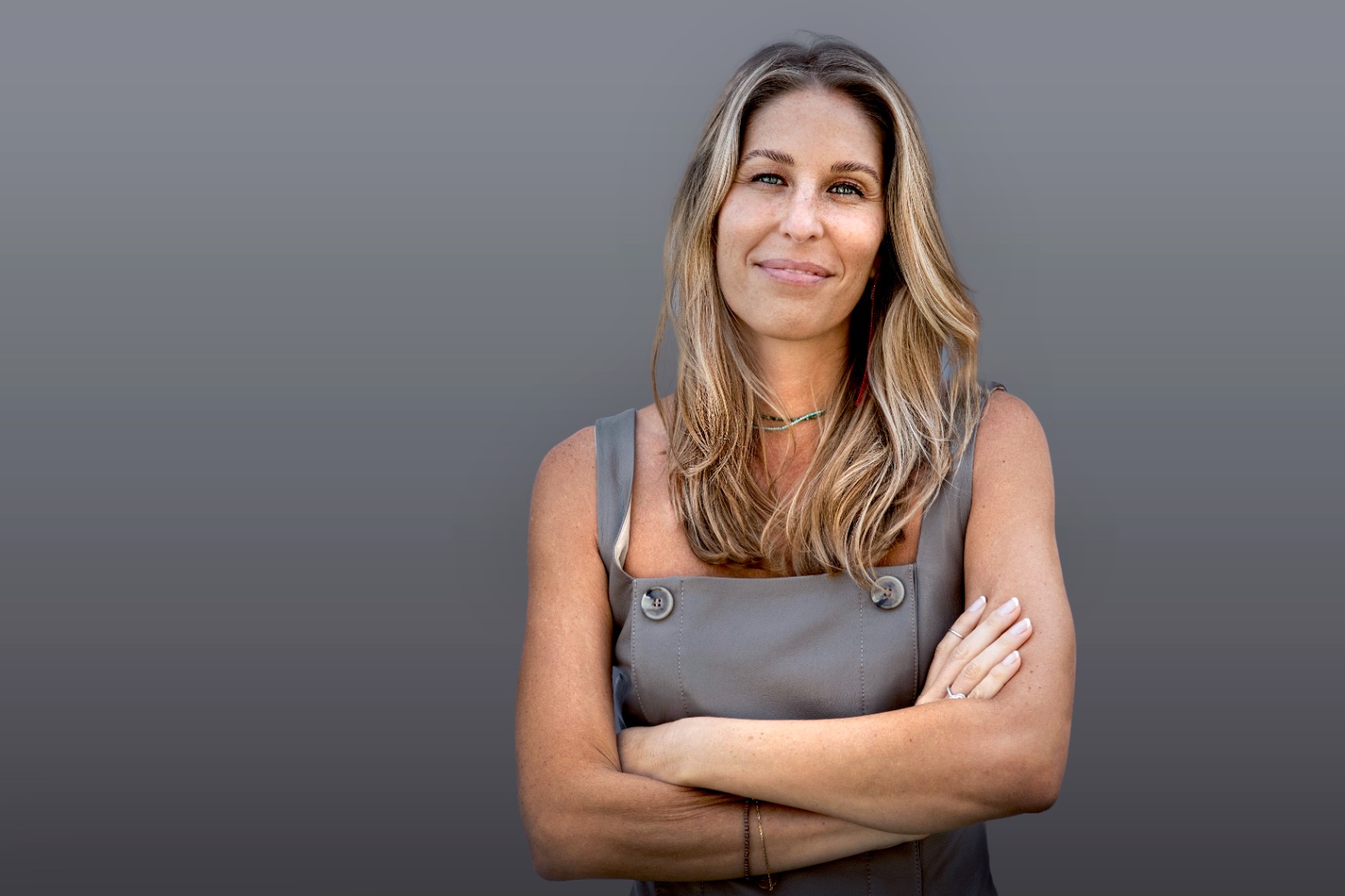 As a beacon of art in the Middle East, a hub of creativity, Art Dubai has carried the rarest forms of beauty from around the world to share with individuals in search of passion over two decades.
Art Dubai debuted in 2007 with the goal of becoming a renowned platform to present art from the Middle East, North Africa, and South Asia, as well as one of the most important events on the international art calendar.
Arabisk London was honoured to speak with Zain Mahjoub Associate Director, VIP Relations, Art Dubai about the Fair in detail.
By: Fatima Omrani
Art Dubai celebrates two decades of art and innovation! How would you describe it?
If we were to describe Art Dubai, we could simply say that it is an art fair showcasing art from the Global South, that brings together audiences from all over the world to convene: , including artists, exhibitors and collectors. As a result, we offer a platform for various kinds of art enthusiasts to interact, share experiences, and exchange.
"The most important leading global platform for art." How did Art Dubai earn the public's admiration?
We believe that the diversity and richness of the arts shown at the fair sets Art Dubai apart. Visitors can discover works across a number of mediums from all over the world. In its role as a talent incubator, Art Dubai has been the launchpad and development platform for many successful artist careers and continues to serve as that for artists aspiring to grow their practices. The fair also provides an international platform to showcase artists, and has in the past shown artists like Radhika Khimji who represented Oman at the last Venice Biennale.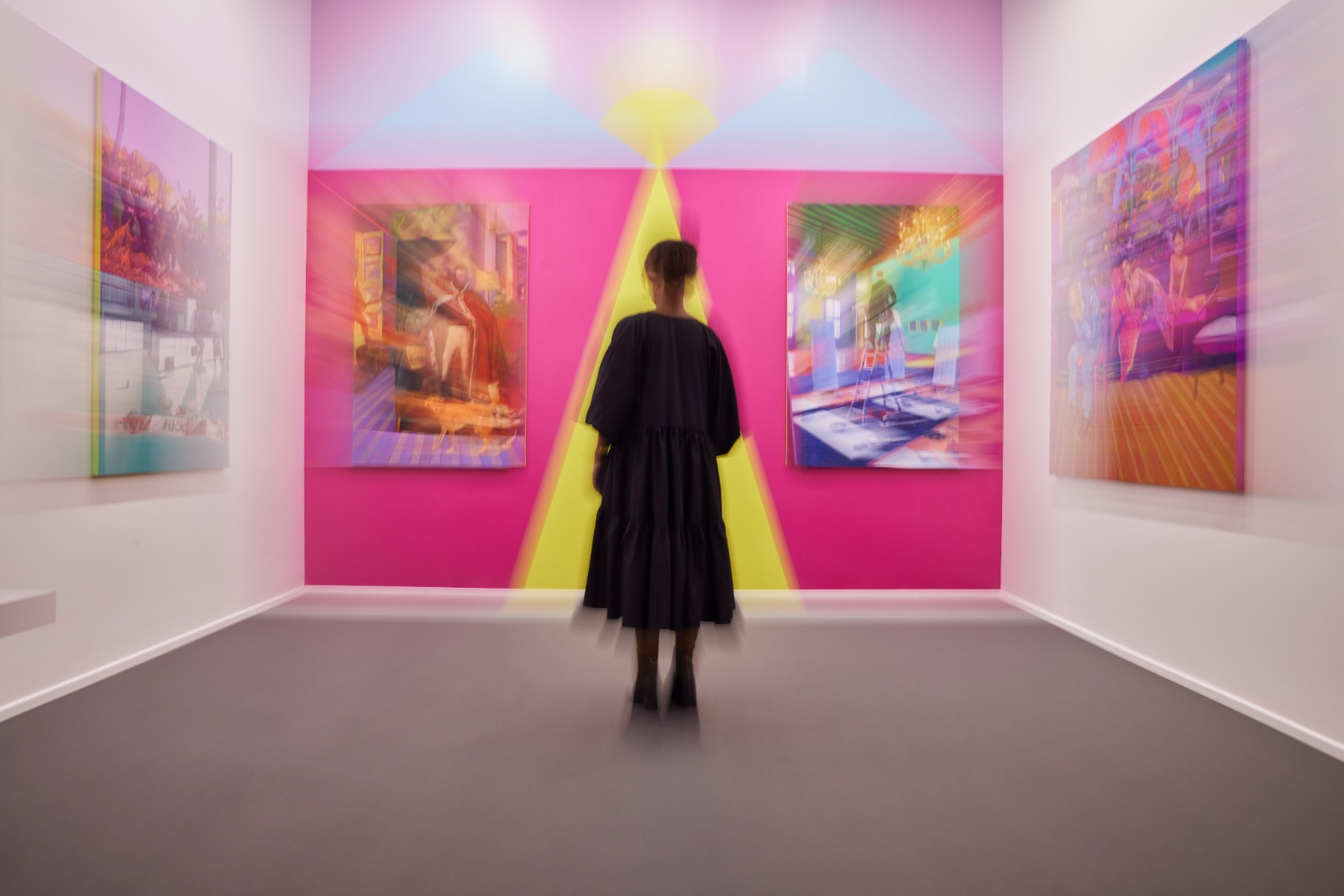 What sets "Art Dubai" apart from other art fairs?
What sets Art Dubai apart from other international art fairs is the showcase of art from the Global South – as we say, their 5% is our 95%. The fair is very much a place of discovery, offering new perspectives and broadening the conversation beyond traditional western-led geographical scopes.. This is in addition to the extensive not-for-profit programming that we put together, which includes the Art Dubai Commission, an annual programme that supports artistic production in the region, talks programmes – which this past edition featured more than 50 conversations and panels, and education programmes.
Being the beacon of art in the heart of Dubai, it certainly adds value to any event hosted by Dubai. What value does Dubai's hosting of this fair add?
We are incredibly fortunate to be located in Dubai, a city that his home to and brings together different cultures, industries, and people. The fair mirrors the cosmopolitaness of the city of Dubai through its artistic offering, as well as its programming and events. Being in Dubai made it possible and meaningful, to launch Art Dubai Digital for example. Art Dubai Digital returned for its second edition and invited an expanded array of disciplines and practices to interact with each other by looking at the intersection of art, design, music, fashion, and world-building in order to expand our understanding of new media and movements in culture.The sixteenth edition of the fair, which was held in early March, stood out for having participants from over 40 countries and 6 continents.
Did this edition succeed in its objectives? How would you characterise the interaction and turnout?
Art Dubai continues to be, and grows in being, a convening point for the local and international art world, brining together collectors, industry leaders and cultural enthusiasts to discover and enjoy art, as well as exchange perspectives, while showcasing contemporary and modern art from the region and extending across Southeast and Central Asia, Africa and Latin America.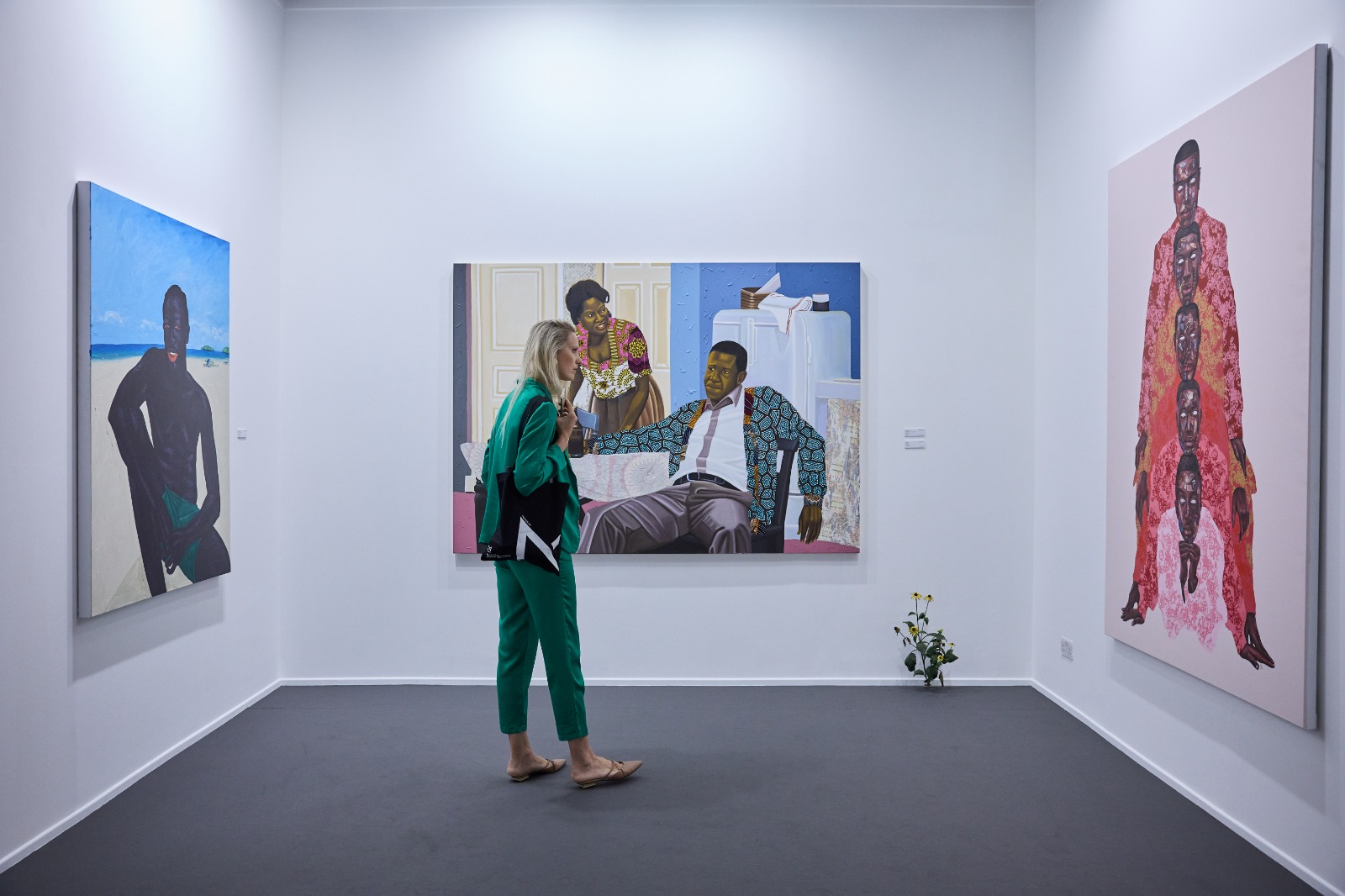 Are there reliable figures for the number of visitors to the Art Dubai exhibition?
The Art Dubai exhibition concluded its programmes and events with over 34,000 visitors in its most recent edition, and we were delighted to see new audiences who came to the fair for the first time alone or with their families.
What are the essential programmes that Art Dubai has to offer?
Alongside our gallery see, we produce the Art Commission programme, which promotes the artistic output of local and international artists, as well as program daily talks, our annual signature Global Art Forum and other conferencess, workshops and programmes to allow individuals interested in the art and culture to exchange ideas. There are also educational programmes intended for artists or arts professionals through Campus Art Dubai, as well as the A.R.M. Holding Children's Programme, which for its third iteration after its start at the fair expands to about 8000 students in 90 schools across the UAE.
Will the fair provide a unique venue for young and upcoming artists to display their work?
"Yes, definitely. And we also help young people see art and learn about its different fields and artists. Art Dubai's non-profit educational programme offers artist-led workshops for children, guided tours for school students as well as initiatives such as Campus Art Dubai, a community art school for artists, curators, writers, designers, and cultural producers based in the UAE. Art Dubai also runs annual traineeship and volunteering programmes for those who want to start their career in arts.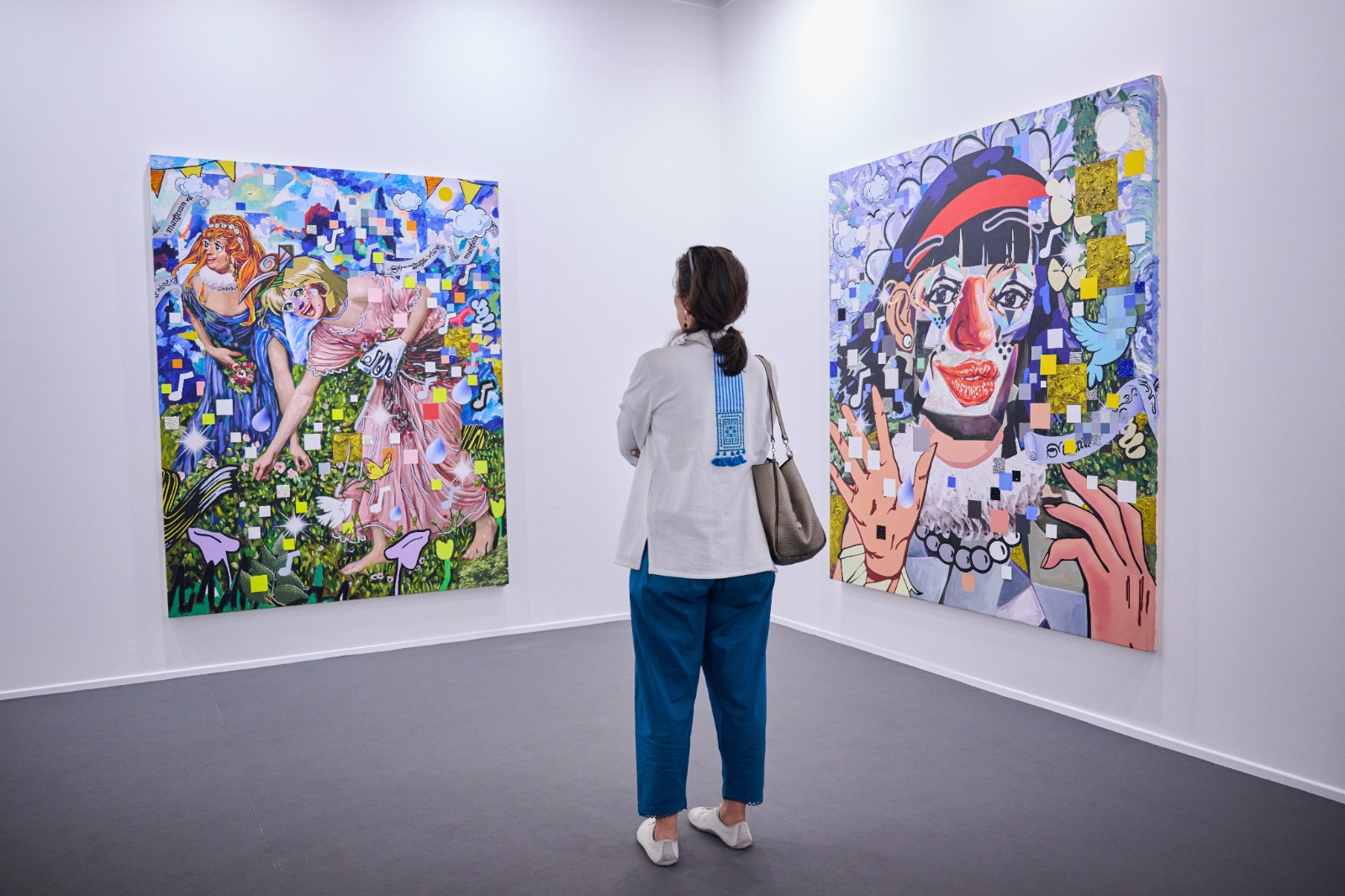 A meeting place for the creative sectors, a catalyst for the creative economy, as well as a gateway into the thriving ecosystem are just a few of the responsibilities that the fair has. How do you balance all of these obligations?
What distinguishes Art Dubai from other fairs is the role we play as a meeting point for both commercial and non-profit creative The fair is also a talent incubator and a supporter of the creative economy, encouraging innovative minds and providing opportunities for artists and the public at the fair to think about new ideas for art and create new visions. Art Dubai is a meeting point for those who visit not only to see the artworks but also to exchange and discuss their experiences with art.
"Art is a message of peace." How does Art Dubai dedicate itself to this principle?
Art Dubai is a platform that brings together ideas and people from all over the world, from over 40 countries ranging from the Arab world to India, the Philippines, and other countries, and this embodies the message of art and peace across communities.
The fair gathers art enthusiasts from the Middle East, North Africa, and South Asia. How has the fair's coverage of such a broad geographical range impacted the diversity and depth of the artworks on display?
Art Dubai has played a major role as a catalyst in the local, regional and international conversations about art from the region and extended region. Specific programming helps achieve that – for example our Bawwaba gallery section, meaning gateway in Arabic, serves as a portal to discover works created in the past year or specifically for the fair, providing guests a reading of what the current artistic developments in the Global South are.
Beyond Western-driven geographical perspectives and narratives, Art Dubai offers a unique global viewpoint on art. Do you think that Arabic, in particular, as well as Middle Eastern arts in general, are misunderstood in the West?
The fair offers meaningful engagement with the rich cultural heritage and contemporary art practices of the region and extends to regions across Southeast and Central Asia, the African continent and Latin America through presentations across its four sections and special projects.
Art Dubai is a hub for new talent. How does the fair encourage these emerging talents? Is there a genuine opportunity for artists to present themselves as a platform to showcase their artwork?
Art Dubai provides a number of different opportunities to either develop new work through the support of programmes like the Commissions, opportunities with partners, or through its extensive thought leadership programming. For example, this year, Art Dubai's commission invited visitors to explore the culinary and artistic delights of "Chaupal" – a space to embrace the spirit of community, gathering, and performance that was at the heart of this year's commission. Each participating artist has been invited to create a dish that is inspired by their personal artistic practice, a feast for both the eyes and the palate. These dishes were sold at the Chaupal delicatessen shop, where visitors could indulge in the flavours and textures of the region. Meanwhile, the preparation of these dishes wase showcased in the performance arena, and transformed into a living, breathing work of art.
What's new in Art Dubai in the near future, and what will the 17th edition of the Fair bring to it?
We will certainly continue Art Dubai's journey in producing cultural events, workshops, and educational programmess, while also strengthening partnerships with new entities, brands and organisations to present fresh and original programmes and welcome new audiences every year.