Shahid VIP your fav platform this Ramadan, wherever you are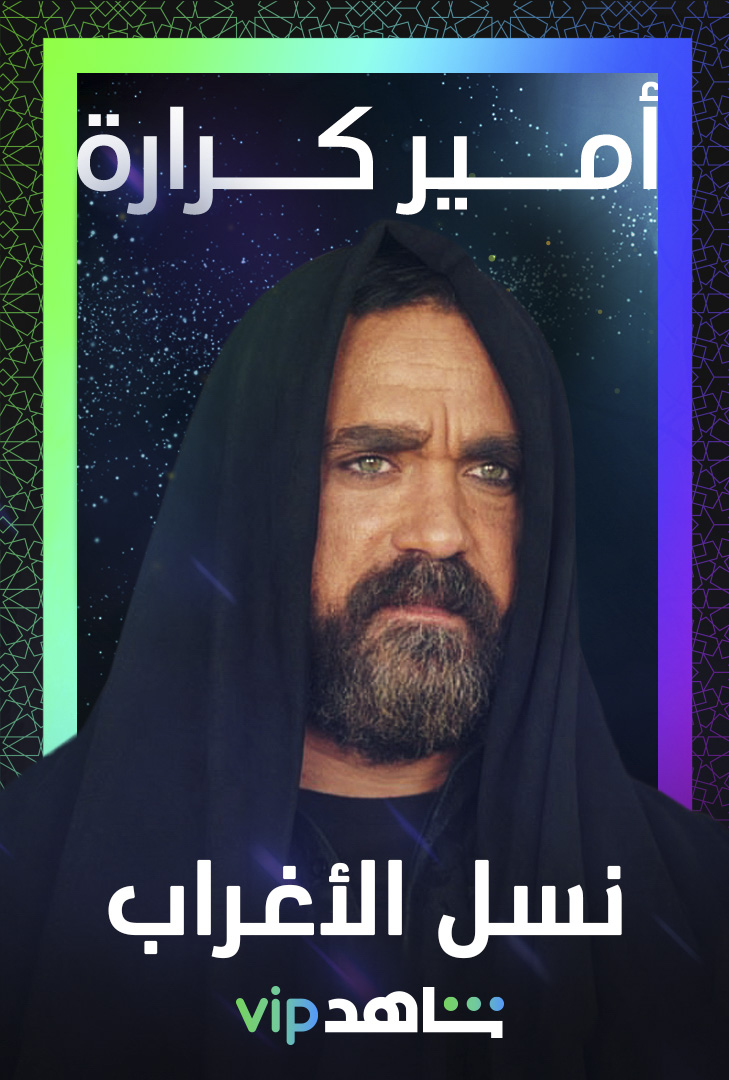 Shahid platform is planning to be in every Arabic home this Ramadan  That's why it intends to show more than 40 shows this Ramadan season.
Under the slogan of Ramadan Ma'ana (Ramadan with Us), Shahid VIP is the go-to platform for the month, as it will feature the biggest acting, performing, and presenting stars from the Gulf and the rest of the Middle East and North Africa (MENA) region in a variety of genres. They include drama to comedy; action, thrillers and suspense; lifestyle and social content; TV game shows and competitions; general entertainment, and more.
In fact, it is the first time that more than 40 new Arabic titles will be shown on a single platform during the holy month – all of which can be viewed without ad breaks. Titles range from "Exclusive-to-Shahid VIP" programmes to special "Before TV" previews, meaning a programme's episode will be available on Shahid VIP before any other TV channel or platform.
CONTENT FOR THE WHOLE FAMILY – ANYTIME & ANYWHERE
With Shahid VIP, users can watch what they want, when they want – on any screen they prefer, TV, smartphone or computer. It offers a fully portable entertainment experience for the whole family, no matter where they are.
And of course, the little ones have not been left out! With special child-friendly Ramadan content also coming up, parents can take comfort in knowing that younger viewers get to watch content made just for them.
RAMADAN 2021: FIRST LOOK from Shahid 
With more titles and information to be announced in the coming weeks, here's an exclusive first-look at what's coming up on Shahid VIP:
From the Gulf:

Titles featuring Nasser Al-Qasabi, Hayat Al-Fahd, Huda Hussein, Elham Alfadalah, Faisal Al-Issa… and many more.
Mamnou' Al Tajawul

, starring Nasser Al-Qasabi

Margaret

, starring Hayat Al-Fahd

Al-Najiya Al-Waheeda,

starring Huda Hussein

Amina Haf

, starring Elham Alfadalah

And more to be announced soon…
Titles offered feature Yehia El-Fakharany, Mohamed Ramadan, Ahmed El Sakka, Amir Karara, Ahmed Mekki, Yasser Galal, Amr Youssef, Mohamed Emam, Ghada Abdel Razek, Yasmine Abdel Aziz, Hend Sabry, Amina Khalil… and many more.
Molook Al-Gada'ana

, starring Mostafa Shaaban and Amr Saad

Lahm Al-Ghazal

, starring Ghada Abdel Razek

Khaley Balak

Men Zizi

, starring Amina Khalil and Mohamed Mamdouh

Nasl Al-Aghraab,

starring Ahmed El Sakka and Amir Karara

Moussa

, starring Mohamed Ramadan

Al-Ikhteyar 2

, starring Ahmed Mekk and Karim Abdel Aziz

Al-Malek

, starring Amr Youssef

Del Ragel

, starring Yasser Galal

Naguib Zahy Zarkash

, starring Yehia El-Fakharany

COVID-25

, starring Youssef El Sherif

Nimr

, starring Mohamed Emam

Elly Maloosh Kebeer

, starring Yasmine Abdel Aziz

Amn Kawmey

, starring Hend Sabry and Ahmed Ezz

And more to be announced soon…
From the rest of the region, including the Maghreb and Levant:
Titles offered feature Qusai Khouli, Nadine Nassib Njeim, Salloum Haddad, Bassam Kousa, Mohamed Khouyi… and many more.
2020

, starring Nadine Nassib Njeim, Qusai Khouli

Souk Al Hareer

, starring Salloum Haddad, Bassam Kousa

Salamat Abou Al-Banat

, starring Mohamed Khouyi

And more to be announced 

soon

…
About Shahid and Shahid VIP
Shahid is the first and leading VOD (Video on Demand) and SVOD (Streaming Video on Demand) platform in the Arab world from the MBC Group, offering premium content to Arab families, including binge-worthy exclusive Shahid Original Series, Shahid Premieres, Arabic movies fresh from the box-office, live TV channels in true HD quality, and international offerings courtesy of Disney, Marvel, FOX, ABC Studios and more.