Ibrahim Alsharidah .. Put your mistakes in front of you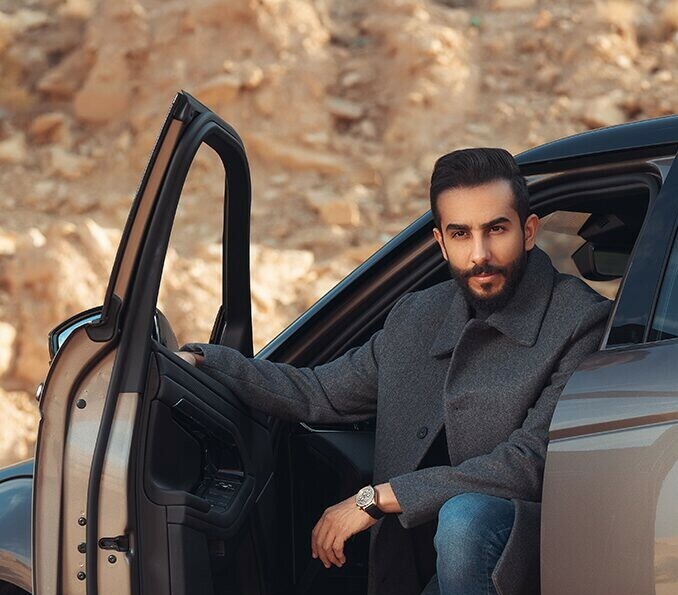 Interview By: Savanah Albadri
Ibrahim Alsharidah My advice to Arab youth is to put your mistakes in front of you and admit them before others see them in you. Do not argue about mistakes. Evaluating yourself and correcting them is the best way to make an effective personality.
Who is Ibrahim Alsharidah ? And how did this story of passion and ambition start?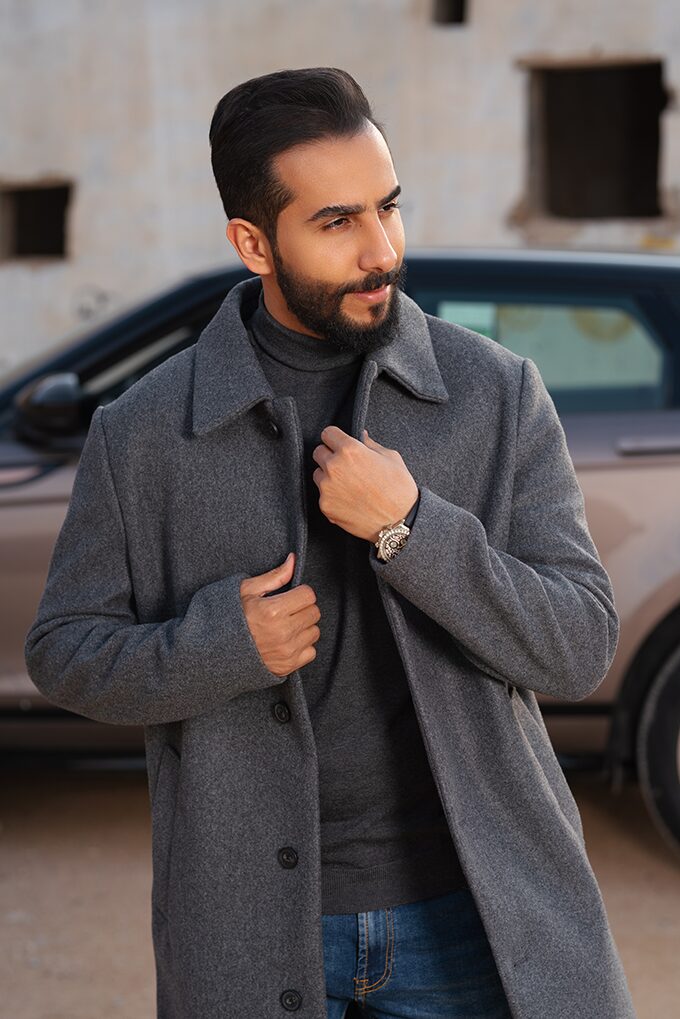 He is a young man from Saudi Arabia who hopes to become a part of the Kingdom of Saudi Arabia's Economy. He has a Bachelor's degree in military science, and he was a security staff at the beginning of his career, while now he has his independent financial life.
How did you start with business, trade, and contractor business?
In 2008, I started trading, specifically contracting, and radically transformed from working the stock market to a complete financial life. That was after the painful stock loss, which was the third consecutive loss on black Tuesday. Saudi stock speculators will never forget those losses. The beginning of the economic and societal development in the Kingdom was part of the state's infrastructure, which gave us the opportunity to be part of that economic boom then. To this day, I vary my activities and commercial services. Wherever and whenever I find the opportunity, I go and grab it.
What were the challenges you faced during your career?
Undoubtedly, the most important challenges were the general conditions and crises facing the economy in general, including the year 2015, when the demography of industrial work and infrastructure projects for the Kingdom began to change. The state adopted a modern path of development, including entertainment, culture, arts, technology and other economies. In addition to the introduction of income taxes,  the state also introduced new regulations and legislation regarding work permits for laborers along with increases in their salaries, which doubled dozens of times. That triggered an unexpected crisis, but all of those naturally arise in the development of the Kingdom's economic system, in service of the public interest, and to achieve strategic effects. We are fully aware of the country's and citizens' interests.
What is the secret behind your interest in investing in veterinary clinics and livestock trading?
This field has an annual growth of 4%, and in the Kingdom of Saudi Arabia, it grows by 9% each year. So, I find it an exceptional opportunity, thanks to God.
What has Ibrahim Alsharidah given to the field of media?
I have two companies specializing in visual production and logistical services in this field. Real Time Production for Cinematic Film Visuals, targets high-scale production, and Real Studio Company targets commercial productions' photography and event documentation. It targets lighter-weight productions.
 How did you gain that significant impact on social media?
I was very keen for it to be a qualitative and thoughtful approach to everything. My policy is to maintain uniqueness and quality and to not be vulgar in any way. I could not be an important maker or player in this field without being distinguished on my own level.
 You created the first Saudi female play. Where did you get that idea from and why?
Because I have a company specializing in entertainment events, I had always resented how I needed male actors and art producers to imitate women to play a role. So, I addressed the official body, and with the direct support of His Highness, the Crown Prince, it was approved for the appearance of women on the Saudi stage.
In my official letter, I mentioned that the Sharia rule says if there are two evils, the greatest of them should be avoided. If the legislative body views the appearance of women as wrong, then it is better to take into account that imitating women is neither legal nor customary.
From this point of view, praise be to God, the approval and the declaration were made immediately, due to unprecedented support to satisfy the public interest and the goals of the ambitious vision of His Highness, the Crown Prince, may God preserve him.
He has always overwhelmed me with his support for the Saudi youth, of whom I am one.
What did the Kingdom of Saudi Arabia contribute to achieving your aspirations as a Saudi youth?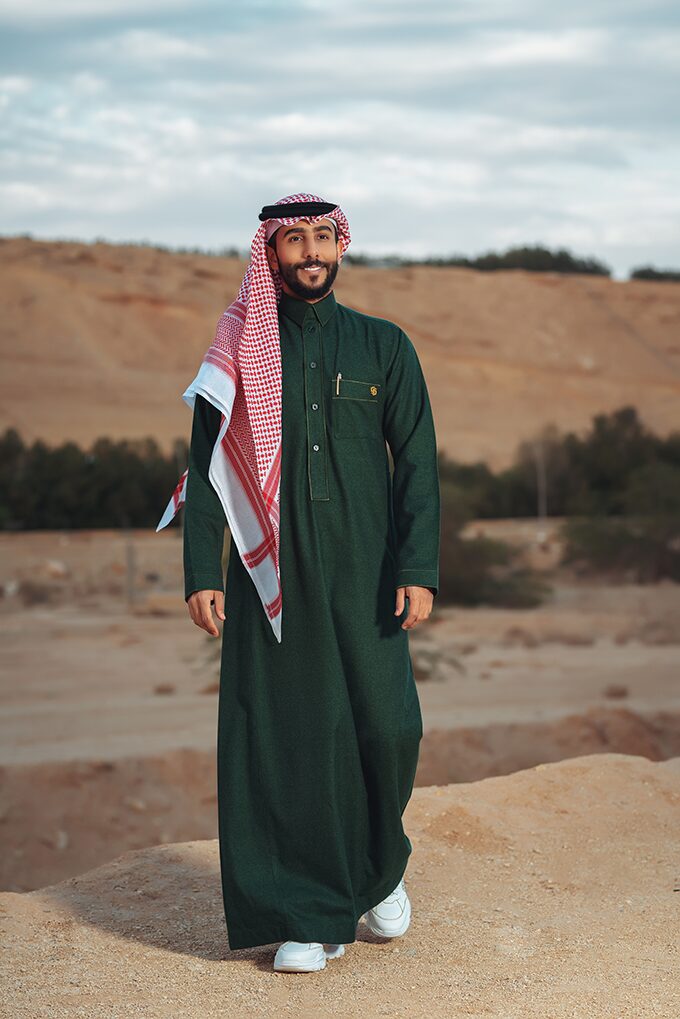 Unprecedentedly, it facilitated the operations of commercial businesses and created regulatory legislation to accelerate improvement, created an unprecedented quality environment and procedural facilities, and established official bodies that support commercial activities in all aspects.
" Ibrahim Alsharidah Holding Group" has succeeded in leaving a significant imprint on the field of commercial investment. What are its services?
We are active in several sectors, the most important of which are the contracting sector and the institutional communication sector.  These include events, exhibitions, conferences, marketing, and public relations, in addition to the veterinary services sector and its requirements, the information technology sector, the distribution sector, trade, and the perfume sector recently.
Do you aspire for the " Ibrahim Alsharidah Holding Group" to have global recognition? If so, how will that happen?
As long as we have achieved access and coverage of regional areas in a short period, it is without the slightest doubt that we will also make a global impact quickly. We seek this through our commercial impactss in some global projects that have been launched recently, such as our work with Emaar Misr on the Marassi project on the North Coas. This was established with a budget of E£2bn (2 billion Egyptian pounds) under the generous sponsorship of Mr. President Abdel Fattah El-Sisi.
Are there any offers from local or international channels to present and broadcast your programs? Are there any conditions for you in this regard?
I have many offers to present programs, and without the slightest doubt, I have preconditions in this matter that must be satisfied. The most important thing is to not disturb my image as a businessman with a commercial effect. I cannot appear in a way that does not meet my goals or negatively affects my image. But that does not prevent participation, as I have a role within my specialty, and I use my presence in a way that does not disturb the desired goal. Many businessmen have appeared on television programs, including Trump, on a global scale while receiving full benefit on the local scale.
Through your participation in the activities of the Riyadh Season, did you notice a Saudi trend to transform the Kingdom into a global tourist destination?
Certainly, this is a major goal; to become a destination that is not to be underestimated. We have already begun to be one by drawing global attention through projects that have been established recently, whether entertainment events or complete tourism projects such as Al-Ula.
About a year ago, you announced huge Saudi investments in information technology in Egypt. What stages have these projects reached?
The establishment phase is nearing completion, thank God. We will enter the operational phase in the coming period, but due to the Corona crisis's travel conditions, the work pace has slowed down a lot compared to before.
 What are your hobbies, and how do you regard Europe, in general, and Britain, particularly, as a Saudi youth?
My hobbies are making money in all its forms and colors. Europe and Britain, in particular, mean to me nobility, precedence, science, leadership, economic strength, and political sobriety. We will certainly have a commercial presence in Europe, specifically in Britain.
What is your advice to Arab youth in general, and Saudi youth in particular regarding how to face life's challenges and how to build an influential personality?
Put your mistakes in front of you and admit them before others see them in you. Do not argue about mistakes. Evaluating yourself and correcting them is the best way to make an effective personality.
How do you see the future of Saudi Arabia through Vision 2030?
A dreamy and promising future has begun to be realized in an unprecedented way, and its impact has become tangible.