Qatar and the UK: 2022 World Cup, agreements, and future investments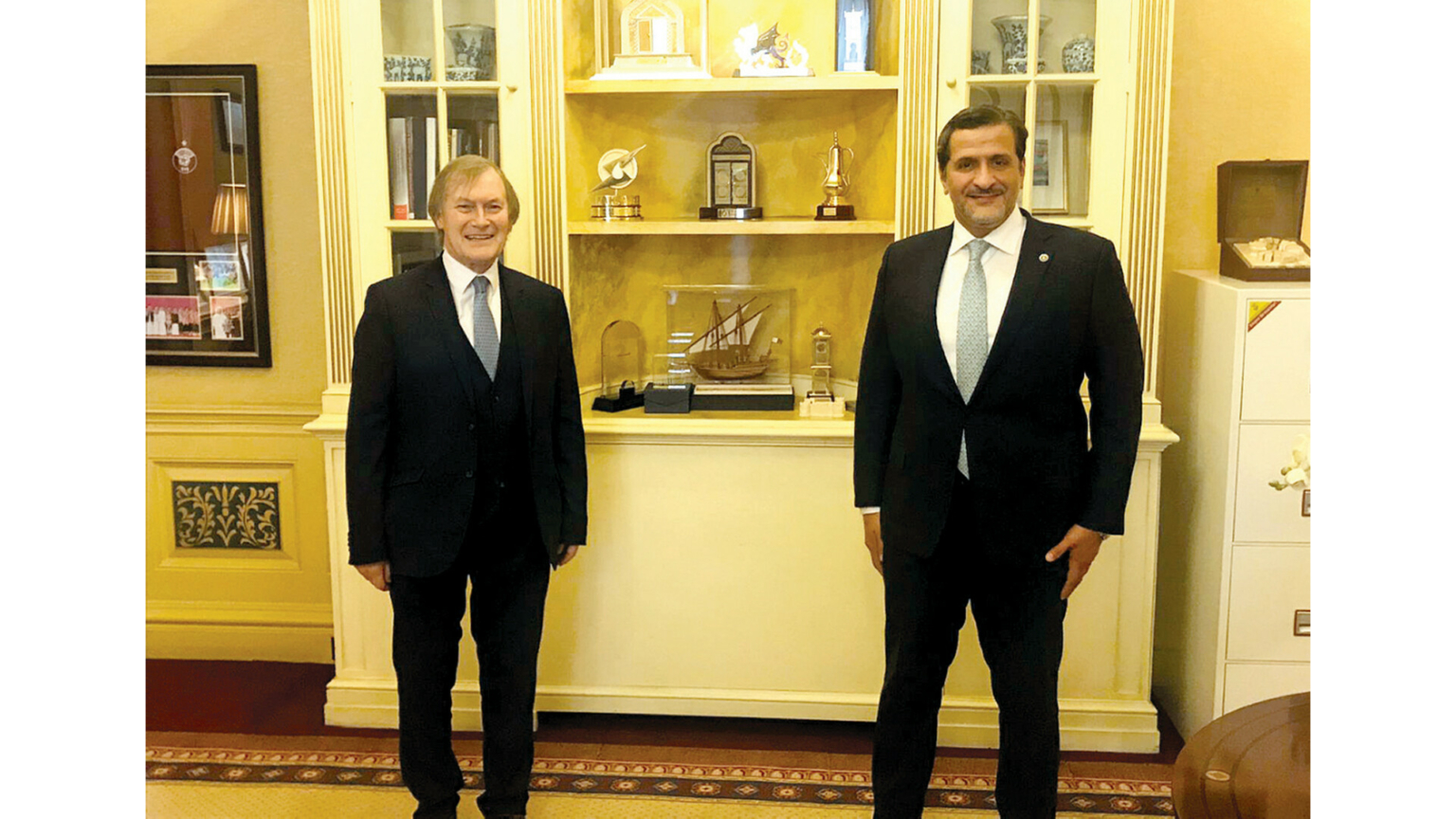 His Excellency Yousef bin Ali Al-Khater, Ambassador of the State of Qatar to the United Kingdom, met with Sir David Amess, MP Southend West, the new chair of the all-party parliamentary group concerned with Qatar for Qatar and the UK future investment.
The Ambassador spoke with Sir David regarding the bilateral cooperation relations between Qatar and the UK.
On a similar note, the Ambassador attended the recent virtually-held parliamentary group meeting with Lords and House of Commons members.
The works of the new group were inaugurated during the meeting.
In his speech to those attending, the Ambassador also addressed Qatar's preparations in hosting the 2022 World Cup, the minimum wage law in the State of Qatar, and other issues related to the group's work. He also answered the group's inquiries regarding Qatar and UK relations and regional developments.
According to MP Alistair Burt, Minister of State for the Middle East and North Africa, the British government still supports Kuwaiti mediation efforts to resolve differences between Qatar and its Gulf neighbours. Burt added that the Gulf States must come up with a formula to ease tensions.
On a different note, there were talks with the Qatar Ambassador in a bid to secure £60mn in investment for a Southend marina. Touted for Barge Pier in Shoebury, the marina could see "huge yachts" from around the world dock there if the project gets off the ground.
An initial £60mn investment would help get the project started, but the project could total £500mn. Sir David, who serves as MP for Southend West, held talks this week with Qatar ambassadors in a bid to drum up interest for the marina.
Southend Mayor John Lamb said, 'Qatar is the ideal candidate to invest in the marina.'