Most Expensive Penthouse in London awaits its New Owner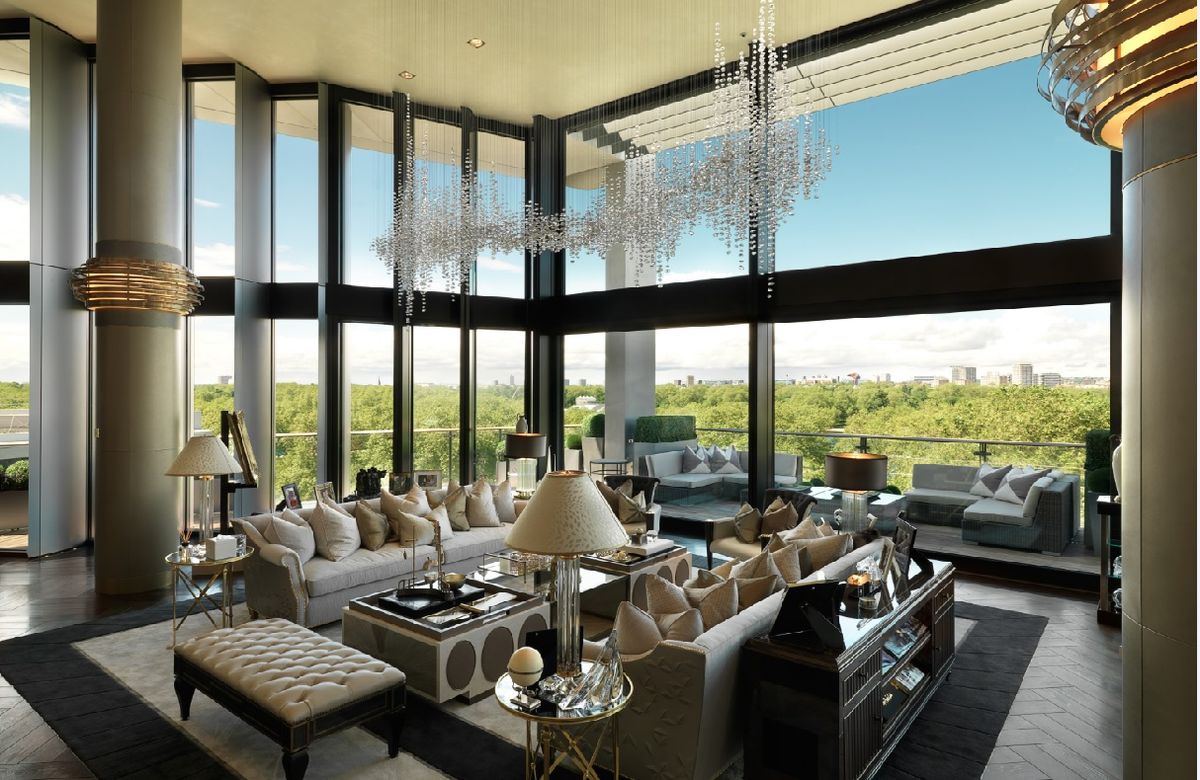 All Eyes are on London's most expensive penthouse in the One Hyde Park project in London's upscale "Knightsbridge", owned by billionaire Nick Candy. It's worth £175mn ($241mn), and it's attracting the attention of wealthy Arabs, mainly from the Gulf.
The most expensive penthouse in Britain is around 18,000² feet, the equivalent to almost 18 average English homes.
It includes a private spa and gym, a media room, two wraparound terraces, four car parking spaces, an entertainment room, and a golf simulation device. The nearby Mandarin Oriental luxury hotel fully services the house.
Entrepreneur Nick Candy confirmed he is seeking a buyer following a "huge surge" in demand for London's best homes. He declined to comment on the price he's seeking.
Estate agents Savills Plc and Knight Frank are brokering the sale of the penthouse. It was refinanced with a loan from Credit Suisse Group AG in 2018 when the bank valued the property at £160mn, a filing at the Land Registry shows. Savills and Knight Frank declined to comment.
'I received a lot of interest to buy the penthouse from Middle Eastern investors, many of them are from the Gulf', said Candy.
He told Bloomberg News that he would accept offers in cryptocurrency, like Bitcoin
or Ethereum, for the house.
If Candy closes a deal on his penthouse, it would be the second in One Hyde Park this year, as hedge fund boss Suneil Setiya is reported to be near a deal on an unfinished penthouse for about £110mn, according to Bloomberg.
One Hyde Park was developed by the CPC Group, a company owned by Nick's brother Christian and a firm controlled by former Qatar Prime Minister Sheikh Hamad Bin Jasim Bin Jaber Al Thani. The project adjoins the Mandarin Oriental hotel and is a five-minute walk from Harrods department store.