Rashed Al-Kaabi: Record Sales for Real Estate Units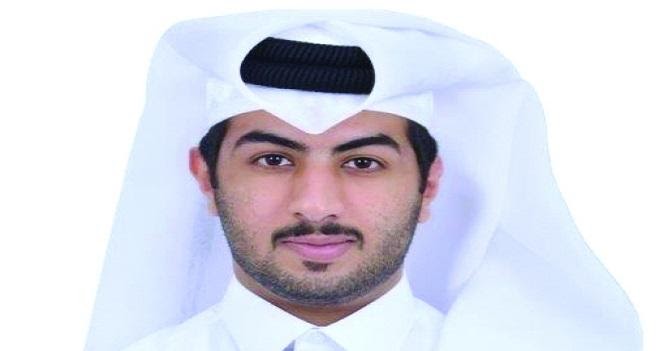 According to the data of the weekly real estate bulletins issued by the Real Estate Registration Department at the Ministry of Justice last July, the total value of real estate transactions in Qatar last July amounted to 1.76 billion Riyals, a monthly decline of 13.5% compared to last June.
However, last month witnessed the implementation of 334 real estate deals, with a monthly decrease of 35.6%.
The monthly index issued by the Market Research Department of Utopia Real Estate Company revealed that the average value of transactions registered last July amounted to SAR 5.26 million per deal, compared to an average value of SAR 3.9 million for deals last June.
Such values can be attributed to the presence of a number of large-sized deals, whether they exceed SAR 100 million or range from SAR 50 to 100 million. 
According to the monthly index, it deals were distributed during the past month to include 131 sales for vacant lands, 182 for housing, 13 for apartment buildings, 4 for multi-purpose buildings, two residential compounds, and two commercial buildings.
The Utopia  Index also revealed that 42% of the value of estate transactions registered during the last month was centered in the Doha Municipality, with a value of SAR 738.7 million, implementing 73 real estate deals, an average of SAR 10.1 million.
Arrayyan Municipality came second with about SAR 495 million as the value of 96 executed deals. The average deal in Arrayyan municipality last July was about 5.1 million riyals.
Adhaayen Municipality came in third place, with a record of transactions worth SAR 282 million for executing 60 deals, an average value of SAR 4.7 million per deal.
In turn, Mr. Rashid Fahd Al-Ajlan Al-Kaabi, Managing Director of Utopia Real Estate, stressed that the Qatari real estate sector still has strong liquid cash that is awaiting investment opportunities even outside the framework of residential real estate. This is evident even after selling a group of multi-purpose and commercial buildings whose value approximated SAR 132 million for six deals. It is an essential type of real estate investment that keeps pace with the tremendous, growing demand for commercial real estate. Available ones are relatively less compared to the residential and administrative surplus.
Al-Kaabi added that the recovery is expected to gradually return to its trading during the next few months, especially with the end of the summer months. He also noted that many developers and owners  are preparing to take advantage of the lead-lag positive repercussions of preparing Qatar for the FIFA World Cup in Qatar 2022.
That could be achieved either through the World Cup real estate leasing initiative or the expected growth in demand for commercial and administrative real estate during the coming period.
International Real Estate
Through its periodic index, Utopia Real Estate sheds light on the real estate sector as one of the most major global markets, especially the one that attracts the attention of the Qatari investor.
According to Utopia Real Estate, this job trading has increased in the UK in June alone to 213.120 property transactions, which is historically the highest number of property sales recorded in one month since the beginning of the property registration process in Britain.
With such numbers, the first quarter of the British financial year, April, May and June, is considered the most recorded period of real estate sales since the third quarter of 2007.
The total number of sales amounted to 428,620 units. However, prices in the luxury  market in London, which are worth more than 10 million pounds, fell during the year 2020 by 5.1% on an annual basis only, contrary to expectations of a decline by a greater percentage.
On the other hand, the demand from international buyers has increased by 109% during the last year, which is the highest increase rate in demand for these properties in a decade.
The increase in demand is attributed to the low loan interest rates and falling prices. This is because many residents in central London tend to buy houses in the suburbs of lower-density cities, where there are vast green spaces and close to schools and services.
All of this comes as an inevitable result after the Coronavirus pandemic, unleashing a new mentality for real estate investors.