Expectations of Riyadh real estate growth with international companies moving there to transform into an attractive investment hub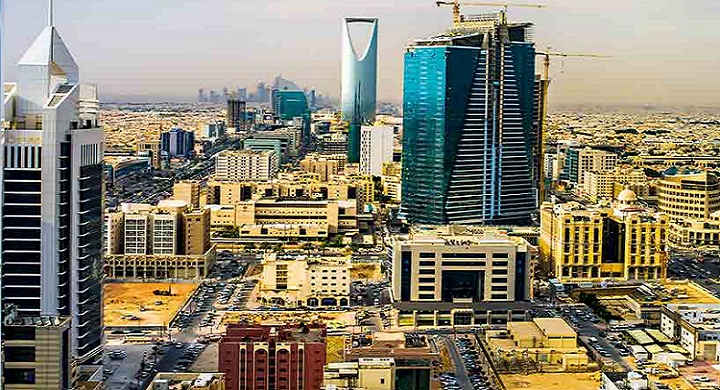 According to some analysts, the real estate market in the Saudi capital is expected to witness more momentum after more than 40 international companies decided to make Riyadh their regional headquarters.
Muhammad Al-Suwaid, CEO of Razeen Financial Company, told CNN in Arabic that there are no figures that determine the increase so far in response to a question about the real estate market growth expectations after the licenses granted by Saudi Arabia to companies to establish regional headquarters in Riyadh.
For its part, Knight Frank Real Estate Consultancy said in a report issued on Sunday that the Saudi government's program to stimulate companies' movement to Riyadh by the end of 2024, "Program HQ", is expected to help redraw the future economic map in the Middle East for the better.
In the report, Faisal Durrani, Head of Middle East Research at Knight Frank, said, "The increasing demand for Class A luxury offices in Riyadh has led to an increase in rental prices in this category by 2.9% in the last twelve months to the end of the third quarter of this year. "
In a futuristic vision, Knight Frank expects the demand for Class A office space to increase because global companies will not settle for anything less, according to the report.
Durrani explained, "It is clear that the decision to make Riyadh a competitor to Dubai in the region is based on special considerations, such as the quality and quantity of available office space, access to world-class skills, which Dubai has done wonderfully in the past two or three decades and the difference in taxes. The value tax The added value in Saudi Arabia is 15% compared to 5% in Dubai and the UAE, which will increase costs on business and living costs. Still, despite that, Saudi Arabia is the largest economy in the region and its population is 35 million, which indicates that the region accommodates more than one business centre.
"Have you visited Riyadh recently? The boom is already happening. Lots of friends, who are of many nationalities, will move there," one of the executives in Saudi Arabia told CNN in Arabic, who preferred not to be named.
In response to a question about the transfer of Siemens transport company employees to Riyadh, a spokesman for Siemens, which owns Siemens Transport, said: "The location (of Siemens Transport headquarters) has not been determined yet, and the regional headquarters (in Riyadh) will include activities in the Gulf Cooperation Council countries."
Bandar Muhammad Al-Dhahik, CEO of Annan Real Estate Company, had tweeted on his Twitter account, "Only one company after welcoming the international companies to have its headquarters in Riyadh (believe it or not) and one of the companies requests 3000 housing units for rent for all its employees in Riyadh." Sweden in another tweet, in which he says: "I am afraid that it is just a workers' housing! Such news needs more clarification and transparency to ensure its authenticity in order for the sector to benefit from it and not shake its credibility to investors."
A source, who preferred not to be named, told CNN in Arabic that the number of employees who will move to Riyadh will increase with the new projects that have not been announced yet.
Last month, Saudi Crown Prince Mohammed bin Salman launched initiatives to protect the environment, including making Riyadh a sustainable city by improving its quality of life.
Regarding the recent rise in real estate prices in Saudi Arabia, Sweden told CNN in Arabic, "Real estate prices in Saudi Arabia, in general, have recently risen as a result of several factors, including reforms in the mortgage system, which allowed Saudis to obtain financing for buying homes and improving the real estate sector legislation from a regulatory point of view, which encouraged investors and developers. In addition to the new government policies that have been implemented recently, which have accelerated the increase in demand for housing."
In a previous report by "Knight Frank" last week, the company indicated that apartment prices in the Kingdom rose at the fastest pace since 2016 due to the state's plan to increase the proportion of housing ownership for Saudi families.
The increase in housing ownership is part of the Economic Transformation Program of Vision 2030 to diversify the economy, aiming to raise the ownership rate to 70% in 2030 by building housing for the groups that need them the most and providing subsidized loans to citizens.
And real estate prices in Riyadh and Jeddah recorded an increase last year by 17% and 12%, respectively.