Prince Khalid bin Bandar Attends car races under the Auspices of "Saudi Arabia"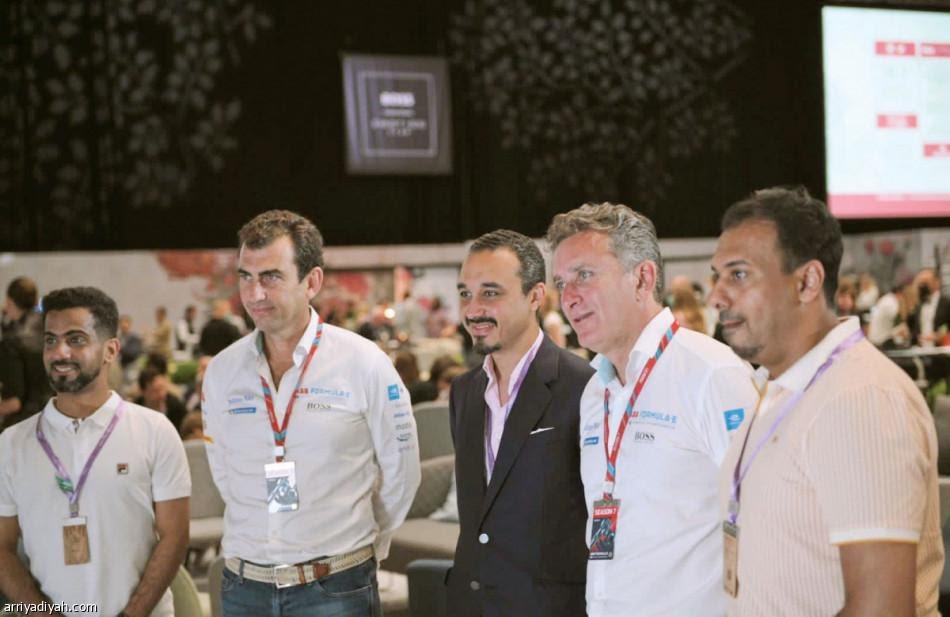 Prince Khalid bin Bandar bin Sultan Al Saud, Ambassador of the Custodian of the Two Holy Mosques in Britain, honoured the final  car races of the seventh season of the ABB FIE Formula Iium in London, which is sponsored and supported by Saudi Arabian Airlines as the official carrier of the championship.
Prince Khalid visit included a tour of the Royal Victoria Dock Racecourse, accompanied by Alejandro Agag, founder and president of Formula E, in addition to a delegation of Saudi Airlines guests that included a number of senior officials and those interested in motorsports and the business community in Britain.
Saudi Airlines, the national carrier of Saudi Arabia, continues its sponsorship of the Formula E Championship for the third year since 2018, when the Diriyah Formula E race was organized for the first time in Saudi Arabia.
It is also a support partner for several major international sporting events. 
Saudi Airlines currently operates flights to more than 90 destinations around the world. It further provides various convenient and practical travel options in conjunction with the continuous prosperity of the tourism, sports and entertainment sectors in Saudi Arabia.