A Legendary Wedding by Adam Afara Could be Yours If Your Love Story is Unique!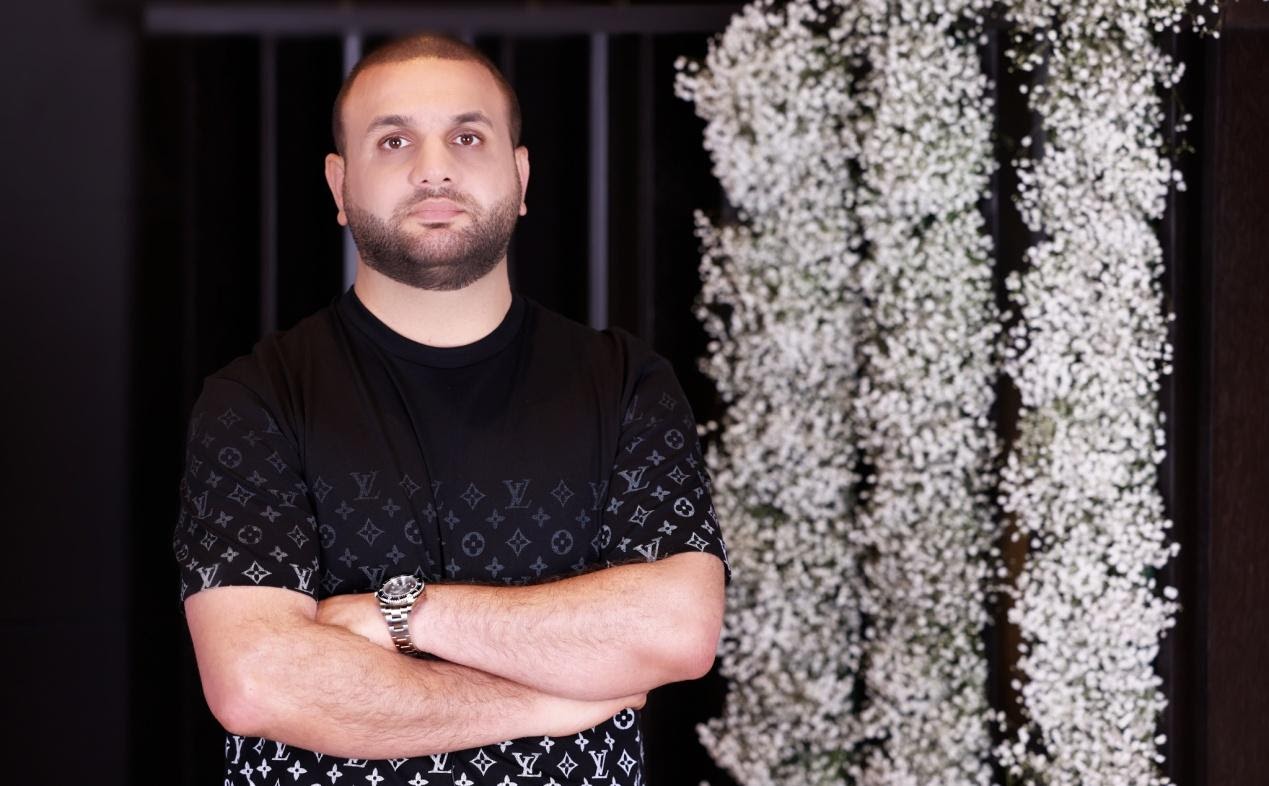 Adam Afara, a global party organiser and world party coordinator, presents a unique competition. The winner receives a wedding as iconic as any celebrity wedding.
Adam Afara, a Hollywood concert coordinator, recently announced a pleasant surprise to young Arab couples planning marriage by posting a video on Instagram with a humanitarian initiative.
A specialised committee will select the two lovers who must nominate themselves.  The winning couple must base their story in humanitarian terms,  sharing and narrating their story and wedding through his pages. Afara will design and implement a free, full-service wedding for the lucky couple.
With the winning story, the couple will get the wedding of their dreams, enjoying a night they can remember for the rest of their lives as unforgettable.
Contest conditions
Every Arab couple, wherever they may be in the world, is welcome to participate.
Initially, Adam Afara's team will create and provide the celebration exclusively as part of the winning couple's free wedding party. The couple will need to pledge that the party will only be designed and implemented by Adam Afara's team.
Couples can submit their participation applications through the official e-mail address (Dream@eventsbyadamafara.com) or the WhatsApp number of the contest (+1 424-302-8295) by writing about themselves and their story and its circumstances.
Applications opened on 18 April
and will be accepted until 18 May.
Adam Afara's creative career
In his successful career, spanning more than two decades, Adam Afara is an internationally renowned concert designer.
Afara has designed some of the most prominent celebrity parties worldwide and worked closely with its brightest stars,
creating floral designs for musicians and their music videos like Lady Gaga's "G.U.Y." and Coldplay's "Hymn for the Weekend", featuring Beyoncé.
Afara has collaborated with other internationally known names such as Jennifer Lopez, Kim Kardashian, Paris Hilton, Britney Spears, Cindy Crawford, and Denzel Washington.
He has won dozens of Arab awards during his career and received 43 internationally recognised awards at the highest levels for leadership and creativity from the most critical agencies worldwide.
The most recent is the Best Weddings Award for the year 2020 from The Knot worldwide. He is also the recipient of the Enigma Achievement Award for excellence in global concert production and the WeddingWire Award category for "Couple preferred event designer for 2019" from WeddingWire.
Recently, on International Day (Mother's Day), Afara, son of a Syrian mother and Lebanese father, chose Doha, the Qatari capital, to hold an honorary reception for mothers.
Afara invited a group of successful businesswomen and media personalities from the Qatari and Arab communities. They were all distinguished women, successful in their own areas of expertise.
They spoke about their experiences, providing clear evidence of how women can achieve impressive success despite the challenges and struggles they encounter.