Saudi Art at its Finest in Britain at the Tawaqih Initiative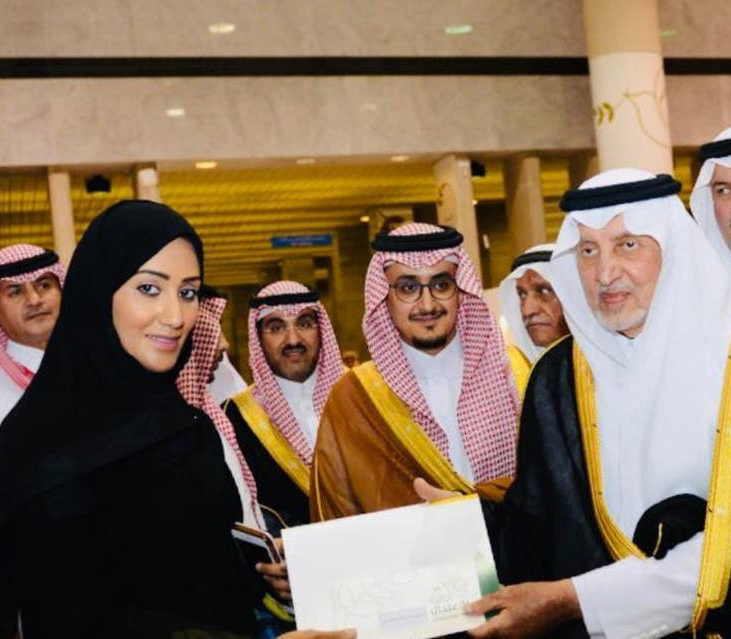 Saudi Tawaqih is an artistic platform founded by Dr. Mariam Al Issa to introduce the Kingdom of Saudi Arabia to citizens and residents abroad. This step will help change the stereotypes of Saudi Arabia and the Saudi people.
Works include photography, visual art, graphics, and others; an integrated, ready-to-show exhibits which are desired by Saudi universities and student organizations and associations across the UK and US.
According to the persons in charge, the initiative is registered as a non-profit organization dedicated to the publication of Saudi art in Britain. The motive behind the establishment was the need for an art platform to further introduce the nation to British society, represent the Kingdom in art forums, and celebrate Saudi public holidays. The group includes a cream of professional filmmakers, photographers, and visual artists, as well as works that highlight the civilizational, cultural, and social aspects of the Kingdom.
Dr. Mariam Al Issa 
Ph.D. in Molecular Genetics, University of College London, UK. Master of Medical Genetics, University of Glasgow, Glasgow, UK. She has many years of experience due to her work in the Ministry of Health of Saudi Arabia. She also has several scientific contributions through scientific conferences or papers in her specialty.
Interested in the arts, she has participated in many international exhibitions as a visual artist and helped organize many art galleries for many organizations. 
The Saudi Arabia Cultural Mission in London selected her to organize several student art galleries in the UK. 
Furthermore, she has also contributed to the organization and participation of the KSA Vision 2030 Exhibition in Birmingham and Edinburgh.
Dr. Al Issa also helped prepare art exhibitions related to the 8th and 9th Saudi Conference and the Saudi Student Career Day exhibition held in the UK in 2015 and 2018.
Saudi Tawaqih, an art platform for Saudi artists to display their works in the UK, has recently participated in organizing Saudi exhibitions in various regions in the UK. 
 She has participated with her paintings and in organizing exhibitions for the Saudi National Day with a group of student clubs in different regions of the UK; trying to reflect the true moderate image of the Kingdom of Saudi Arabia through photographs, paintings, and short films. 
 She gifted one of her paintings, Palais Faraj, to His Royal Highness, Prince Khalid Al Faisal.