Prestigious hotel remodelled into elegant homes on the Limassol Riviera in Cyprus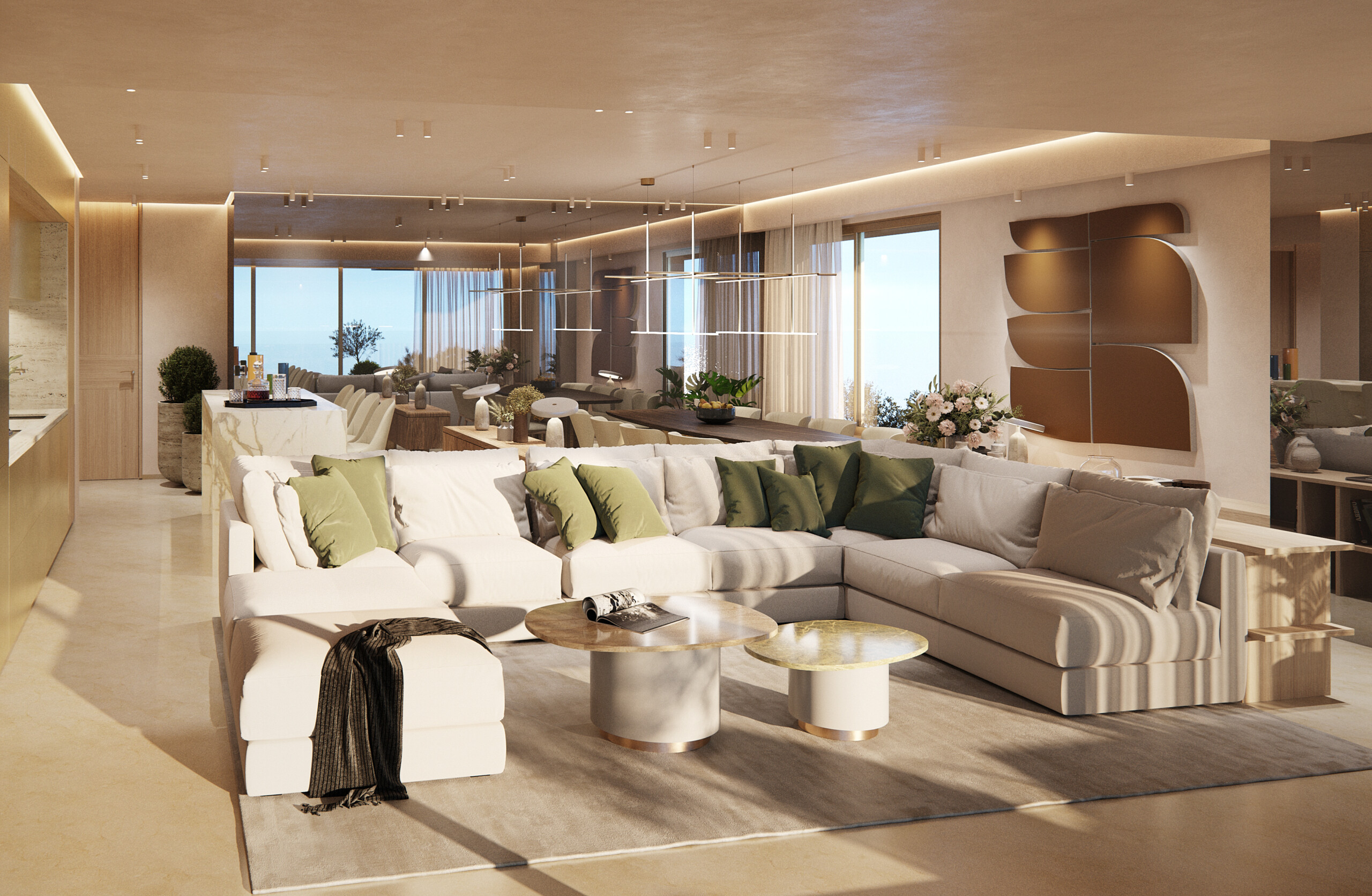 Limassol 's prestigious 5* boutique hotel and cultural landmark Londa, is being transformed into 29 elegant homes all with rare, private access to the beach below.
World-renowned Parisian interior aesthete, Thierry Lemaire is designing the riviera-style homes after an investment from York Capital Management and its operating partner Elements Capital Management, a US & European fund that have deployed significant capital into the hospitality sector across South East Europe.
With a dedicated cohort of discerning guests returning year after year, seduced by the hotel's coastline location and boutique offering, it is no wonder there has been demand for the elevated Londa experience in this exquisite setting.
The luxury homes have proved popular among international high net worth individuals with 30% now reserved during pre-launch.
Investors looking for a beautiful home can take advantage of Londa Residences as being one of the only VAT exempt real estate opportunities in Limassol.
The elegant apartments by architects NMA, will promise a rare opportunity to own a bespoke two, three or four-bedroom home right on the edge of the Mediterranean Sea with exclusive use of a resident-only spa.
Each home offers highly desirable views and comes with private hot tubs or swimming pools and tropical landscaping to vast, sunlit private terraces and gardens with a private access to the beach beyond, a rare amenity in the city.
Outdoor space is in abundance at Londa where the homes sit within 1,000 square metres of private gardens. Designers encouraged local planting, landscaping and over 450 square metres of vertical gardens making Londa one of the greenest developments in Limassol with the goal to offset carbon emissions from vehicles.
Matea Leko, Marketing and Sales Director from Londa Residences, comments: "Our luxury apartments promise a rare chance to own a limited edition home directly on the shores of the Mediterranean, in a rare and private area of Limassol offering a secluded oasis, while still located within Limassol's buzzing centre.
"For nearly 40 years Londa provided luxury beach holidays and hosted politicians, presidents, celebrities and some of the most influential families of Cyprus. By transforming our hotel into a limited number of high end residences with uninterrupted sea views, we are maximising the potential of this magnificent location. Honouring Limassol's cultural landmarks and offering our future residents privacy and bespoke luxury for all senses in a place where the elite have slept, dined and drank their morning coffee."
Inside, floor to ceiling windows flood the Thierry Lemaire-designed interiors using muted tones and exquisite materials to reflect the alluring surroundings.
Using marbles and wood to complement the sand and rock of the coastline with glimmers of copper and gold to mimic the Cypriot sun, Parisian aesthete, Lemaire has used simplicity of design with art deco in mind, a nod to the Golden Age of Riviera living.
Star-studded layouts include open-plan living spaces with deluxe corner sofas and marble-topped tables, bespoke fitted kitchens and spa-like bathrooms perfect for the international sybarites, united by the finest taste in understated luxury.
Lemaire's stylish interiors flow into the lobby where residents can meet with friends and neighbours; a central focus point with a five-star management team that will be on hand to tend to residents' needs offering security and concierge services.
As well as the resident-only spa that includes a sauna, hammam and gym, a 35-metre long terrace runs alongside the indoor swimming pool enclave ensuring residents will be able to relax in the sun after a dip.
Residents of Londa will also have access to their own wine cellar, storage space, conference and executive meeting rooms and parking.
Other smart home features of each apartment include keyless entry and one-time security passcodes for guests; smart systems for lights, audio, blinds and curtains; VRV heat pump air conditioning systems and photovoltaic panels on the roof, providing energy for all communal areas.
A destination with international appeal, Cyprus is reachable in a little over four hours from either London, Moscow or Dubai. Limassol is the island's buzzing business and innovation centre offering the best of cosmopolitan lifestyle mixed with a rich history.
While Londa is set in an exclusive enclave tucked away on the beachfront, it is within walking distance to the vibrant centre including restaurants, bars, boutiques and Limassol Marina.
Prices of Londa's The Residences start at a guide price of €2,000,000. Book your private tour and become a privileged member now via londa-residences.com or email welcome@londa-residences.com.