Stephen Hawking inspires Expo 2020 Dubai's UK Pavilion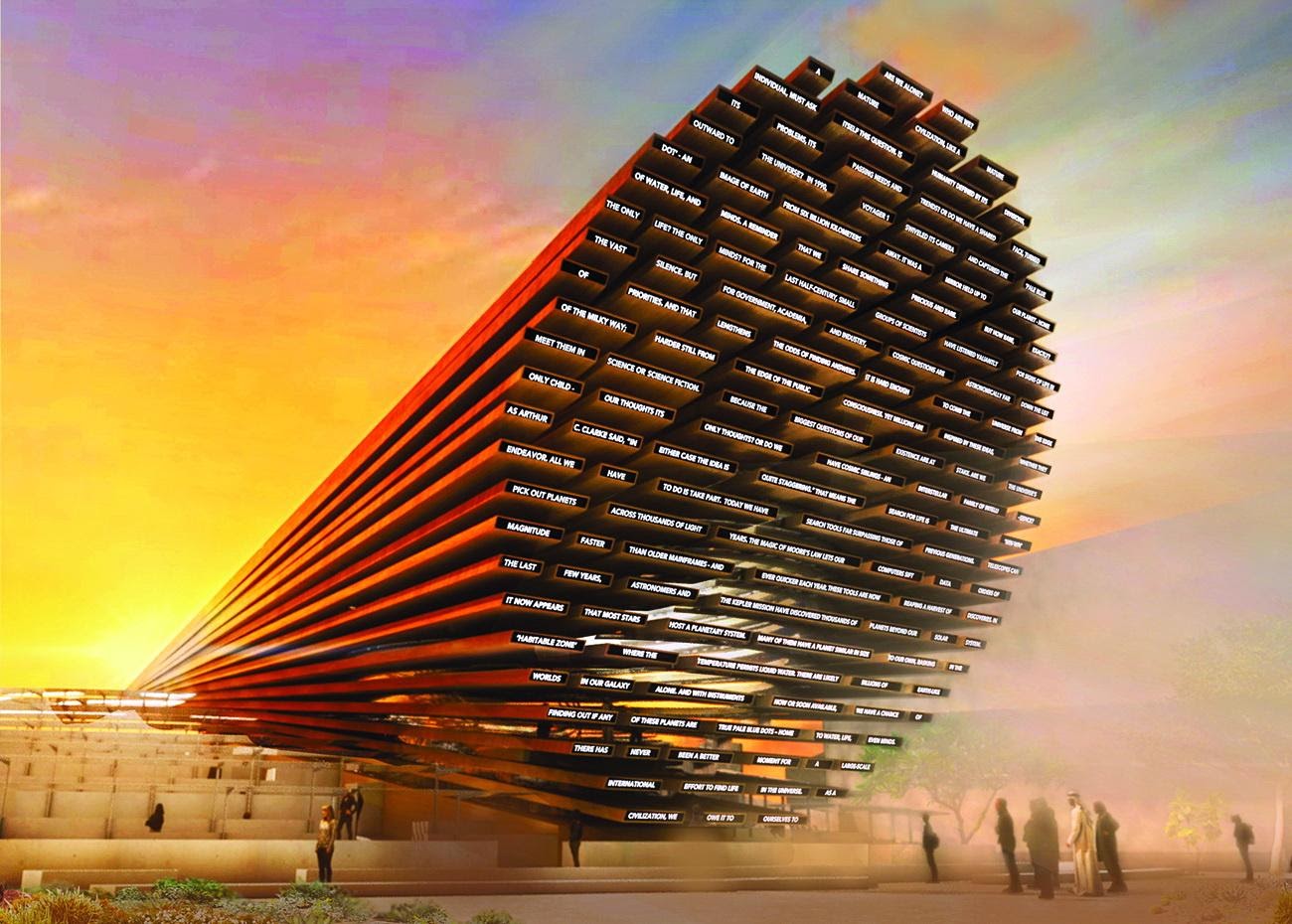 Stephen Hawking 's project, Breakthrough Message, has inspired the design of the UK Pavilion for Expo 2020 Dubai.
The design is, by essence, a visual poem that is constantly changing and uses AI techniques using the contributions of visitors.
The UK's pavilion designer, Es Devlin, is widely known for producing large-scale performative sculptures that blend with technology and poetry. She is most known for the interactive Fifth Lion sculpture.
This design will provide a distinct platform for the United Kingdom; to highlight the British expertise in artificial intelligence (AI) and space technology in front of millions of visitors from all over the world.
In 2015, Stephen Hawking and other researchers unveiled a global initiative called "Breakthrough Message," which encourages everyone to come up with a message that they wish to send out to alien civilizations and was dedicated to the search for intelligent life in space.
This is the message that the UK would like to send through Expo 2020 Dubai, taking advantage of the millions of visitors in a collective global project that showcases British expertise in AI technologies and poetry.
Meanwhile, the UK is investing in an Expo Dubai to communicate directly with millions of people. This will reinforce, contributing to strengthening the gentle British force in the international arena.
Expo Dubai is a platform to attract foreign investment, develop international trade, increase tourism to the UK, and encourage students to study there.
Expo 2020 holds the slogan "Connecting Minds and Creating the Future." It also creates opportunities to share innovation, knowledge, partnership building, and new connections to make a better future for everyone.
As for the first Expo in the Middle East, Africa and South Asia, Expo 2020 will offer the best innovations and ideas in our time between October 1, 2021 and March 31 2022, with the participation of more than 200 countries and multinational organizations, companies and educational institutions.