ENIGMA CELEBRATES THE LONGEST NIGHT OF THE YEAR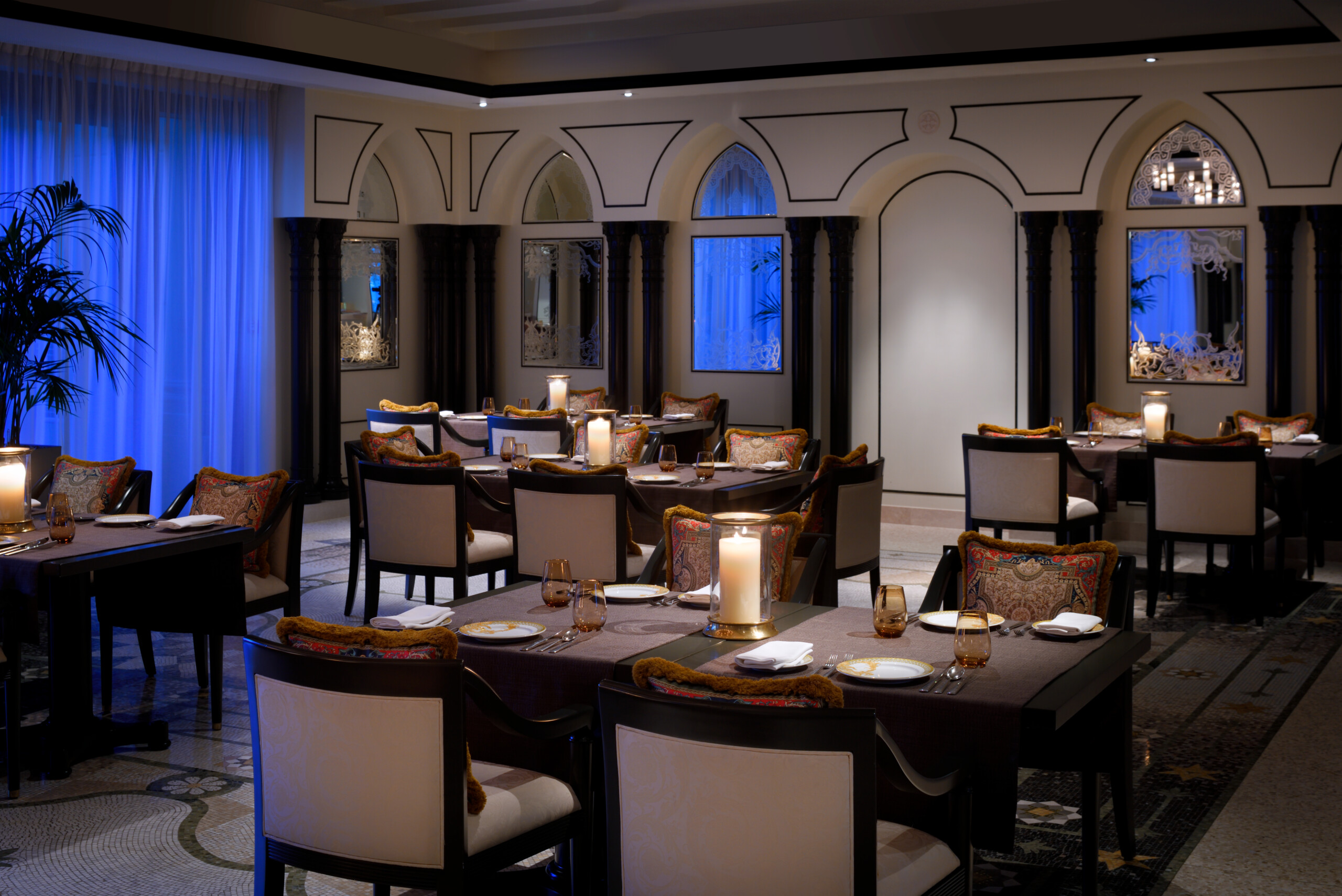 Yalda is one of the ancient Persian festivals
which symbolizes the triumph of light over dark
 In celebration of the longest night of the year, Enigma at Palazzo Versace Dubai will be revisiting the Persian traditions and will host Yalda on Tuesday, December 21st, from 7pm to 11pm.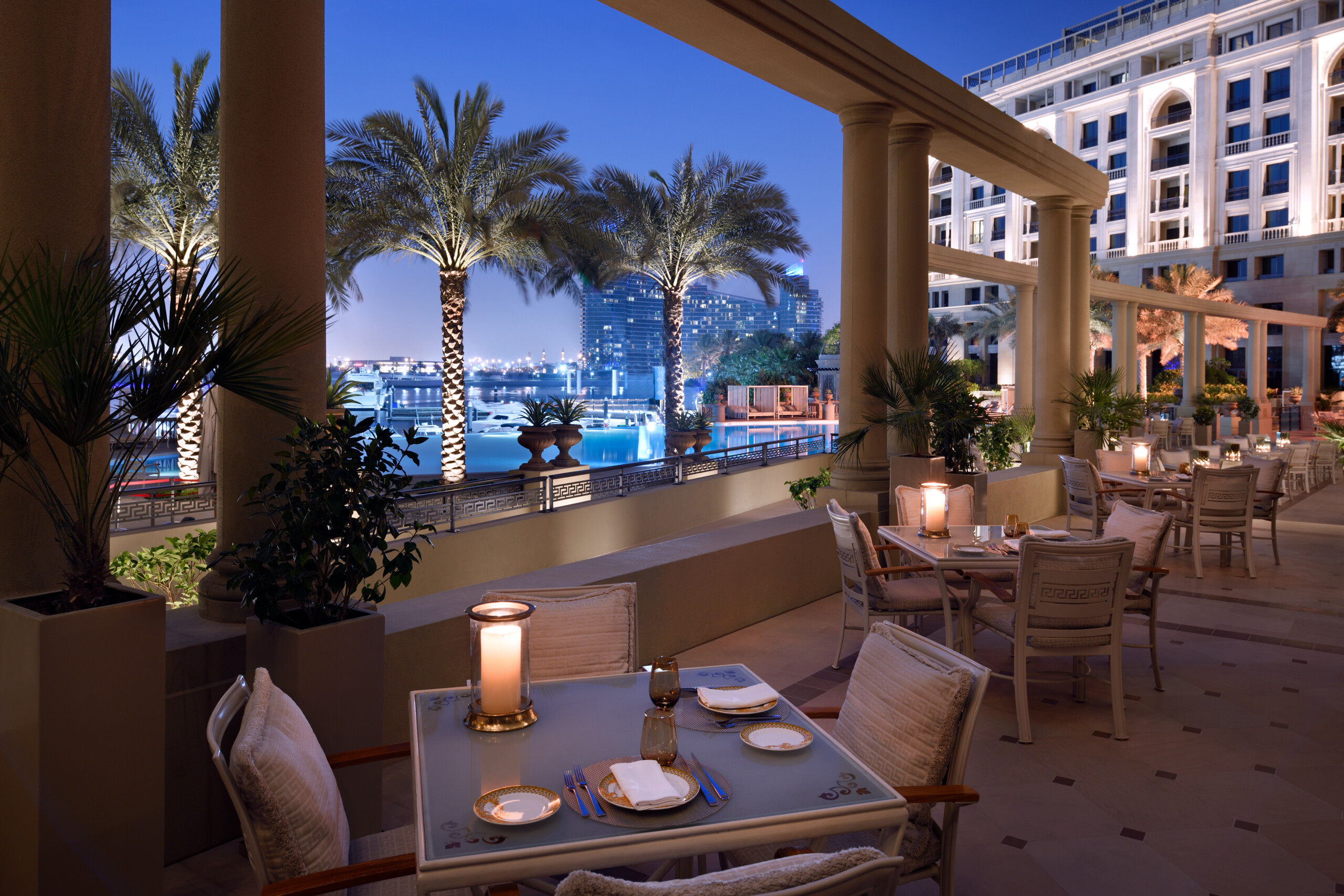 Symbolism is an important part of the Iranian celebrations, and Palazzo Versace continues to showcase its meticulous attention to detail, decorating the restaurant on this occasion with table-top arrangements of Yalda symbols, like summer fruits and nuts, enhancing the essence of the longest night of the year.
Gearing up for the winter solstice and celebrating the triumph of light over dark, Yalda at Enigma will include live music, poems, and traditional Iranian fare. 
The menu on 21st of December will feature a variety of starters, like Zeytoon Parwardeh (marinated green olives with walnuts and pomegranate), Kashke Bademjun (charcoal grilled eggplants with Kashk, fried mint, and roasted onions) or Kuku Sabzi Palazzo (Persian herbs frittata with barberries, candied walnuts, and yogurt). 
The Yalda main courses are delectably curated and include mouthwatering kebabs or the traditional Fesendjun (confit chicken in pomegranate, walnut sauce, tamarind and shirin polo rice). 
Typically, Iranians enhance this night of goodness and light with recitals of poet Hafiz's verses. Enigma is bringing these traditions to life, emphasising the uniting of the family to celebrate the longest night of the year with laughter and joy. 
Details: Yalda at Enigma, Palazzo Versace Dubai
Set menu, sharing style
AED 450 per person, food only
Date: December 21st 
Timings: 7:00 pm – 11:00 pm
Dress Code: Smart elegant or traditional, local attire
Reservations: Email dining@palazzoversace.ae or call +97145568805
ABOUT PALAZZO VERSACE DUBAI
Reminiscent of a 16th century Italian Palace, Palazzo Versace Dubai is a Neoclassical masterpiece with subtle traces of Arabian architecture. Featuring a striking entrance, high ceilings, landscaped gardens, and a range of well-crafted Italian furnishings, the hotel is truly symbolic of the Versace lifestyle.
Set in the heart of the Jaddaf Waterfront, less than 15 minutes away from Dubai International Airport and eight minutes away from Burj Khalifa and Downtown Dubai, Palazzo Versace Dubai is conveniently located along the shores of the historic Dubai Creek. 
Every single piece of furniture and fabric that adorns the hotel's 215 hotel rooms and suites, and 169 residences, is designed and tailor-made by Versace exclusively for the Palazzo Versace Hotel in Dubai. Each of the hotel's 8 restaurants and bars is designed to have an al fresco terrace to reflect the heritage of Palazzos, where the internal court was the informal space to meet, dine and enjoy the weather. The three outdoor pools are decorated with mosaic tiles and surrounded by palm trees and flowers. The beautifully landscaped gardens and unobstructed views of the Dubai Creek and skyline, make this luxury hotel an ideal venue for weddings and social events in Dubai. UAE developer ENSHAA in conjunction with Versace developed Palazzo Versace Dubai, a hotel and residential project, which opened in November 2015.