The Emiratis are raising their share of luxury apartments in London and New York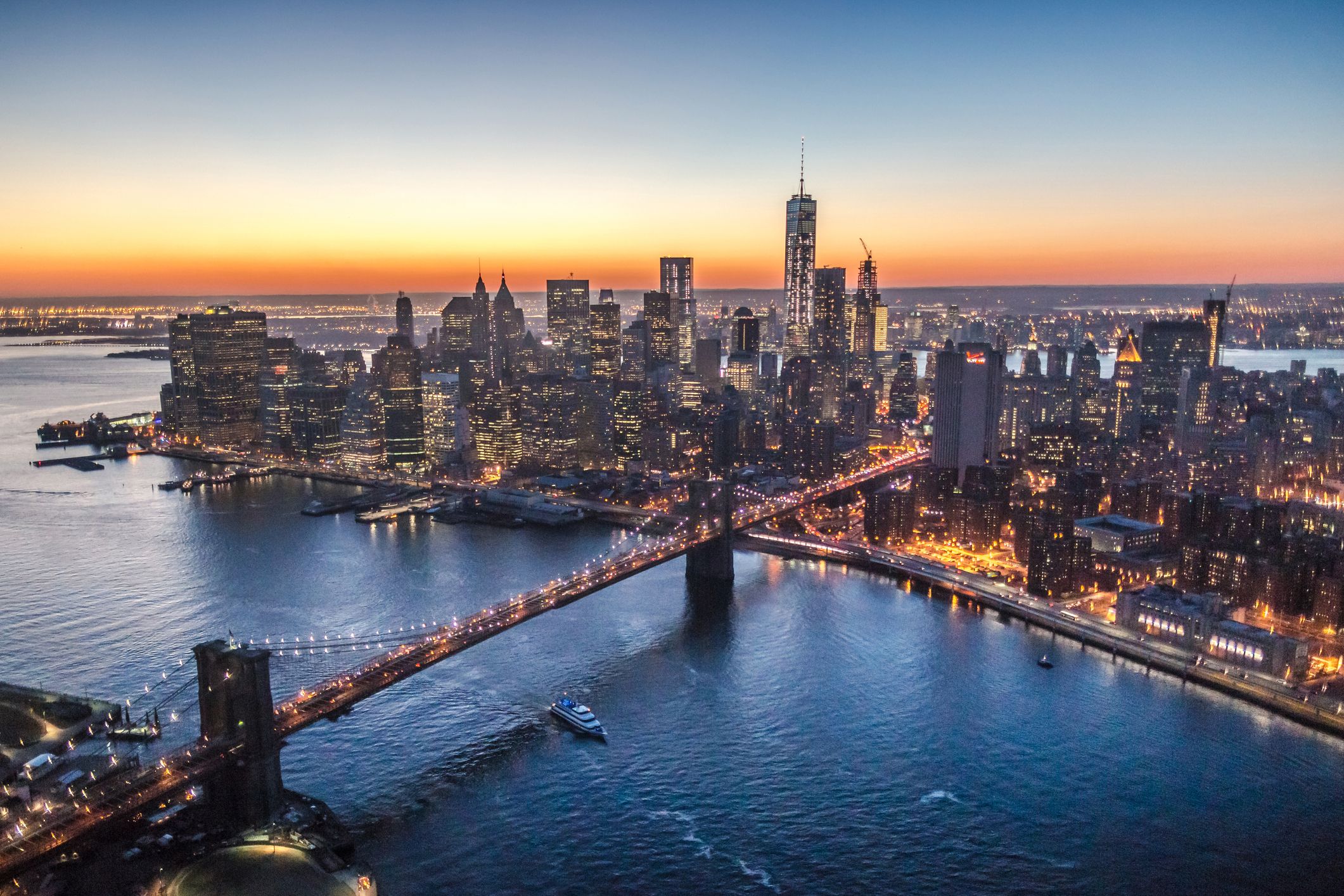 The current months are witnessing an intense demand from UAE investors for housing units in "luxury" projects for investment, vacation and study for their children at well-known universities, as an alternative to hotel stays in both London and New York, which are known for their high global prices, according to real estate experts in Britain and the United States of America.
The past three months have registered sales of a £45 million luxury housing project in London for Emirati investors, with experts predicting slight increases in property prices in central London over the next 12 months.
 New York
Although the average price of luxury apartments is around $7.78 million, the Emiratis are expected to make up a 5% share of a luxury residential project after they have registered their interest in these projects.
In the same context, the current period is witnessing a willingness of Gulf citizens, particularly the Emiratis, to invest in luxury housing units in both Cairo and Istanbul.
From Hotel to Apartment
Gabriel York, the chief executive of luxury developer Lodha UK, told Alroeya that buyers in the Emirates spent more than £45 million on Lodha estate at No. 1 Grosvernor Square in the last three months alone. In addition, the UAE dealers account for about 20% of the total viewing times in No. 1 Grosvenor Square.
According to NightFrank data, 16% of total sales to foreign buyers in the first three months of 2021 were to buyers from the Middle East region of London, noting that the Covid-19 pandemic had led a large number of people visiting London regularly to consider upgrading their living arrangements in the capital city by replacing the hotel with a permanent private home.
York explained: "We are fully convinced that this trend will continue to drive the interest of the Emiratis in the London real estate market throughout 2022, particularly families with close commercial, educational or social ties to the United Kingdom."
Real estate prices in central London have risen slightly since the pandemic's beginning. We expect real estate prices in central London to rise slightly over the next 12 months and beyond, adding: "The main incentive for this is the wealth achieved in Europe and the United States in the last two years, especially since the number of real estate capitalists in the United States and Europe and their wealth rate has increased significantly over the past period, as well as the high demand for real estate putting pressure on limited supply."
Apartment blocks
In New York, the real estate expert and global sales manager at the Wall Street suburb, Andrew Jones, confirmed to Alroya that Emiratis – whether multi-family or individuals – prefer apartment blocks as a second home or residence for their children who study in New York.
Real estate buyers from Gulf Cooperation Council countries in general, and Emiratis in particular, are looking in the New York real estate market for a high-profile location, a landmark and luxury services. With travel restrictions relaxed, it had become more accessible for Emirati buyers to invest in a high-profile residential unit in the city.
International buyers
While the share of international buyers is about 15-20% in total sales transactions in our projects, it is only from the United Arab Emirates that we expect buyers to account for about 5% of all buyers. This can only be confirmed once the sales have been completed.
Jones added that real estate prices in New York are expected to change from last year or earlier, since according to Savills, New York is expected to experience a 4-6% growth in 2022 real estate prices, and we are fully convinced that this growth has begun with the rise in demand for privileged housing properties in the United States.
Investing in American Cities
For his part, the first director of sales at the Waldorf Astoria New York Towers, Dan Top, told Alroya that Emiratis tend to invest in both commercial and residential real estate in major cities in the United States namely New York, Miami and Los Angeles. Foreign buyers typically account for about 11% of total housing purchases across the United States in New York, he added.
"We note a dramatic rise in demand from foreign buyers seeking to invest in safe markets as a way of preserving capital and are eager to participate in the New York recovery, especially as the real estate market achieved record sales speeds and operations in 2021."
Pound Retreat Attraction
Ahmed Latifi, director of a real estate development company in Egypt, said that the current period saw Gulf citizens, particularly the Emiratis, accept investment in luxury housing units in Egypt.
Recent studies had confirmed that the Emiratis were highly receptive to the purchase of real estates in European countries, particularly in Britain, which came first. Still, Egypt was among the Arab countries to which the Emiratis were accepted for investment in the real estate sector.
Istanbul .. Apartments under construction
According to the most recent statistics obtained from real estate companies operating in Istanbul, the price of meters in fancy apartments is between $1,000 and $1200 in some modern areas and can be as high as twice that in the most important areas of Istanbul.
Istanbul ranks first in the investments of the Gulf States in general and citizens of the United Arab Emirates, followed by Bursa and then Antalya and Trabzon.