Five luxury resorts in Jordan for an unforgettable summer vacation!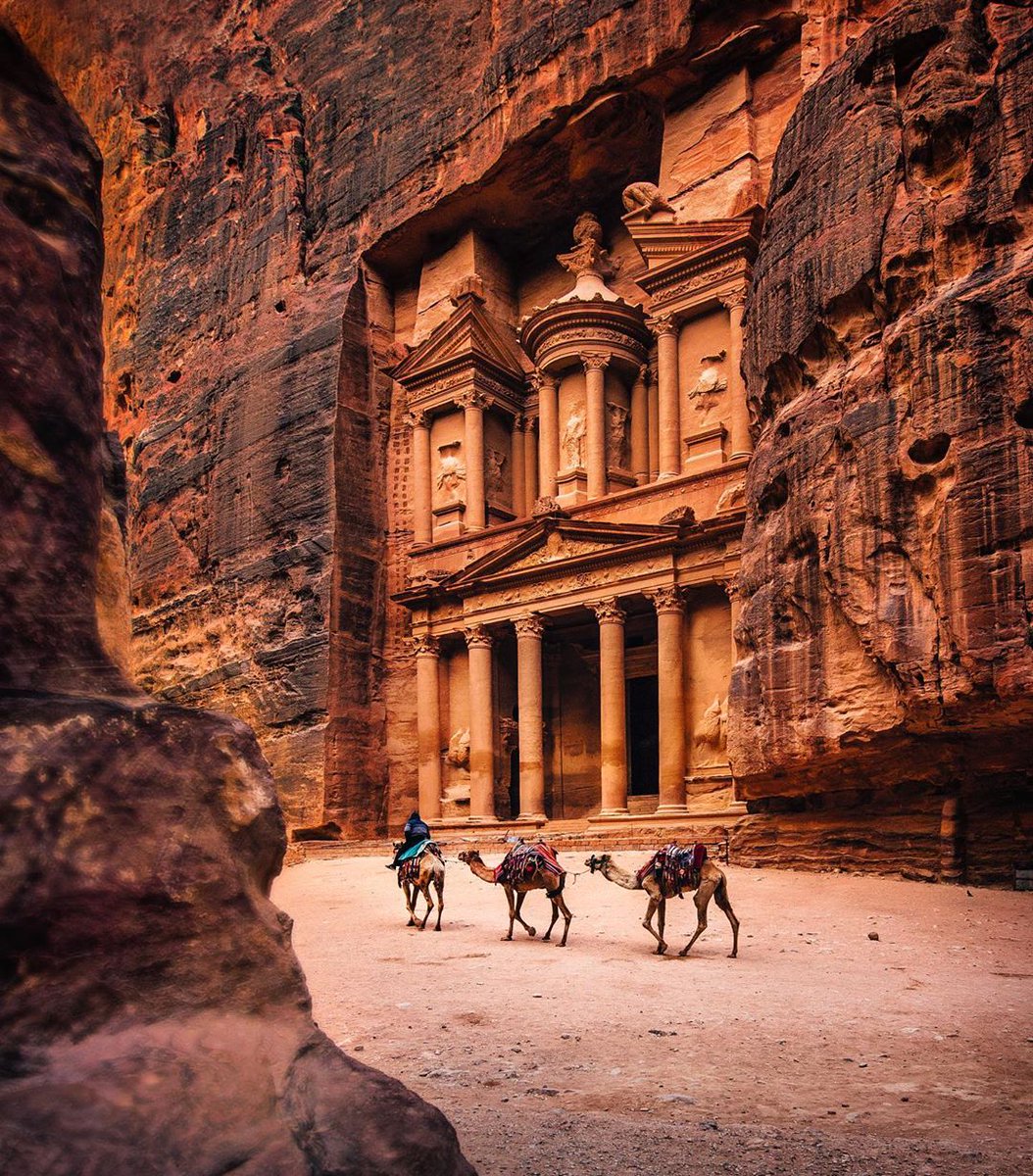 With its endless sandy scenery of the desert, legendary mountains, picturesque nature, and pleasant people, the Hashemite Kingdom of Jordan has long fascinated tourists for an unforgettable tourist vacation!
A tourist tour in Jordan can only be ideal by staying at the Kingdom's luxurious resorts and hotels. So, we have gathered the most prestigious hotels and resorts in Jordan!
 Petra Marriott Hotel
The panoramic views of Jordan's Sahara and mountains, along with the local experiences on-site and late-night barbecues in a Bedouin tent, are really a treat.
People come to Petra to see the ancient Nabataean city, which has been listed by UNESCO as a World Heritage Site, 15 minutes by car from Marriott Hotel. The hotel offers three restaurants serving Mediterranean dishes, a pool, a spa and entertainment, provided that the hotel's conveniently located on a steep sloping site that overlooks the dramatic, enormous Petra Valley, tempting to wake up early to see the sunrise. There are many comfortable rooms, including double rooms with small, furnished salons with stylish sofas. The best rooms are the ones overlooking the desert.
Hyatt Regency Aqaba Ayla
A great resort with a brand known for developing Ayla oasis in southern Jordan. It has four sparkling swimming pools and a beach club. When staying at the resort, vacation days can be split between the idyllic beach and desert landmarks.
The hotel is located in the middle of the waterfront new mixed-use development Ayla Oasis, on the edge of the Red Sea. Within the project, there are 17 kilometres of artificial lakes, beach clubs, an 18-hole golf course, and other homes and hotels.
The majority of the Regency rooms are furnished in a contemporary American style, with walls painted in burnt orange paint and a terrace with alluring views of the swimming pools and boats docked in the marina. Breakfast is offered at the Buffet, including live cooking stations.
Mövenpick Dead Sea
Floating in the Dead Sea, the lowest point on Earth, is a remarkable experience, especially as highly saline seawater is known for its therapeutic properties.
The hotel is located on the northeastern edge of the Dead Sea, about 420 meters below sea level and within 40 minutes drive from Queen Alia International Airport. There are spacious 346 rooms and suites; Each is equipped with a balcony or "terrace". The hotel has nine restaurants, with breakfasts ranging from fruit and milk to Jordanian beans (pureed beans with olive oil) and cooked eggs to taste.
Kempinski Hotel Ishtar Dead Sea
Kempinski Ishtar is a resort in Jordan located in the Dead Sea area, offering a private beach, spa, fitness centre, and indoor and outdoor pools. The resort is 62 km away from Queen Alia International Airport, while it is 17.1 km from the Dead Sea Museum and 21.7 km from the famous Ma'in Hot Springs.
The InterContinental Aqaba Resort
InterContinental is a luxurious seaside property located in the scenic Jordanian Delta. It offers many types of accommodation, a private beach, stunning views, a spa, swimming pools and several children's playgrounds. The Intercontinental Hotel is 9.7 kilometres from King Hussein International Airport, 1.7 km from Princess Salma Park and 2.9 km from Al-Shuwaikh Mall.