Marvelous times in prestigious areas: the favourite Saudi tourist destinations in Britain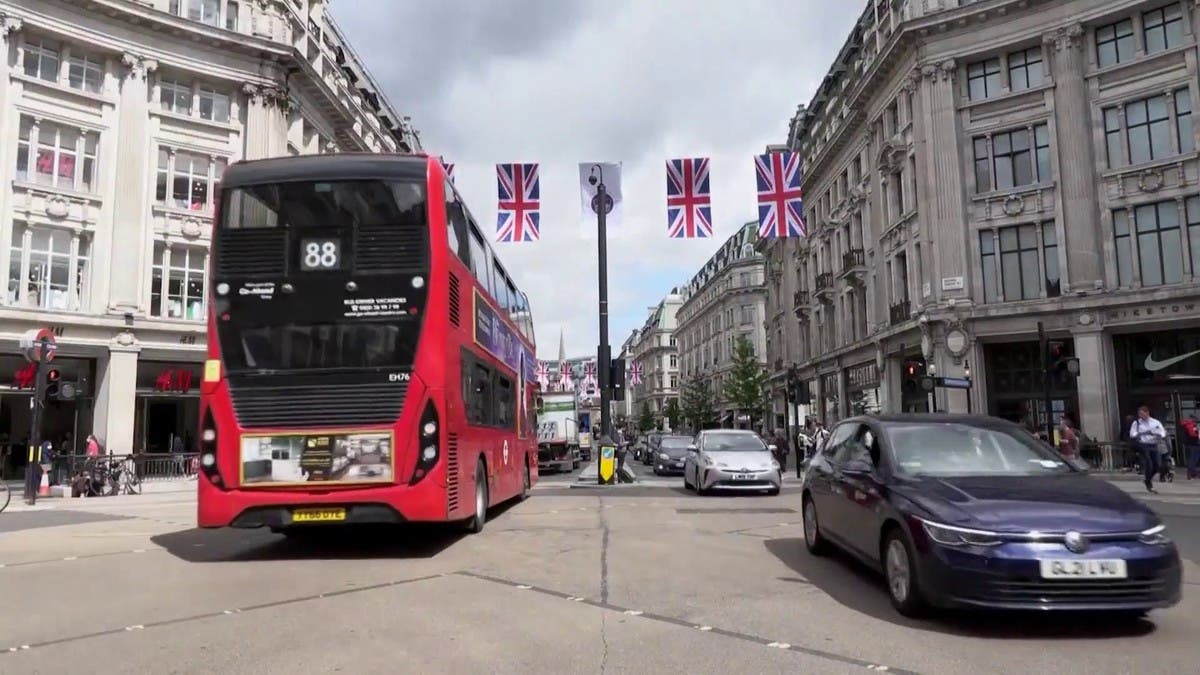 Covid-19 has taken its toll on tourism for the last two years, but it is time summer vacation was relished the way it is meant to be.
Saudis, in particular, are bound to find the right getaway that is sure to be exceptionally deluxe.
The UK tops the front-runner Saudi destinations after the British Authorities' decision to exempt Saudi nationals from visa procedures and only grant them an easy, budget-friendly electronic dispensation to enter the UK.
According to official figures, London has dramatically attracted Saudi citizens for the summer holiday, along with having the tourism sector back on track and flights to London back to their earlier status, offering people a means to fulfil their quest for high-end tourism.
Have a blast at the most popular attractions:
Saudis are said to have a knack for savouring sophistication and refinement when selecting their touristic destinations in the UK.
So, here is a selection of the best ports of call:
Grosvenor House
Mayfair District is an affluent area in the West End of London towards the eastern edge of Hyde Park in the City of Westminster. Mayfair retains a substantial quantity of high-end residential property, upmarket shops and restaurants, and luxury hotels. Thus, the Saudi citizens favour the area for its unique location, adjacent to the best sights and with easy access to the main airports.
Grosvenor House Hotel was refurbished at the cost of £75 million in April 2012. The property boasts 130 contemporary suites, including four London suites and four penthouses, with balconies overlooking Hyde Park and Mayfair, with the best restaurants serving biryani chicken and seasonal fish dishes selected by many well-known actors, singers and politicians, including Meghan Markle, who used to stay there when she was getting to know Prince Harry.
There are many famous restaurants; Hakkasan Mayfair, for example, offers world-class Cantonese cuisine provided by 65 specialist chefs, and it is rare to find an empty table in the evening.
Oxford Street
The world-famous Oxford Street is Europe's unmatched, busiest shopping street, with about half a million passersby a day, stretching to 1.9 kilometres. Many Saudi tourists prefer to stay nearby for easy access, for the street is within walking distance of the Grosvenor House Suites and apartments by Jumeirah Living.
Saudi tourists live in the street lined with more than 300 shops.
In 2013, it hit a record road sale of around £5 billion (approximately US$8 billion).
This considerable figure surpasses the annual earnings in many countries around the world and rivals the earnings of the entire city of Birmingham, her second largest city in England.
Hyde Park
Hyde Park is one of the largest in London, with an area of approximately 1,4 million square metres, and is one of London's royal parks.
The park includes a large lake and a set of fountains and is known for having a Speakers' Corner located on the northeast edge of Hyde Park, near Marble Arch and Oxford Street. Historical figures such as Karl Marx, Vladimir Lenin and George Orwell were known to use the area often to demonstrate free speech. Even today, on a Sunday morning, it's not unusual to find crowds gathering at Speakers' Corner to listen to enthusiasts expounding their views.
Saudi families prefer to stay next to this giant park and stay in hotels overlooking Hyde Park, the most important of which is the Grosvenor House Suites by Jumeirah Living, where tourists enjoy the design that makes it very suitable for a day of fun hiking with family or friends.
Buckingham Palace
Buckingham Palace is one of London's most important tourist attractions and is favoured by Saudi tourists to witness the tradition of changing the Guard. Changing the Guard at Buckingham Palace encompasses colourful spectacle and British pageantry accompanied by the rhythm of the footsteps and the military choir.
Buckingham Palace is the official residence of Britain's monarchs. Located in London, it is a venue for events related to the British Royal Family, for many meetings and visits by state leaders. In addition to being a major tourist attraction, the Palace is approximately 1,5km from the Mayfair area and the Grosvenor House Suites by Jumeirah Living.
Big Ben
Big Ben is one of the most popular tourist attractions in the British capital, with many visitors rushing to see it. Big Ben is the largest four-faced chiming clock in the world and is another iconic symbol in London. You can take a tour to the top of the bell, officially named the Great Bell, which is housed within the Elizabeth Tower.
This hour is more than a century and a half old when it was founded and opened in 1858. Tourists are keen to visit or pass near it and cross the bridge over the Thames to enjoy its view and learn about new restorations and take photographs.
Bicester Village
Bicester Village is an open-air shopping destination in the heart of the Oxfordshire countryside. The Village offers exceptional year-round savings in more than 150 boutiques of the world's best luxury fashion and lifestyle brands, such as Delpozo, Dunhill, Gena, Oscar de la Renta, Salvatore Ferragamo, Stella McCartney Marnie, and many others. This is an excellent opportunity for Saudi families keen to shop in the world's capital for shopping and a VIP shopping experience in the Village of Bicester.
Saudi Arabia ranked 13th in the most expendable countries
Saudi Arabian visitors are among the UK's most extravagant, spending an average of £2,841 per visit in 2019, more than four times the entire market average. Saudi Arabia tourists also spend longer than other international visitors, averaging 16 nights compared to the market average of seven nights.