A success story that started with EGP 5000! What you do not know about Egyptian billionaire Naguib Sawiris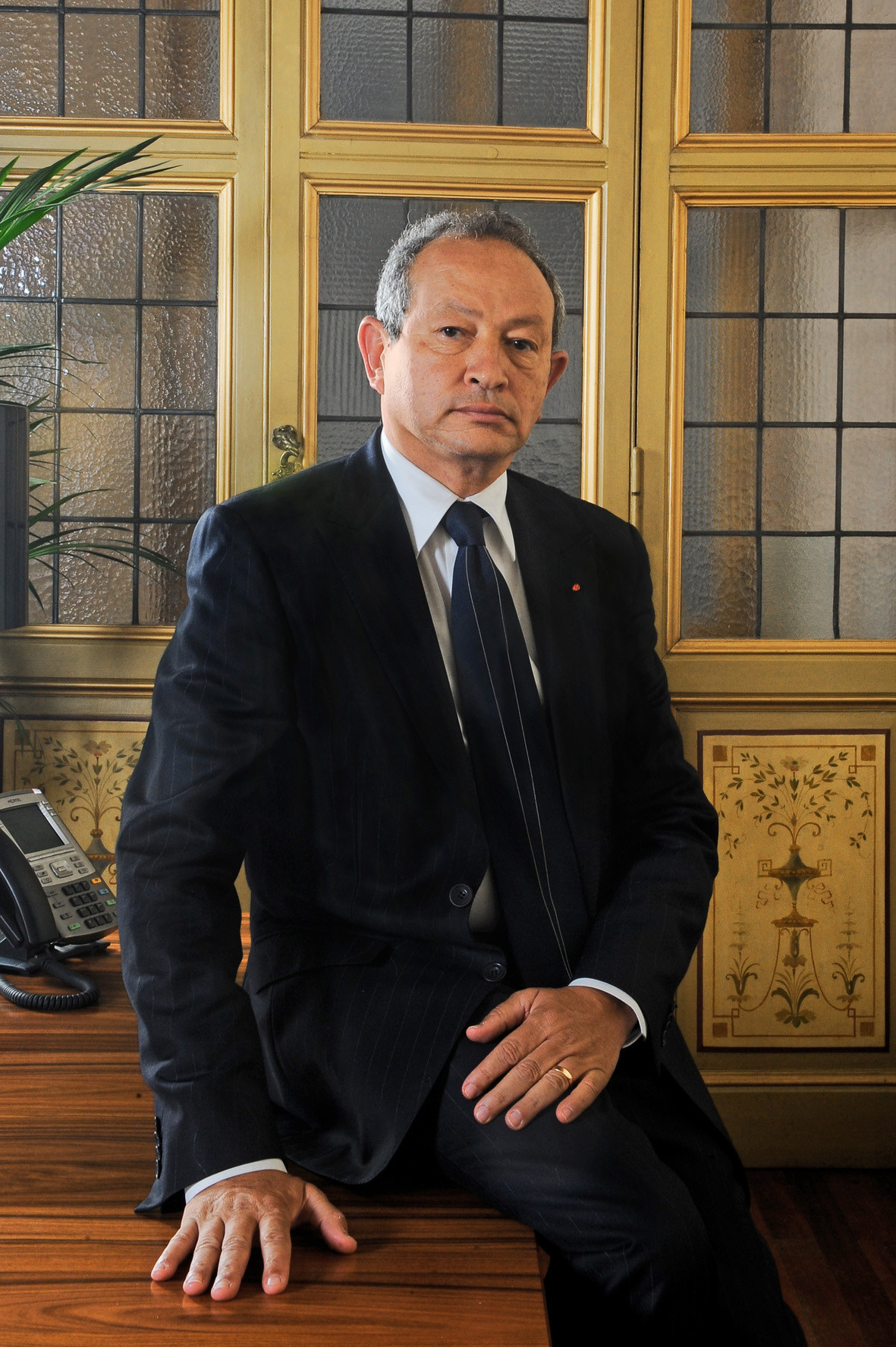 Naguib Sawiris an Egyptian Businessman, who built a $4.6 billion fortune with bold leveraged bets on telecom businesses and gold mines all over the world, has made it to Forbes magazine's list as one of the richest Arabs this year.
With only 5000 EGP, Sawiris drew the first line of his success story and managed to turn it into $250 thousand in just two years, which convinced his billionaire father, Onsi Sawiris, to partner up with him.
Thus, Najib Sawiris embarked on his business journey and became one of the Arab World's top businessmen.
Early life:
Sawiris is an Egyptian family whose business started decades ago. Onsi Sawiris and his three sons, Naguib, Samih, and Nassef, have been listed among Egypt's and the Arab World's richest men. Naguib Sawiris is the most renowned among the brothers and the most popular on social media and the press.
Who is Naguib Sawiris?
Naguib Sawiris was born in Sohag on June 17, 1955.
He went to school in Egypt, and after graduating from high school, he travelled to Switzerland to study mechanical engineering there. He received a Diploma from the German Evangelical School in Giza, as well as a Diploma of Mechanical Engineering with a Master's degree in Technical Administration in Zurich.
Personal life:
Sawiris is married and has four children. He lives in Cairo and speaks Arabic, English, German and French.
Career
Upon returning from Switzerland, he founded the information technology and telecommunications sectors at his father's Orascom after acquiring the HP computing agency. He continued to work on the development and growth of the sectors. In 1990, he included a computer communications unit from AT&T to integrate the telecommunications system.
It is no surprise that he did not just stop there.
He has continuously contributed to the growth of the company so they could take over the communication devices agency in 1992.
In 1994, he established Egypt's first Internet company, "In Tuch", and was the first to establish Egypt's first satellite telecommunications company, "ESC", in 1996.
However, his passion for communications and technology grew when he embarked on his second turning point, with a start in the world of mobile phones in 1997, signing an agreement with Motorola and Orange and establishing Mobinil Telecommunications, which managed to acquire 70% of Egypt's Mobile Services in Egypt.
The credit for Orascom's multi-field success all goes to Sawiris. He took the initiative of splitting Orascom into separate operating companies in the late 90s: Orascom Telecom Holding (OTH), Orascom Construction Industries (OCI), Orascom Hotels & Development and Orascom Technology Systems (OTS)
In 2011, Sawiris established the world's sixth largest provider of telecommunications services; which saw the light after signing an agreement with Wind Telecom; the parent company of Orascom and VimpelCom LTD, which in turn has a number of participants in more than 20 countries around the world.
He also managed to acquire La Mancha Holding through Weather Investments, as well as Canada-based gold producer La Mancha Holding. Moreover, in 2012 Naguib Sawiris was appointed chairman of the company.
Positions he held:
At international and regional levels, Mr Sawiris serves on the following Boards, Committees and Councils:
Member of the International Advisory Committee to the NYSE Board of Directors (IAC) since November 2005
Board member of the International Advisory Board to the National Bank of Kuwait
Board member of the Supreme Council of Sciences and Technology among a galaxy of scientists
Member of the Board of Trustees of the French University in Cairo
Board member of the Egyptian Council for Foreign Affairs
Board member of the Consumer Rights Protection Association of Egypt
Member of Sawiris Social Services Foundation.
Honours and prizes received
Mr Sawiris has also received numerous honorary degrees and awards, including
The "Legion d'honneur "- the highest award given by the French Republic
Order of the Star of Italian Solidarity
The prestigious "Sitara-e-Quaid-e-Azam" award -conferred upon him in 2006 by General Pervez Musharref for services rendered to the people of Pakistan in the field of telecommunication, investments and the social sector work).
The total net worth
Naguib Sawiris' wealth in 2022 is about $3.4 billion, an increase of $200 million from last year. According to the US Forbes list, he was ranked 883rd globally this year after being 956th in 2021, representing progress in his global ranking.