Liz Truss and the Gulf states: Deepening Britain's ties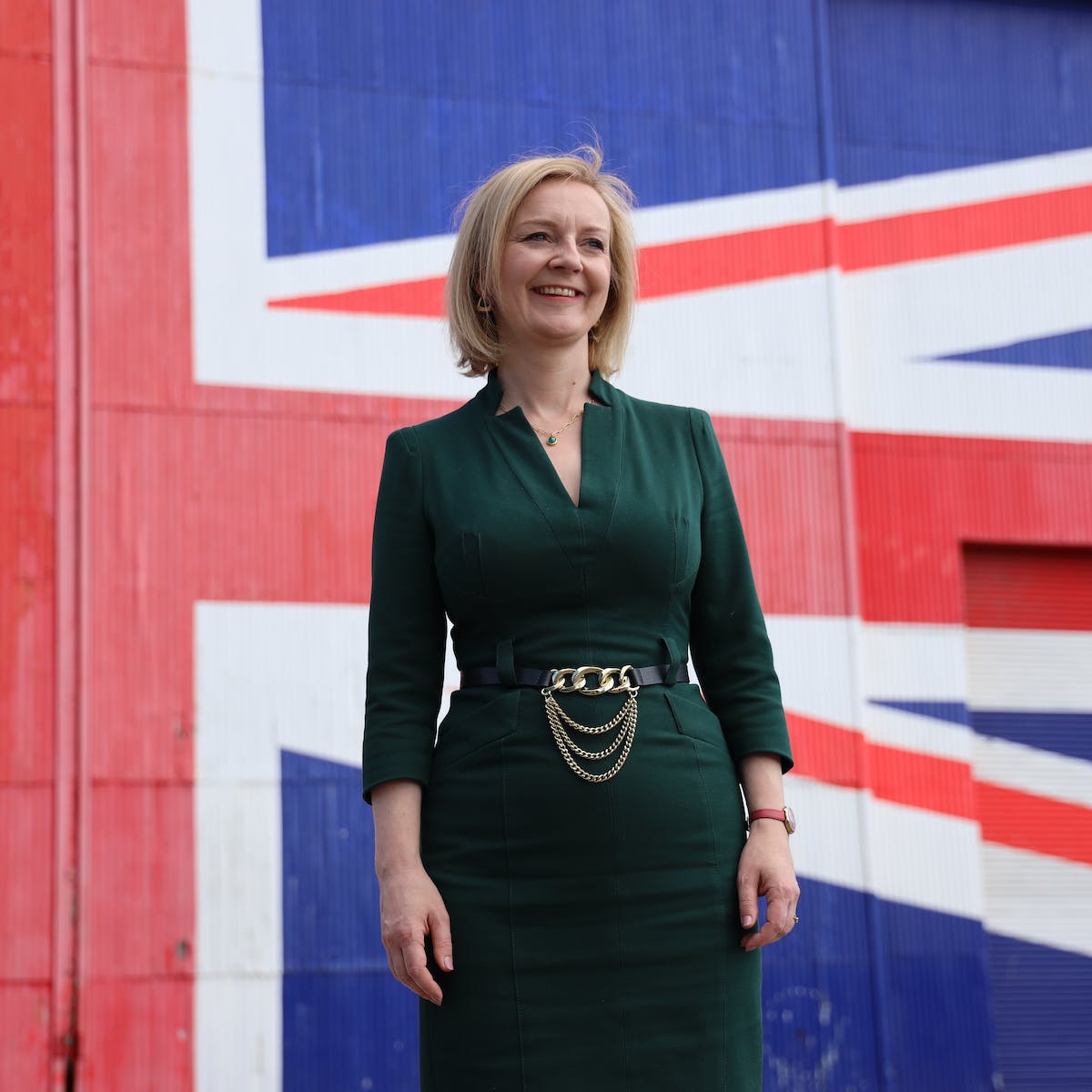 Facing an economic crisis and continuing to adjust to post-Brexit realities, the UK's relationships with Gulf actors are extremely valuable to London.
On 6 September, Liz Truss became the 15th British Prime Minister appointed by the late Queen Elizabeth II.
With the UK facing an economic crisis, Truss will likely be devoting most of her attention to domestic issues such as soaring energy bills, union-backed strikes, and debates over tax policy.
Nonetheless, countries worldwide are considering how the Truss administration will lead the UK's foreign policy.
Known as a hawk who intends to increase Britain's defence spending, Truss sees China as a grave threat to the UK and she will probably increase her country's steadfast support for Ukraine amid its struggle against the Russian invasion and occupation.
Truss has made no bones about her desire to see the UK and its allies help Taiwan protect itself as well as force Russia into a painful and humiliating defeat.
Truss and the Gulf States
When it comes to the future of the UK's foreign policy in the Middle East, we can take for granted that Truss's agenda will try to deepen the UK's historic relationships with the Gulf Cooperation Council (GCC) members.
These six Arab monarchies have long been extremely important to the UK's economy and national interests in the Middle East.
There are no signs that Truss will seek to change any of the fundamentals of UK-Gulf relations.
"The basis for the future engagement of the UK with the GCC rests on the strategy that was established during the Boris Johnson administration," explained Dr Steven Wright, an Associate Professor of International Relations at Hamad Bin Khalifa University, in an interview with The New Arab.
"There's no evidence from which we could suggest that there's going to be some significant pivot. Clearly, in her previous position she was certainly eager to work on the Brexit side of things, Global Britain, which involved the GCC states," Dr David Roberts, an Associate Professor at King's College London, told TNA.
"I have no doubt that she'll continue with the general trends of contemporary British prime ministers, very much seeking to double down and increase relations with the Gulf. I think that's clear. If and how she can go further somehow than previous prime ministers, I'd imagine she'd look for a way to do it," added Dr Roberts.
In various domains such as investment, trade, technology, education, and security, Truss's administration can be expected to try to bolster the UK's partnerships with GCC states.
As the British continue adjusting to post-Brexit realities, such relationships with Gulf actors will be extremely valuable to London.
"Probably the more interesting area in which collaboration may take place will be around cyber security, big data, and artificial intelligence. Capacity is being developed in this area within the GCC and establishing partnerships with technology companies and research institutions will be central," noted Dr Wright.
"This is important for the GCC economies to engage in the changing nature of the global economy regarding big data and AI. These are key areas to watch moving forward."
Experts expect the British government to put more energy into advancing the UK-GCC Free Trade Agreement. London initiated the UK-GCC Joint Trade and Investment Review in June 2020, which took one year to complete and has served to make it easier for businesses to enter new markets, boost cooperation between governments, and eliminate certain barriers to trade.
Basically, this review produced "a new strategic framework for a comprehensive partnership between the UK and the GCC," said Dr Wright.
"The cornerstone of this new strategy is to achieve a free trade agreement but also to use that as a platform to build relations in a variety of areas such as cyber security, AI, trade, and investment, along with increased cooperation regarding energy."
Mindful of all the problems with the British economy and the intense pressure on Truss to quickly succeed with her economic agenda, greater cooperation and engagement with GCC states and investors from the Gulf will probably rank a high priority for the UK's new prime minister.
From the GCC states' perspectives, one of the benefits of Truss succeeding Johnson as Prime Minister is the fact that much of the absurd drama of his administration is now over.
The change in British leadership "will steady nerves somewhat in Gulf capitals, now that the theatre surrounding Johnson's prime ministership has ended, and London can once again focus on major policy issues," Dr Neil Quilliam, an associate fellow in the Middle East and North Africa program at the London-based think tank Chatham House, told TNA.
"The key issue here is that the domestic political issues Johnson faced proved to be a distraction, but with Liz Truss it can be expected that she will use her new mandate and it will be more focused," Dr Wright said in an interview with TNA.
"In terms of how this will affect the Gulf Arab states, we can expect a much more proactive effort moving forward but this will not amount to a strategic departure from what was done during the Johnson administration."
Shifting power: UK-GCC relations in the modern day
In the grander picture, changes in UK-GCC relations are set to continue with Truss at the helm. The balance of power in London's relationships with Gulf powerhouses such as Saudi Arabia and the United Arab Emirates (UAE) has shifted over the years.
The clout that these GCC states have built up on the international stage over the years has enabled them to diversify their relationships with their traditional Western partners – the UK, US, and France – while drifting closer to China and Russia's geopolitical orbits of influence.
At a time in which the post-Brexit UK is desperately seeking better trade and investment relations and energy cooperation with the Saudis, Emiratis, and Qataris, actors in the Gulf realise the pressure that the British government is under to secure lucrative deals with GCC states.
As a BBC article stated in 2018, "the balance in the relationship [between London and Abu Dhabi] has now reached equilibrium and the UK needs the UAE more than ever before".
To be sure, the GCC's most powerful states do not view themselves as the UK's junior partners and they're unwilling to act as if they have some obligation to serve that role.
"The boot has been slightly moved to the other foot in recent decades with the Gulf-British relationship," Dr Roberts told TNA, although the side which has more importance and leverage varies from issue to issue.
"But by no means are we in an era where the Brits dictate what goes on. Everyone knows that it's much more equal these days and in fact Britain is trying to court the Gulf monarchies more often than not. Everyone knows that this is the situation at the moment as a rule, and this is what it is for Truss as well."
Iran
During Truss's time as Britain's foreign secretary, she worked with team Biden in pursuit of efforts aimed at restoring the Iranian nuclear deal, formally known as the Joint Comprehensive Plan of Action (JCPOA). Yet, it is not clear that Truss has any bold ideas when it comes to plans for reviving the 2015 accord.
"I don't particularly know what the British JCPOA policy is," Dr Roberts told TNA. "I don't really think we have one and I don't think Truss has any particular one on that."
There are some opponents of the JCPOA, including officials within the Israeli leadership, who are optimistic about Truss abandoning Johnson's stance that the nuclear deal was the "least bad" option for containing Tehran's nuclear program.
After she became the UK's new prime minister, Israeli Prime Minister Yair Lapid congratulated Truss, hailing her as "my new friend, a true friend of Israel".
According to a Jerusalem Post report, which cited "sources close" to Lapid, the new British Prime Minister "has shown an understanding of the threat Tehran poses to the Jewish state and is closer to Israel's view on Iran's prevarications in the talks".
Regardless of the JCPOA's fate, there is reason to expect Truss to become more focused on trying to better understand Saudi and Emirati perspectives on Iran while trying to adjust British foreign policy to be more supportive of London's GCC partners.
"The greater priority that she is expected to put into the UK's relationship with the GCC will mean that we shall see opportunities for increased engagement and a broadening of the partnership on offer to the GCC states. This would also mean that the UK will be more sensitive to the security concerns that the GCC states have regarding Iran for example," said Dr Wright.