Between Mystery and Fiction; Literary Novels that Have Crossed Boundaries by Alaa Sarhan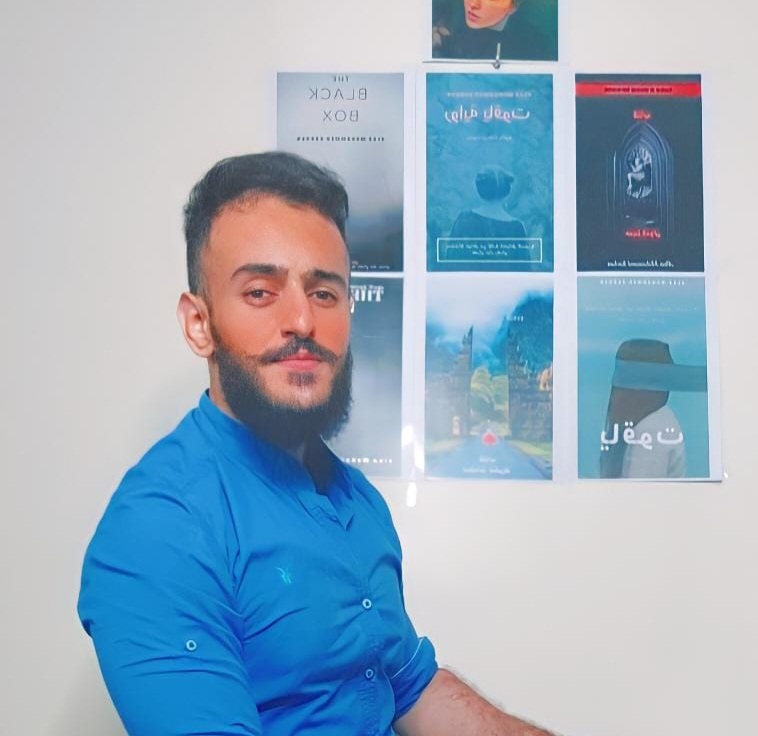 "Have you ever felt that you have 99 solus in one body? They're not human souls, nor they're imaginary, they're of another kind! Their price is neither money nor people, their price you'll know though your acquaintance with Aserkas". 
The Spirits of Aserkas, The Talk of the Dead, Yaqout, Pen Beats, A Beautiful Coincidence or a Prettier Destiny, Thought Impulses, and finally Black Box, these are the books of the young Egyptian writer, Alaa Sarhan, who has proven a clear distinction in the Arab literary community.
Alaa was born in the Daqahlia City in 1996, and he holds a diploma in engineering from the British University in Cairo. In his literary works, Alaa reviews various points of view, which leaves an influential message for the reader. Perhaps this was evident in the story of "Yaqout", which was inspired by a true story that talks about a girl named Yaqout and a young man named Ward. The two characters get to know each other under special circumstances, despite their difficulty and strangeness. The book provides a basic idea of ​​our position towards a disease that affects Yaqout, and provides advices on how to deal with people who have the same disease to avoid what Yaqout fell into before she knew Ward.
The writer was distinguished by his specialization in writing fiction as well as non-fiction novels, and he established a novelistic team called "Sirius" that brings together writers from Syria, Egypt and Palestine. The team has published several books, most notably: The Spirits of Aserkas, The Talk of the Dead, Pen Beats, Thought Impulses, and Sirius Beats.
Regarding his distinguished experience in literary works, the Egyptian writer offers a set of tips for new writers that may help them leave a distinctive mark in the field of literary writing. Such as starting with defining the topic of the story, its general framework, and its goal, as well as defining the conflict and plot on which the story is based.
About his latest news, in a statement to "Arabisk London", Alaa announced that his book "The Black Box" will be turned into a film that will be shown on platforms during the coming year 2023. The Egyptian novelist have also revealed news about the participation of his book "The Spirits of Aserkas" in both the Cairo International Fair and the Damascus International Fair 2023.