Stay in the clouds at NEOM Nimbus – Saudi Arabia's hot air balloon hotel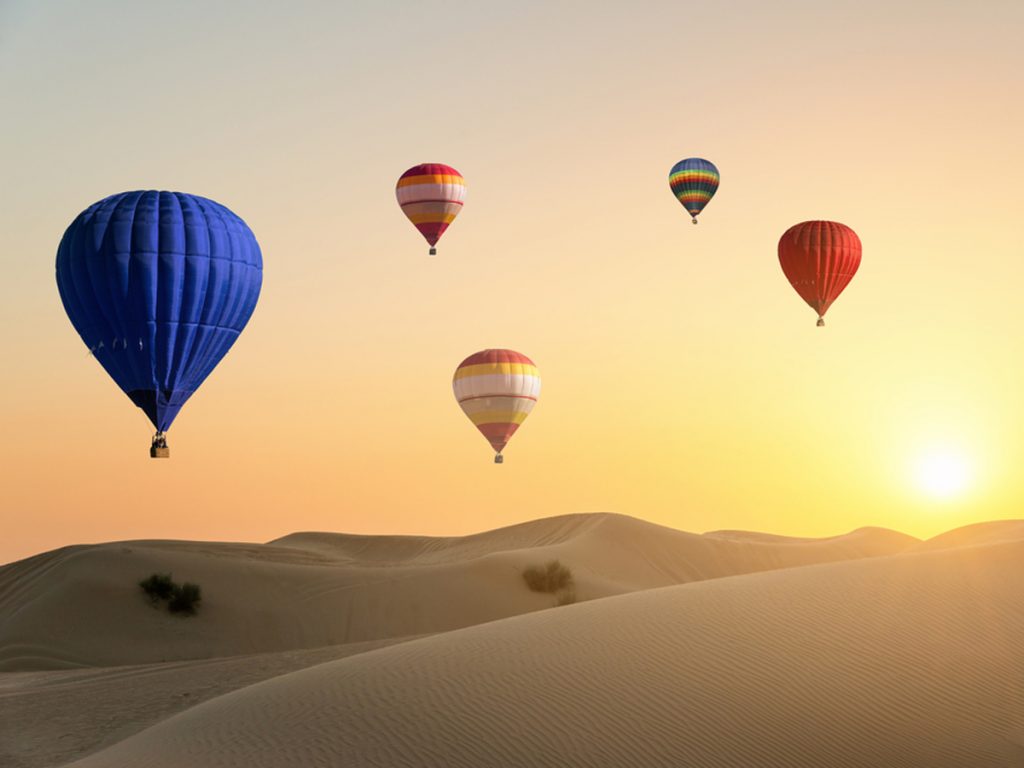 Get your head in the clouds, literally. A five-star Saudi Arabia hot air balloon hotel called Nimbus is hopefully in the works. With NEOM Nimbus hotels are going to new heights in the Kingdom.
The idea for Saudi Arabia's hot air balloon hotel was developed by a group of students from Cornell University, and Nimbus was picked as the winning project for this year's Sustainable Hospitality Challenge, according to Hotelier Middle East. It is now backed by NEOM, and will hopefully be flying around the skies of NEOM in Saudi soon.
Wondering how it'll work? The goal is for the five-star Saudi Arabia hot air balloon hotel to fly above NEOM as a self-contained hotel room, making pitstops at 20 sites. A stay in Nimbus will cost about SAR30,000 or $8,000 per night.
Nimbus will run on bio-propane, upon landing the Saudi Arabia hot air balloon hotel will unfold into a canopy-like eco-hotel, promoting remote, sustainable living.
Nimbus will contain a luxurious hotel room within a carbon fibre pod. Inside the Nimbus pod, there will be areas for sleeping, dressing and lounging. That's not all. You will also have your own bathroom, foyer, pilot service area, observation deck, and you might even have a butler. Just blue skies here.
NEOM has tonnes of exciting things headed our way with the prominent city of the future, The Line NEOM, being one of them. NEOM will also be hosting a variety of beach games for a massive sporting event that will include kitesurfing, beach football and more.
Saudi Arabia's hotel scene is also taking off (just like Nimbus) with a packed schedule of hotels opening soon to look forward to