Mr. Yasir Al-Din.. An accomplished financial advisor who has left a unique mark in the UK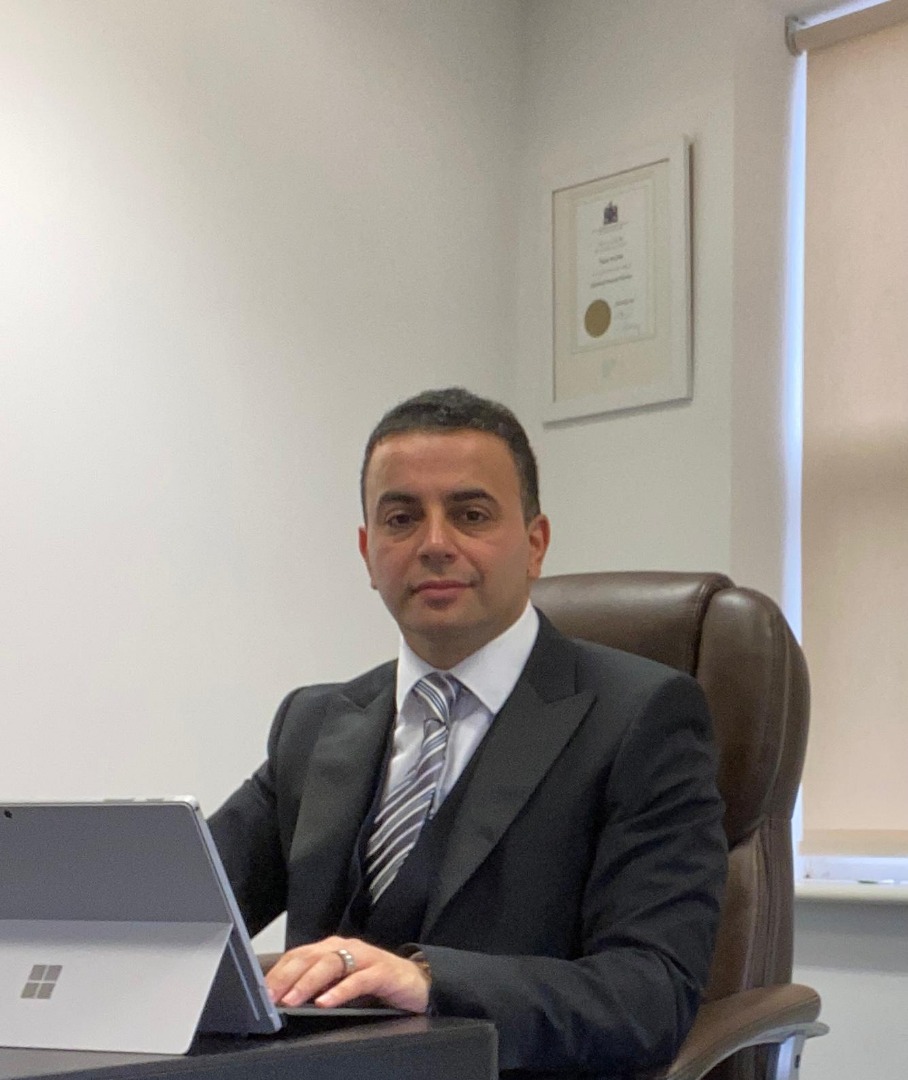 The road to success is often a long one that is paved with difficulties and obstacles, especially when one is in a society full of distinction and competitiveness, such as the British society, where one needs to make a lot of effort to leave an influential imprint in his specialty!
Mr. Yasir El Din, a financial advisor, who has proven that entrepreneurship is achievable anywhere in the world when one has the ingredients for success and the determination to reach the goal.
Arabisk London hosted Mr. Yasser El Din as part of its media coverage of distinguished entrepreneurs around the world.
Interviewed By: Fatima Omarani
– In your own words, who is Mr. Yasir El Din?
Yasir Al-Din is an experienced Independent Financial Advisor specliasling in Mortgage, Insurance, Investment and Pension Advice. I have worked in the sector Financial Services for 20 years.
– Success begins with a single step, could you tell us about your beginnings, especially your university major, and whether it had an impact on your career?
I have always had a passion for Finance and I obtained a Degree in Business Management and also obtained a Masters in Banking and Finance from Leeds University. These qualifications without a doubt played a pivotal role in me embarking on a career in Financial Advice.
– Your career is full of distinguished achievements, the most prominent of which may be your winning of the Yorkshire Prize, tell us about your professional achievements in general and the Yorkshire Prize in particular.
I started my Career in Banking working for major Banks such as Barclays and HSBC and then progressed to become an Independent Financial Advisor in 2010. During this period, I have managed to acquire many clients from all over the United Kingdom. Winning Mortgage Broker of the Year at Yorkshire Financial Awards 2021 has been proudest achievement to date. It was a very tough Award to enter as I made it to the final 4. The rest of the finalists were organisations and I was the only individual to compete for this award. The Award increased my profile in the Yorkshire Area as I was interviewed by a number of the local press in Yorkshire.
– How would you describe the role of an independent financial advisor?
An Independent Financial Advisor is an impartial Advisor. We are not restricted by product but are able to give Independent Advice from the whole market in the areas of: Mortgages/ Insurance/ Investments and Pensions.
– Could you tell us about the importance of financial advice, and in your opinion, why should the client use an independent financial advisor?
It is essential that consumers use an Independent Financial Advisor due to a simple fact is that they would get impartial independent advice and product tailored toward their needs.
– What are the main areas you advise on? Do you think you have been able to win the satisfaction of your customers?
I specialise in Mortgages, Pensions, Investments and Insurance (relating to Mortgages and Income Insurance). I have received a lot of customer feedback with reference to my services and this can be seen on LinkedIn Profile and Vouched 4 Profile.
– How would you describe the British labour market in relation to your specialty?
It is very competitive and demanding. It is vital to keep up with the latest developments and regulations as it is a fast-changing sector. Currently there are major challenges due to inflation and the cost of borrowing go up and I believe 2023 will be a challenging year to the sector until we a return of economic stability.
– What are the main difficulties and challenges you faced in your career? And how did you overcome it?
I started with no clients whatsoever. During the first 3 years of me going independent I had to do a lot of networking to get my name out there. Travel all around the United Kingdom as social media was not a trend more than 10 years ago in advertising my business. Once I managed to generate more than 100 clients, I was then mostly to rely on personal recommendation due to the excellent feedback received. Also, with a growing business and a growing client, it was becoming challenging to deal with the intensity of the work. Since then, I managed by grow my team with 2 advisors and a Business Development Manager to sustain a good level of service.
– What advice do you have for financial advisors who are still in their first steps?
It is very important for the young generation who are looking to embark in a career in Financial Services is to work for a reputable organisation in Financial Services to develop the experience needed to before going Independent. I believe the training that I received from my career while working in a Bank was very important to my success later on.