Arabisk London Interviews Doctor Huda al- Obeidi; Peace and Goodwill Ambassador from The European Centre for Human Rights and International Law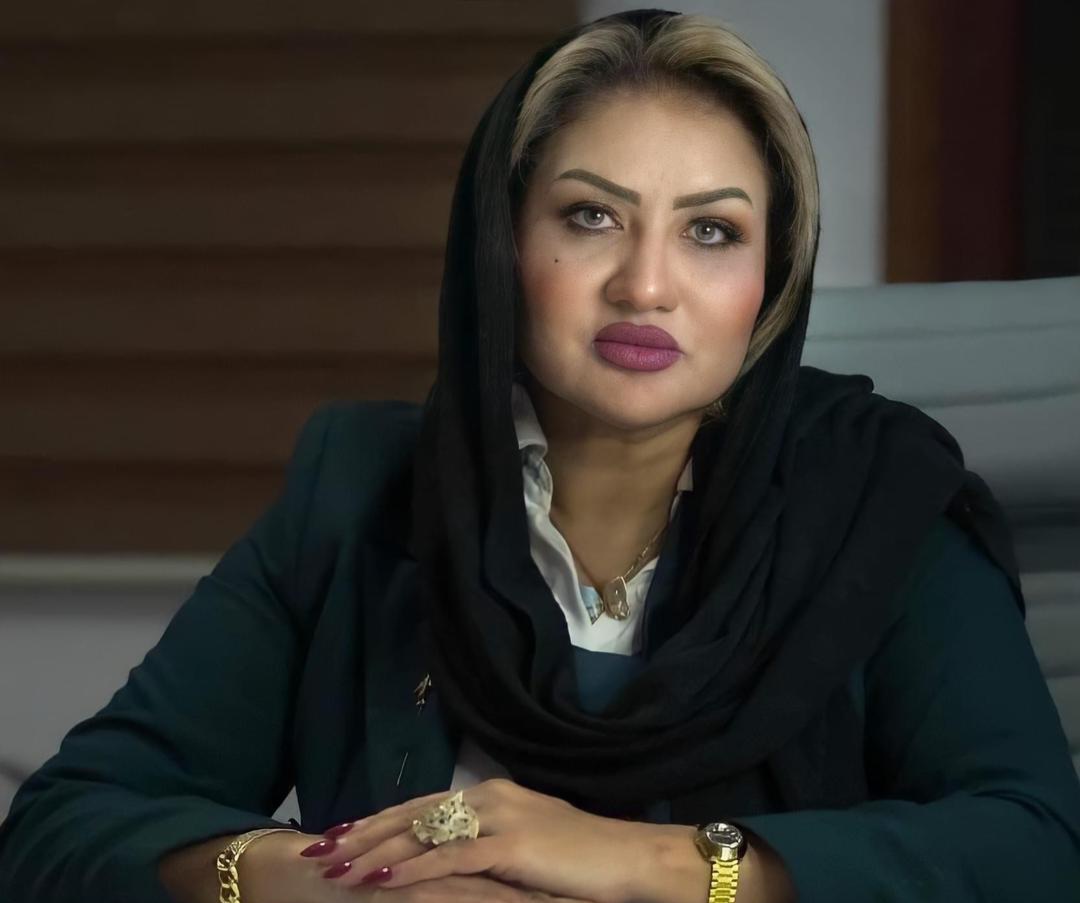 Among philosophy, thought, literature, media, and education, she had different experiences that culminated in a diverse and rich experience that made her today,
 Dr Huda Rajab Muhammad al- Obeidi, the ambassador for peace and goodwill at the European Centre for Human Rights and International Law.
Arabisk London is honoured to interview Dr Obeidi within the framework of its media coverage for entrepreneurs around the world.
Interviewed by: Fatima Omrani
Firstly, who is Doctor Huda Rajab Obeidi?
Prof. Dr Huda Rajab Muhammad al-Obeidi, Professor of Philosophy of Analysis and Literary Criticism, Professor of Arabic Language at Libyan Universities, Master's and Doctorate in Postgraduate Studies in Languages ​​for sixteen years. My academic job is Dean of the Language School at the Libyan Academy for Graduate Studies, Tripoli, Libya.
At the beginning of the year 2000, I worked in the field of education, and became the focus of attention of the government institutions in Libya as well as local and international organizations. I received several titles, most notably the best female figure, which made me feel a higher sense of social responsibility to deserve these titles.
Also, from the point of view of the contributors in the Arab European Centre for Human Rights and International Law in the Kingdom of Norway, I was the ambassador of peace and goodwill.
This is after Dr Asma bin Saeed, Director General of International Relations at the same centre and an ambassador for peace and goodwill, noticed me and named me for this position. So, I presented to them and to the committees in charge my initiatives in this field and others, then, I was chosen for this title, and I certainly thank all those in charge of the centre and everyone who believed that I am an ambassador of goodwill.
What are your most prominent cultural works and research writings?
I followed the scientific research approach in many of my cultural achievements and various research writings between poetry, literature and philosophy. I incorporated societal issues and chose from the field of criticism and literature a language to change societies and influence them by using different educational means grounded in developing capabilities, cultivating morals and calling for free reading.
I wrote a book on the philosophy of keeping secrets and disclosing them, as well as lying and not being united with oneself, and it was an academic research as well.
I also did researches in the field of communication among people and studied the consolidation of the principles of diplomacy and avoidance of tension and hostility, so I wrote a book on that as well. What helped me in this was my profession as a university professor and my assignment to educational positions, the last of which was my assignment to the Deanship of the Language School at the Libyan Academy for Graduate Studies in Libya, which enabled me to practice my work professionally, comfortably and responsibly with the aim of renewal and enrichment.
What are the most prominent awards you have received, and in which areas exactly?
I have received many awards, most notably,
– The Shield Award for the Strongest Educated Female Personality for the year 2020/2021 in Libya, presented by the Ministry of Women in the Government of National Unity.
– Libya Pioneers Award 2019 in the academic field, human development and quality.
– The Peace Ambassador of International Innovation for Peace from Britain in 2018.
– International Counsellor, then Regional Director of International Innovation for Peace from Britain in 2018.
– Certificates of appreciation from several organizations in the fields of humanitarian work locally and globally.
– Honouring from the Paralympic Committee of the Government of National Unity for the efforts provided to people with special needs for the year 2021 in the State of Libya.
You have recently been awarded the title of Ambassador for Peace and Goodwill from the European Centre for Human Rights and International Law, could you tell us more about this experience?
In parallel with my charitable and political activities, I am the Dean of the Language School at the Libyan Academy for Graduate Studies in Tripoli, Libya, and a Professor of Philosophy of Analysis and Literary Criticism, I'm also a Professor of Arabic Language and Literature at Libyan Universities.
I have written several books and publications and conducted many scientific researches, I also supervise master's and doctoral theses.
I have also founded and chaired several cultural forums, the first of which was the Cultural Forum at the Libyan Academy, and the first forum to bear the name of a woman for the first time in the history of the Libyan state, under the name Huda al-Obeidi Cultural Salon.
Many local and international newspapers wrote about the Obeidi Cultural Salon, as it did what the state-supported institutions was not able to do, in this Salon I held 25 cultural forums and honoured many local and Arab writers, poets and intellectuals.
One of your goals is to support the culture of coexistence and spread the values ​​of peace, how do you seek to spread this culture?
Spreading peace is not an individual project, but rather it must be an obsession for every human being on this earth. However, with the development of societies, peace has become a demand sought by a specific segment represented by international and local organizations and ambassadors of peace and good intentions, so concepts became mixed, and goodness became confined to these drawn lines only, and this contradicts what It should already be.
As for my goals in spreading peace, they are not achieved by wishing and praying alone, but rather by living with those around us, sharing their successes and supporting them. In fact, everything lacks when you give from it, except for love, it increases with giving.
Do you have specific social initiatives to promote peace values ​​in Libyan society specifically?
I have always been supportive to graduate students in choosing topics for their research on the Libyan society in particular, by researching and spreading the values ​​of peace through the studied topics. These topics are later referred to the Ministry of Planning to activate them from theories to practical application in order to elevate the Libyan society so that we can export these successes to the world, and to integrate these capabilities with the knowledge of globalization and modernity.
We are also continuing to delve into everything that would enrich the educational process by putting forward ideas that raise the status of my Libyan academic institution, which seeks to expand globally.
I was selected to be part of committees to open branches in Indonesia, Latin America, Chad and Niger, and we are in the process of implementing these plans to serve the Ministry of Higher Education in Libya. Not to mention various other achievements, for example the establishment of scientific departments such as the Italian, Spanish and African Languages ​​Department, the Translation Department.
In addition to the reprogramming of some departments in the Libyan Academy, accompanied by a team of experts and professors of whom it is undeniable that they achieved these ideas in cooperation with the head of our Libyan academic institution, Dr Ramadan al-Madani, who paved the way for every idea I put forward. This is what it means to work with a reputable institution to which I belong academically, an institution that trusted my abilities and contributed to the success of every creative proposal that I have ever submitted.
You are considered an inspiring figure in Libyan society, especially for Libyan women, and you are an ambitious and successful person, how did you get to where you are today?
In the beginning, I would like to say that one needs to be grateful to God and to the people who contribute to one's success. On the professional level, there is a great role for my spiritual father Dr Abdel-Raouf Babiker al-Sayed, and Dr Sheikh Muhammad Sheikh al-Alamin al-Jalilin from Sudan.
After that, I set out on a journey of searching for oneself, and I discovered the theory of potency and its owner, Professor Sheikh Muhammad Al-Sheikh, who guided me to a method for applying the mechanisms of the news, sorting out the structures of thought, classifying human beings from people and the differences between them. So, I wrote books and started the project of potency, which the owner identified as good, love and comprehensive giving without return.
With these two pillars, we do not forget everyone who gave us good advices, done favours for us or provided us with aid, and even everyone who misunderstood us and done harm in our rights.
In Arabic societies, women suffer from many obstacles, in your opinion, how can women be empowered in Arabic societies?
Woman do not need to be empowered, they are already empowered. A woman needs to trust her abilities and not put herself in the corner of defence as if she is accused, and as if she is an object of suspicion. She needs to care less for what is being tried to discourage her and degrade her effectiveness and limit her to marriage and childbearing as a single project. If it fails, she herself fails.
Certainly not, we must arm ourselves with science and knowledge, adopt charitable projects, and take care of ourselves as women in parallel and not be superior to one side. Societies that give space for women will inevitably succeed, and there are many women role modals around out there.
Could you tell us about your future projects, and what are your main ambitions?
I always strive and aspire to be a representative of Libyan women by being an honourable model for Arab women in general and Libyan women in particular, especially in the midst of what we are going through. Libya does not live in isolation from what is happening around it, and the world has become like a small village.
Perhaps we will be able to spread efficacy in many women around the world, energize them, and succeed in providing space for intellectual communication to enrich the world until we achieve justice and humanity.
Thanks to all those in charge for Arabisk London, and a special thanks to the editor in Chief Adnan al-Haj Omar.