In the presence of diplomats and businessmen, Omani Ambassador to Britain celebrates his country's National Day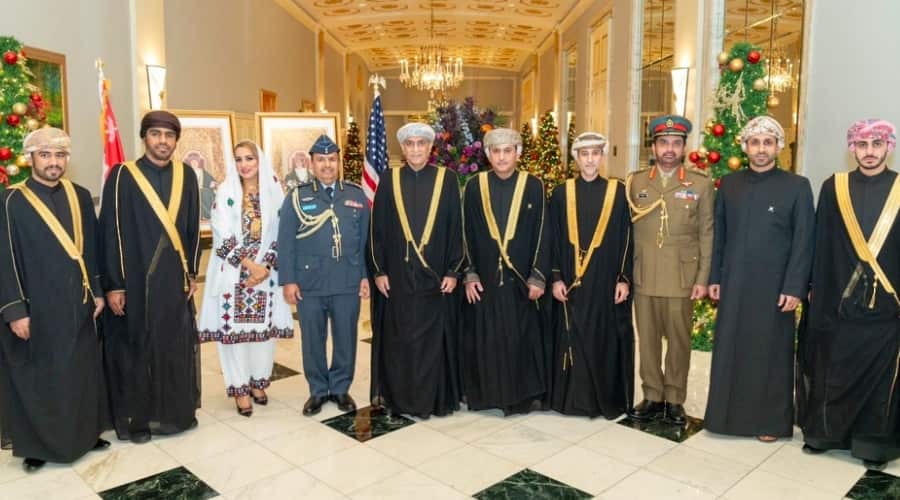 Celebrations continue to reflect the joy of Oman's 52nd National Day, which saw events both inside and outside Oman. 
The Ambassador of the Sultanate of Oman to the United Kingdom, Badr bin Mohammed Al-Manzari, held a ceremony attended by a large number of British officials, members of the diplomatic corps, businessmen, journalists and several Omani nationals residing in the United Kingdom.
In conjunction with these celebrations, the Ministry of Social Development unveiled a national mural portraying the likeness of His Majesty Sultan Haitham bin Tariq along with excerpts from the Omani environment.
In light of this, His Excellency Assad bin Tariq Al Said has received the Ambassador of the UK to the Sultanate, Bill Murray, to bid him farewell on the occasion of finishing his duties.