A Mixture of Sophistication and Luxury.. Kuwaiti Jewelry Designers Go Global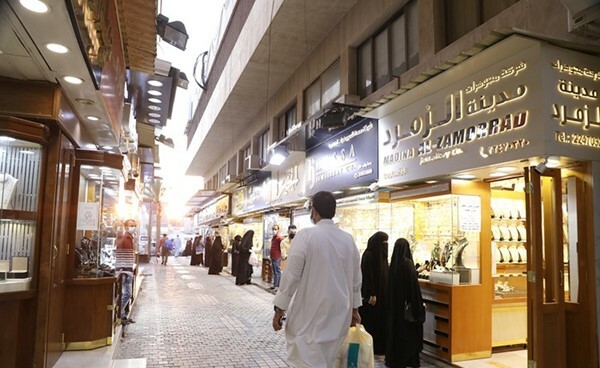 There is no doubt that Kuwaiti women adore jewelry and luxurious elegance, as they tweet within the flock of Gulf women who love distinctive and unique looks. Perhaps the most important thing that distinguishes Arab jewelry designers from others is their constant endeavor to preserve the Arab heritage and the originality of the East, keeping pace with our time. As a matter of fact, they were able to overcome many obstacles and write their names in letters of gold in the history of jewelry design.
Sura Rashid
Some call her "the lady of the gold market", as she was one of the first Kuwaiti women to enter the gold market located in the famous Mubarakiya area to trade gold and pearls, where she bought a shop after the market had been a male preserve throughout history.
Her story with jewelry design began as a hobby when she was a child, as she always cut necklaces that came to her as gifts during Hajj and other seasons to try to shape them again in order to distinguish herself from her sisters.
Over the years, her interest in the world of jewelry increased. The year of 2008 made the difference for her, for as she was wandering on a treatment trip with her daughter in a street in the British capital, London, she found herself in front of a jewelry design institute, where she studied royal jewelry design for a whole year.
Sura returned to Kuwait with only the idea of opening her own business in her mind. It was not easy, as she is not from a "jeweler" family, unlike most shopkeepers in the market who inherited the profession from their ancestors along with a stock of jewelry, diamonds and pearls. On the other hand, she did not have enough capital for such a project.
In 2013, she managed to buy a shop in the famous Mubarakiya Gold Market, but the available capital for the project was zero, just a pencil and papers placed on top of a table. Customers entered the shop asking for what she sells and she answered telling tell them that she can design the shape they desire of jewelry.
Over time, Sura discovered her love for pearls which is included in all of her designs. This prompted her to travel to Bahrain and learn from a trader the profession of pearl hunting, known in Arabic as "Tawasha"; buying pearls from fishermen after collecting them. This took place before enriching her knowledge with pearl study certificates from the United States and Belgium.
Now she says about herself that there is no pearl necklace in the gold market that she has not seen, and that she is sometimes embarrassed when an old trader comes to her to benefit from her experiences, while she has not yet reached the age of forty.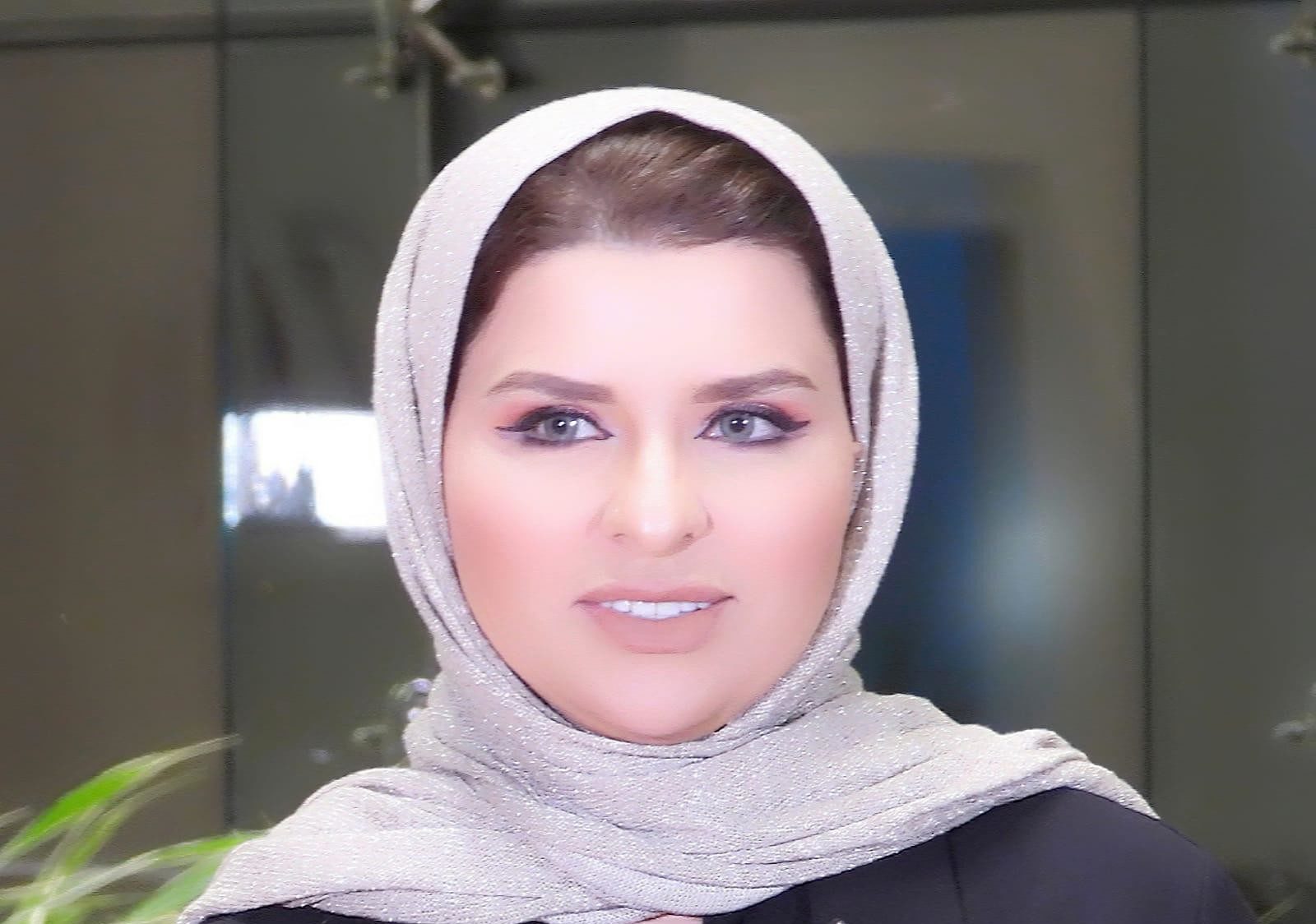 Lulwa Alwazzan
She chose jewelry design at a very young age but at the age of sixteen she realized that she wanted to specialize in this field, so her passion turned into a career.
"I get my inspiration from everything and everywhere that would give me the creative idea from which I devise the design of the piece just as a painting," says designer Lulwa.
She continues, "I start my day by meeting the team manager to check the previous day's orders and make sure that the day's work is smooth, then I join meetings, whether in person or virtual, after that I manage customer orders and meet with them myself".
She says "My favourite designers in the Middle East include Elie Saab, Zuhair Murad and Rami Al Ali, while at the international level my favourite designers are Zach Posen and Ralph & Russo".
Her interest in jewellery design stemmed from her interest in fashion.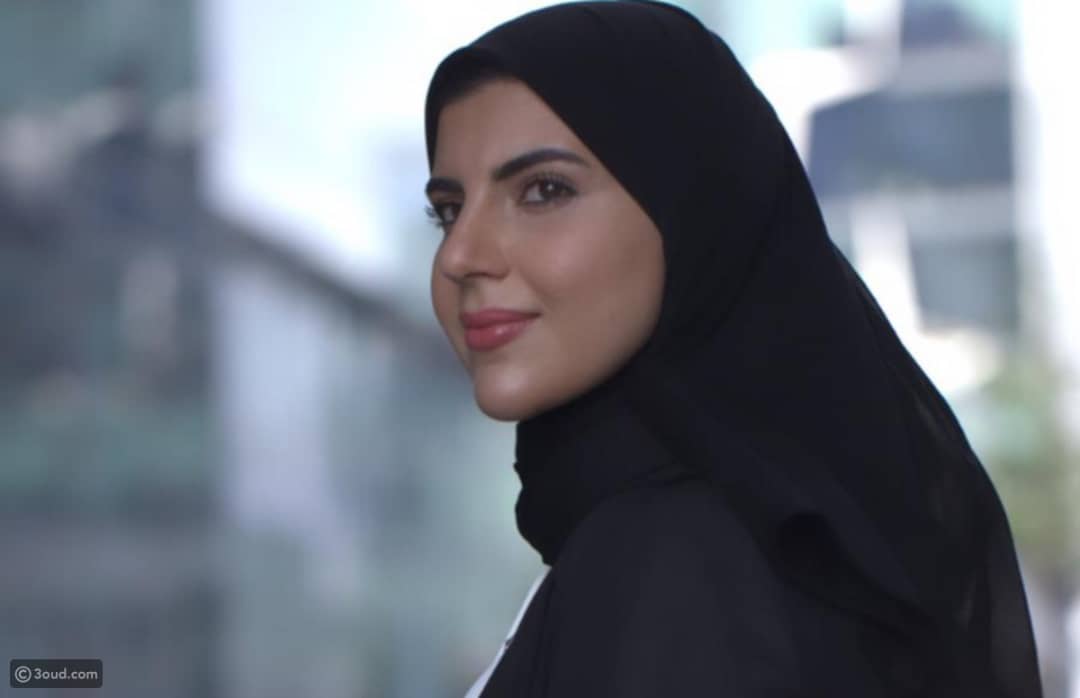 May Al-Qassar
A Kuwaiti designer who loves art and photography. She entered the world of jewelry in 2007 making special designs for family and close friends only. In 2010 she founded May Jewelry with the aim of highlighting the beauty of the Arabic language through her outstanding designs.
Most of her designs are based on Arabic printing and drafting inspired by Arabic letters, as May is keen in her designs to highlight the beauty of Arabic calligraphy and promote the idea of organizing stacked jewelry.
May Al-Qassar entered the world of jewelry after her mother's support encouraged her to draw her first design during their vacation in Sri Lanka. May grew this talent and became one of the most important Gulf designers today.
May Jewelry is distinguished by emeralds and diamonds, as she has been also using precious stones in her designs over the past years in order to give women a royal look.
May believes that the beauty of jewelry designs lies in their simplicity because in her opinion, the beauty of the piece comes from the person who wears it. The more it is worn, the more beautiful it gets.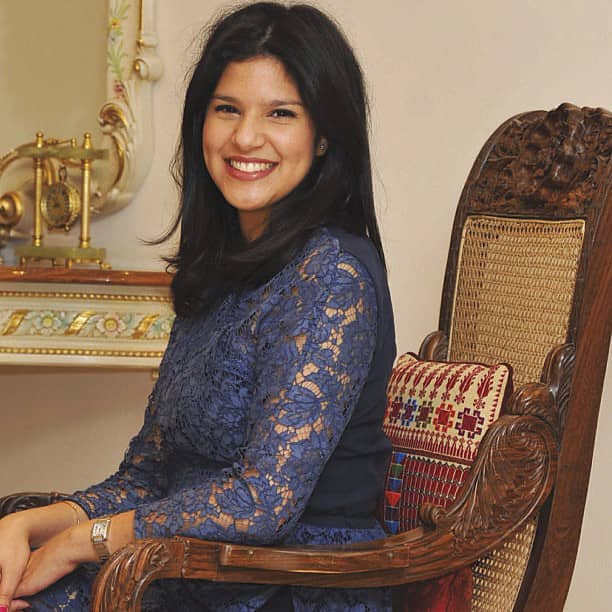 Abrar Al-Ibrahim
Thhaba Jewelry was founded in Kuwait in 2011 by the architect and artist Abrar Al-Ibrahim, who inspired the brand's name by her love of art, gold and her homeland Kuwait, along with the influence of engineering, literature, nature and travel over her. Thhaba is considered as the conclusion of a journey of discovery and exploration in the world of precious stones and metals.
She produces her designs in limited quantities in order to raise the value of unique gemstones and unusual diamonds, which indicates a sense of strength, boldness and adventure, Thhaba is characterized by the individual designs of its customers, as designs reflect the customers' personalities and express their uniqueness. Each piece of jewelry tells a story of design that is worth to be celebrated.
"Almost all of my designs contain diamonds, since I see that it is a distinctive and wonderful stone. I try to use distinctive unconventional white and round diamonds. I also work on using different cuts for diamonds such as luxurious cuts, beads, rough and flat paper, and I use as well colored diamonds from black and blue to brown and yellow," says Abrar.