Omani label Atelier Zuhra stages show at London Fashion Week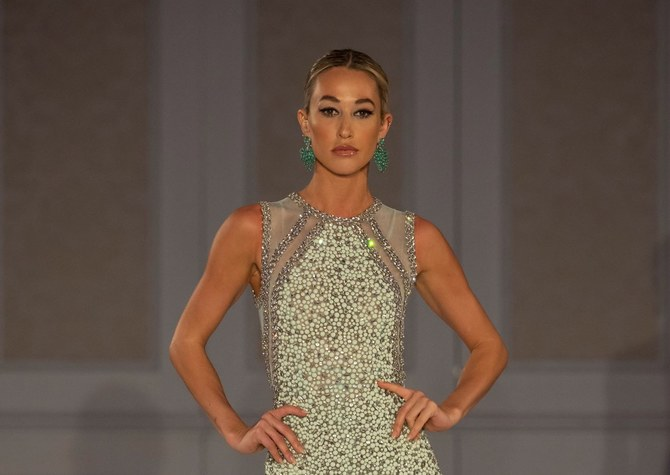 Dina Fayez
Omani label Atelier Zuhra showcased its latest collection at London Fashion Week on Saturday — just weeks after the brand dressed US superstar Beyonce for her performance in Dubai.  
Designer Rayan Al-Sulaimani treated guests to a runway full of glittering evening gowns with a heavy dose of drama in the form of voluminous shoulders, heavily feathered looks and floor-grazing capes.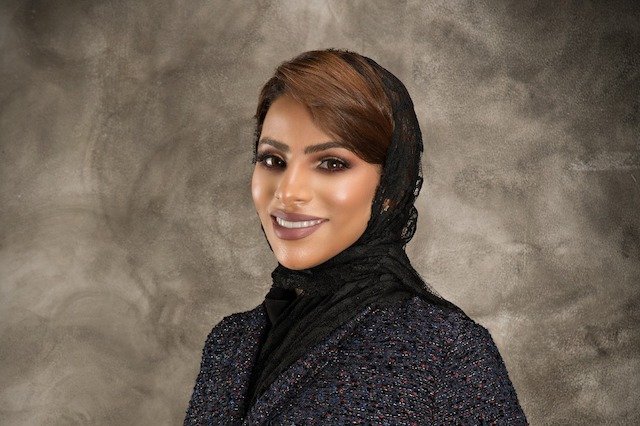 The collection was marked by the liberal use of crystals, heavy pearl work, beading, feathers and decadent fabrics, all of which mirrored the sumptuous chandelier-filled hall where the runway presentation took place.
Lilac gowns jostled for attention next to their similarly toned-down nude-colored counterparts, with the odd jet-black gown thrown in for an element of surprise. Pastel shades won out on the runway, although an electric yellow number did turn heads among the well-heeled crowd.
Atelier Zuhra CEO and head designer Al-Sulaimani's mother Mouza Al-Awfi founded the couture house in Dubai in 2015.
"My ambition for the future is for the brand to be well recognized internationally. Over the next five years I hope to have Atelier Zuhra established in Europe – either in London or Paris," Al-Sulaimani previously said, proving she has stayed true to her plan.
Besides Beyonce's show-stopping canary yellow look, which the singer showed off on stage at her recent concert at Dubai's Atlantis The Royal hotel, the Omani label has also dressed a number of international celebrities. US socialite Paris Hilton, US singer Nicole Scherzinger, British supermodel Naomi Campbell and Saudi star Dalia Mubarak, who recently signed with US record label Warner Recorded Music, have all been spotted in the brand's creations.
Atelier Zuhra was one of a handful of regional designers to showcase a collection at London Fashion Week.