Foreign investment in Saudi Arabia reaches 286 billion.. with growth projections in the construction sector 2023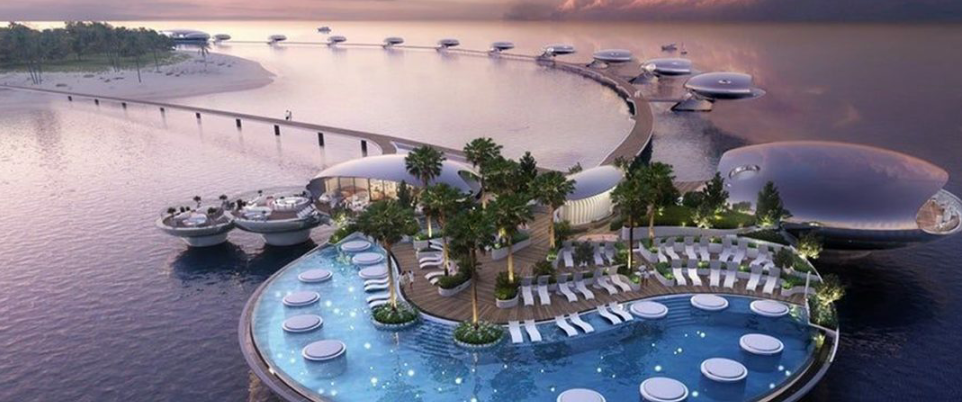 With an abundance of natural resources and a strategic location at the crossroads of three continents, the Kingdom of Saudi Arabia is a one-of-a-kind investment destination, offering investors numerous opportunities to expand their businesses and launch new projects.
A high proportion of foreign investments
Non-founding foreigners' investments in the Saudi market rose at the end of February to 10.45% of the total market, with their ownership below Aramco amounting to SAR 286.52 billion. Gulf investors' ownership also rose to SAR 48.5 billion to 1.77% of the total market value of shares listed without Aramco.
The proportion of founding foreign owners without Aramco also accounted for about 1.58% of the total ownership of foreigners in the market, equivalent to SAR 43.3 billion.
Ownership of non-founding foreign investors represents "swap agreements, eligible investors and resident investors", but not strategic quotas for founders.
Saudi Arabia's JADWA expects huge construction activity in 2023.
A report by Jadwa Financial Investment Company in Saudi Arabia revealed that Saudi Arabia's construction sector will gain momentum in 2023 as a result of 'Giga projects' launched within the Gulf Kingdom's' Vision 2030′ economic diversification scheme.
According to a report of Jadwa Investment, The construction sector in the world's largest oil exporter swelled by around 4.6 per cent in 2022 and is projected to grow by nearly 4.7 per cent in 2023
It also reported that the rebound from around 1.3 % in 2021 came as a result of a sizeable 78 billion Saudi riyals ($20.8 billion) worth of construction projects being executed in Saudi Arabia during 2022, with various sites around giga-projects also going forward.
For 2023 and beyond, growth in the construction sector will be mainly supported by the progress in giga-projects spearheaded by the Public Investment Fund. All those projects saw varying rates of progress during 2022," it said.
It added that key projects include Neom City, Red Sea Development, the ROSHN initiative to build houses for citizens, and Qidiya and Diriya entertainment and cultural projects in the capital Riyadh.
It said the sector would also benefit from the rise in government capital expenditure to SAR 157 billion ($41.8 billion) in 2023 from SAR 150 billion ($40 billion) in 2022.