Celebrate and Elevate Your Iftar Celebration with Halal-Certified, Zero-ABV French Bloom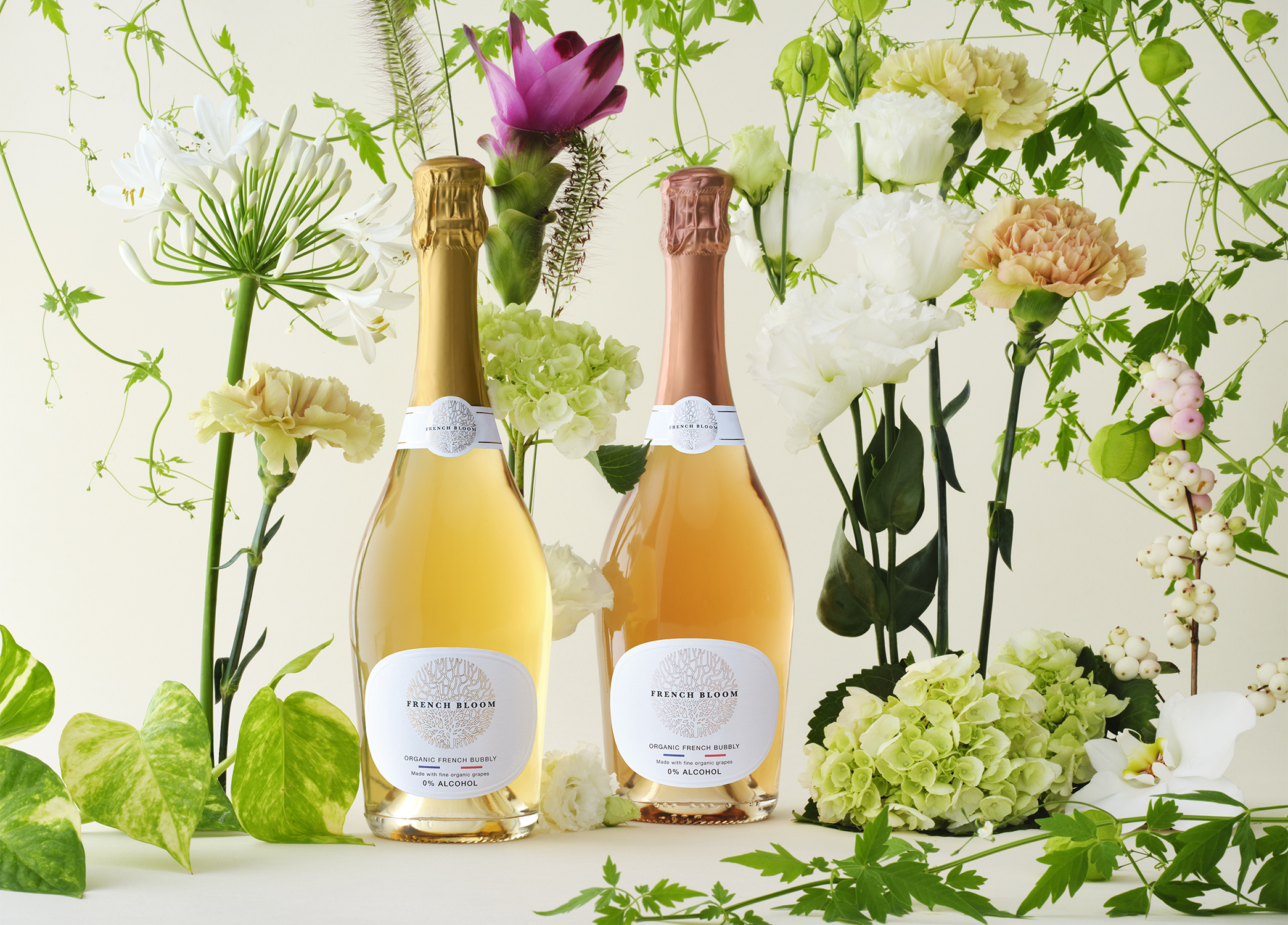 This Holy Month, break your fast in the most stylish way as you quench your thirst and indulge in all the Ramadan festivities with French Bloom. Launched in the UAE at the end of 2022, French Bloom has quickly managed to create a new category and position itself as a market leader in the super premium 0.0% alcohol, vegan, and halal-certified sparkling categories.
With Ramadan being the time to gather and rejoice in all the wonderful Arabic and Levantine cuisines, French Bloom becomes the ultimate accompaniment to all the gatherings as it elevates the experience and makes everyone feel included.
Made from a unique blend of organic wines from France, French Bloom's collection of French Bubbly have gone through a manual dealcoholizing process to keep the integrity of flavours while remaining completely organic, resulting in a 0.0% alcohol content drink. Other natural and organic ingredients, such as lemon juice, are added to ensure its aromatic balance and length, which results in an elegant and tasteful alcohol-free French sparkling, with an elevated flavour architecture.
French Bloom Le Blanc, a zero-proof French Bubbly has an elegant pale-gold color, begins with a mineral freshness and Chardonnay pear aromas, tropical notes are followed by an evolution of granny smith apple, slightly spicy citrus fruits and white flowers. Le Blanc is the perfect drink to pair with delightful Ramadan sweets such as Dates, Kunafa, Umm Ali, or Basboosa.
French Bloom Le Rosé, a zero-proof French sparkling begins with rose petals and cherry aromas, followed by a well-balanced acidity and delicate notes of white peach and wild berries. Le Rosé would pair well with savoury Iftar favourites such as Lentil Soup, Samosa, Fatayer, Falafel, and Kibbeh.
For a healthy and delightful tonic this Ramadan, French Bloom's Golden Kick mocktail with 20ml of ginger juice, 3 drops of turmeric along with French Bloom's Le Blanc finished with dried lime makes for the perfect celebratory drink to raise a glass with your loved ones once the sun has set.
Created and bottled in the Southwest of France, French Bloom sparkling wines are not only organic but also vegan and halal certified, with no added sugar and without sulphites or preservatives, making them the ideal drink of choice for those who prefer to be a part of the celebration without sacrificing their well-being. With an aim to revolutionise the culture of gatherings and show that celebration can be both inviting and limitless.
French Bloom is available in Middle East market through Drink Dry, the UAE's first premium Non-Alcoholic Drinks marketplace that is breaking boundaries in the food & beverage industry by championing the zero-alcohol revolution.  French Bloom's quick success is marked by how quickly their collection of zero-proof French Bubbly are listed at the region's most prestigious and elegant establishments including as The Bvlgari Hotel Dubai, St. Regis Abu Dhabi Corniche, St. Regis Business Bay, SLS Hotel Dubai, Boca, and many more.
For more information, please contact: