Breaking Boundaries: How Prince Mohammed bin Salman is Reshaping Saudi Arabia's Economic and Cultural Identity with Vision 2030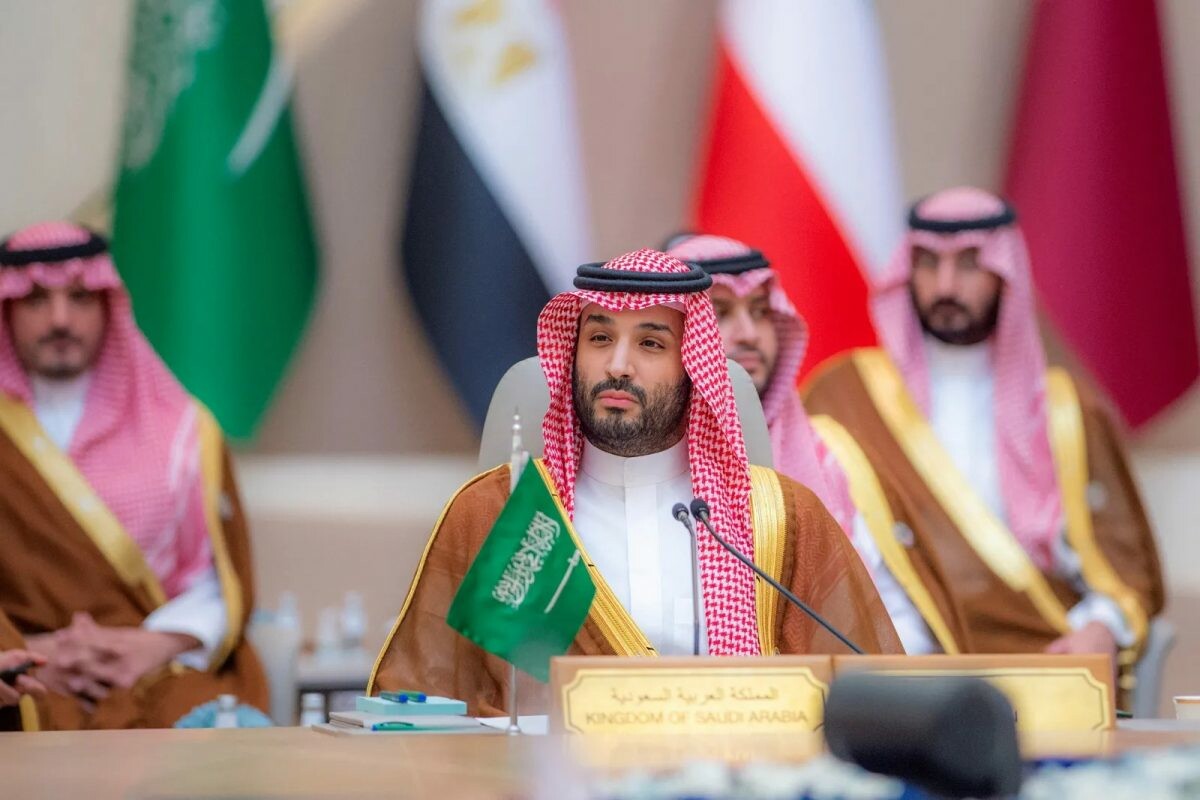 When Saudi Arabia unveiled its ambitious Vision 2030 strategy over seven years ago, it set its sights on becoming a global leader in all facets of development. This driving goal was deeply embedded in the mind of King Salman bin Abdulaziz Al Saud, the Custodian of the Two Holy Mosques, as he sought to lead his country towards a prosperous and pioneering future. Crown Prince Mohammed bin Salman bin Abdulaziz, who chairs the Council of Economic and Development Affairs, has likewise embraced this vision with creative zeal and unshakable conviction in his country's potential for success. The Crown Prince, being the notable ambassador of the Saudi youth, has taken it upon himself to strive for his country's development on a global scale. To achieve this, he has pledged to compete regionally and internationally in various fields such as politics, economics, society, and culture. 
By: Mohsen Hasan
Since its inception, the vision has exceeded all expectations, surprising both domestic and international observers with remarkable accomplishments in the first half of the plan. The Crown Prince's unwavering determination to bring about the necessary transformation has been the driving force behind the reliability and effectiveness of these achievements and their tools. His comprehensive approach portrays Saudi Arabia not just as an oil-rich state, but as a remarkably prospering nation in all crucial sectors, with the resilience to endure unforeseen existential challenges and crises that may arise with or without oil. The Vision 2030 plan, with its strategic pillars, methodology and planning, has set a clear course towards fulfilling the country's goals by implementing success factors that support growth, overcome hurdles and challenges, and continue to reap benefits.
Three key factors that captured the attention of Prince Mohammed bin Salman and fuelled his commitment to success have emerged as pivotal components of the Vision 2030 strategy. These factors represent the bedrock upon which the Prince's influence, decisiveness and change-making abilities have been built, propelling him to achieve successive accomplishments. By giving these factors his undivided attention, the Prince has been able to confidently wield his influence and drive change. These factors have been essential in achieving the vision's objectives, and they are as follows:
* Firstly, there is the Kingdom's spiritual significance and symbolic value in the hearts of more than a billion Muslims across the globe. This value is rooted in its Islamic identity and its status as the Custodian of the two holy mosques, as well as its position as the holiest place on earth. Moreover, its Arab identity places it at the forefront of the Arab world, serving as a focal point for various forums, issues, and events.
* Secondly, the country's massive investment capabilities underpin the stability and effectiveness of Saudi Arabia's Vision 2030 plan. Its substantial investment capabilities place it among the world's top economies, according to the Global Investment Capability Index, ranking 16th globally in 2021. This provides a dependable assurance for optimising resources and propelling national economic prosperity. The country's Public Investment Fund (PIF) is one of the world's largest sovereign wealth funds, boasting over $400 billion in assets and expected to exceed $2 trillion by 2030.
* Thirdly, the country's geographic and strategic location provides an array of advantageous attributes. It serves as a central hub connecting Asia, Africa, and Europe via its proximity to major waterways, making it a vital centre for trade and investment in the Middle East. It is also a crucial source of infrastructure for international trade and transportation sectors by land, sea, and air. Furthermore, it contributes significantly to facilitating mutual trade with emerging markets in South Asia and Africa.
With the motivating factors and pillars in place, Vision 2030 was launched seven years ago on April 25, 2016. As we reflect on the progress towards this vision, questions arise, such as what has been accomplished and what remains to be done. What are the ramifications and trends of the short- and long-term effects on the Saudi economy? To what extent have the results brought out Prince Mohammed bin Salman's unique qualities as a regional, Arab, and global statesman?
As we seek to answer these and other questions, it's evident that the Kingdom of Saudi Arabia is undergoing radical and exceptional changes in its overall direction, position, and capacities towards the past, present, and future. The positive outcomes of the three main pillars of the Saudi Vision 2030, which are a vibrant society, a thriving economy, and an ambitious homeland, have been instrumental in driving this transformation. While it may be challenging to fully grasp this vision's positive aspects and achievements, we will endeavour to highlight the most significant features, changes, and exceptional transformations that have transformed the Kingdom and positioned it to embrace a bright present and anticipate a promising future.
Economic liberalization
For years, the Saudi economy has suffered the overwhelming dominance of oil revenues over its components and sources. The spectre of dwindling oil reserves and their eventual depletion loomed large, posing a threat to multiple levels in the country. Hence, one of the primary objectives of Vision 2030 was to liberate the Saudi economy from the shackles of oil revenues. The Kingdom has taken remarkable and exceptional strides towards this goal through the pillar of a thriving economy. The contribution of non-oil revenues to the total economic revenues has surged from around 27% in 2015 to nearly 43% in 2021, with an average annual increase of 18%. In the same year, non-oil exports grew by 37% compared to 2020, valuing around 275 billion riyals. Meanwhile, re-export operations also witnessed parallel growth of 23%, with a value exceeding 40 billion riyals. To sustain this trajectory, the localisation of national industries across all sectors was encouraged to reach a 50% non-oil export share of total non-oil GDP by 2030. In 2019, the Kingdom issued the "Local Content and Small and Medium Enterprises (SMEs) Purchasing Preference Regulations" for over 319 items, resulting in over 1,100 local enterprises participating in the "Made in Saudi Arabia" campaign, with over 4,500 products manufactured. Moreover, the Saudi Exports Development Authority launched more than 200 projects in more than 70 countries as part of its strategy to export Saudi products to the world. In 2021, non-oil activities recorded a positive growth of 6.1% compared to 2020.
 Diverse Resources
The Kingdom of Saudi Arabia actively pursues economic diversification in all sectors by investing in its numerous resources. To that end, the country has developed the Mining Investment System, which has resulted in the issuance of approximately 580 quarry licenses and 165 mining exploration licenses in 2021 alone. The Oil and Gas Technology Localization and Transfer initiative has increased the local content share in this sector's productivity to 60%. By the end of 2021, the number of enterprises engaged in development, investment assistance, and technology transfer in the military industries sector will have climbed to more than 140.
The National Strategy for Transport and Logistics Services intends to transform the Kingdom into a worldwide logistics hub, boosting the sector's GDP contribution from 6% to 10%. The creation of the Middle East's largest logistics area at Jeddah Islamic Port, with investments of 500 million Saudi riyals from Maersk and an additional 370 million riyals for the construction of grain silos at Jazan and Ras Al-Khair ports, demonstrate the Kingdom's commitment.
The maritime transport sector in the Kingdom has advanced significantly, with three Saudi ports ranking among the top 100 in the world and a score of 70,097 points in the Maritime Navigation Network Connectivity Index, indicating regional leadership.
Private Partnership
Saudi Arabia's ambitious Vision 2030 acknowledges the private sector's critical role in accelerating advancement. As a result, the government has achieved substantial progress in attracting and supporting partnerships with small, medium, and micro firms in order to increase their contribution to GDP. For example, the Agricultural Development Fund has allocated a generous SAR 3.7 billion to fund private-sector projects that improve the country's food security. Furthermore, in 2021, the government invested SAR 2.055 billion in Saudi start-ups, with a particular emphasis on financial technology and e-commerce. The Saudi Exports and Imports Bank has also increased its support by offering SAR 10 billion in loans to enterprises exporting Saudi domestic products to over 50 countries worldwide. The government has established the Cultural Development Fund and the Small and Medium Enterprises Bank, which have exceeded 660,000 by the end of 2021. These initiatives have fostered an ideal environment for entrepreneurship, leading Saudi Arabia to be ranked first globally in responding to the COVID-19 pandemic among entrepreneurs and rising to seventh place in the entrepreneurship status index. The country has also witnessed significant advancements in financial technology tools, with 18 fintech start-ups that had emerged by the end of 2021. In addition, two local digital banks have been authorised. To support large companies, the Partner Programme was launched, pouring an astonishing SAR 5 trillion into the economy to boost their contribution to GDP to 65%. This ambitious initiative has allocated resources to seventeen varied industries, supporting the national economy and enhancing its competitiveness.
High-return investment
To fulfil the ambitious economic objectives of Saudi Arabia's Vision 2030, the country recognised the need to prioritise and streamline both domestic and foreign investment activities. As such, the Saudi government has paid close attention to the investment sector, unlocking untapped resources and sectors and making them available to both local and foreign investors. Prince Mohammed bin Salman's national investment policy has played a critical role in facilitating investment practices and licensing procedures for individuals and businesses. With three simple steps, any investor can now obtain investment licenses from within or outside the Kingdom, marking a significant milestone for the country's investment landscape.
In 2021, the Ministry of Investment issued around 4,440 licenses, marking a 250% increase in the issuance of such licenses compared to prior years. These promising figures have been made possible by the Ministry's efforts to provide streamlined and efficient investment procedures, which have been well-received by both local and foreign investors. As a result, the real value of foreign investment in Saudi Arabia increased to an all-time high of $13.8 billion in the second quarter of 2021. This is a revenue gain of 607.3% and an annual increase of 1573.9%.
What is particularly impressive is that foreign investment flows have exceeded initial projections, reaching SAR 70 billion, or 2.3% of national revenue, compared to the anticipated SAR 42 billion, or 1.5% of GDP. These figures demonstrate the efficiency of the national investment plan in achieving the Vision 2030 objectives, which aim to position Saudi Arabia as the 15th largest economy in the world with a GDP of SAR 6.4 trillion.
In conclusion, thanks to the government's dedication to improving investment procedures and attracting both domestic and foreign investors, Saudi Arabia's investment landscape has seen substantial expansion and development in recent years. These efforts have produced tremendous results, establishing the country as an appealing investment location and helping achieve Vision 2030's lofty goals.
Care and Services
Within the "Vibrant Society" pillar, the social care and public services sectors in the Kingdom of Saudi Arabia have seen substantial qualitative changes. These changes addressed numerous shortcomings and answered a slew of challenges, resulting in lower waste and depletion indications as well as increased protection and preventative measures.
In the housing sector, Saudi citizens' percentage of homeownership has increased from 47% to 60% within the first five years of the 2030 strategy. The waiting time for Saudi citizens to get housing assistance has been reduced from 15 years to immediate support and entitlement with no delay. In the healthcare sector, there has been a significant increase in specialised medical consultations offered within four weeks, from 50% before the launch of the strategy to 80% by 2020. The proportion of emergency healthcare services delivered within four hours has likewise grown from 36% to 87%.
In addition, the rate of road fatalities per 100,000 people has dropped from 28.8 to 13.5. The good impact of these upgrades and services on the Saudi community is shown in an increase in the percentage of citizens participating in weekly sporting activities from 13% to 19%. The number of entertainment venues in the Kingdom has also expanded dramatically, from 154 to 277. In addition, the number of Saudi national heritage sites open to the public has grown from 241 to 354. These advancements have boosted the happiness index among inhabitants, with the Kingdom moving up from 37th to 21st place in the World Happiness Report.
The social care system has also prioritised human capital development through the "Human Capacity Development" programme. The program's goals are to create a robust and flexible educational structure for everyone, to educate a workforce for the local and global labour markets, and to give long-term learning possibilities.
Sustainable Environment:
Saudi Arabia's ambitious 2030 vision has been aligned with global efforts to preserve and sustain the environment. The vision's planners and implementers have effectively adapted global sustainability goals to serve the Saudi environment, economy, investment, and tourism while revitalising the land's and people's rich legacy and traditions.
To safeguard the country's flora and fauna, the Kingdom has established seven royal reserves, occupying over 13% of its land area. In addition, five specialised environmental sustainability centres, including the National Waste Management Centre and the National Environmental Compliance Monitoring Centre, have been established. The formation of the Saudi Environmental Fund has also contributed to the Kingdom's environmental sector's financial viability.
Saudi Arabia has achieved considerable gains in lowering damaging carbon dioxide emissions by 28 million tonnes per year and growing green areas by 37 million square metres through a variety of environmental measures. This has not only contributed to the Kingdom's standing as the world's leading producer of desalinated water, generating 5.9 million cubic metres per day in 2020 but has also helped to offset the economic losses caused by sandstorms, which surpassed 12 billion dollars in the Middle East region.
Thanks to 513 stations measuring rainfall rates and monitoring groundwater levels, the Kingdom has enhanced aquaculture production while decreasing agricultural water consumption. The Special Environmental Security Forces have been developed to ensure the monitoring, commitment, and knowledge of sustainable environmental standards.
These programmes have contributed not only to environmental preservation and sustainability but also to the growth of the Kingdom's economy, investment, and tourism sectors. The success of these initiatives is a credit to the 2030 vision's planners and implementers, who have exhibited a thorough awareness of global sustainability goals as well as a strong dedication to servicing Saudi Arabia's unique environment and cultural heritage.
A Border Crossing Card:
The visionary aspirations of Crown Prince Mohammed, bin Salman, resonate in the creative expressions and innovative contributions of Vision 2030. The Ministry of Culture was founded in 2018 in an effort to exhibit the Kingdom of Saudi Arabia's rich cultural and heritage identity. Since then, it has given rise to more than ten distinct cultural entities, each with the goal of increasing the cultural sector's contribution to economic growth. The Museum Authority, the Visual Arts Authority, the Film Authority, the Theatre and Performing Arts Authority, the Heritage Authority, the Literature and Publishing Authority, and the Translation Authority are among these organisations.
Through this concerted effort, the Kingdom has evolved as a cultural powerhouse, committed to preserving and celebrating its rich heritage while embracing the diverse expressions of creativity from different cultures and peoples. Among the Ministry's accomplishments is the accession of six sites to UNESCO's list of cultural landmarks, the most recent being the Ḥimā Cultural Area near Najran. In Al-Ula Province, over 30,000 archaeological sites have been thoroughly catalogued, and the number of national heritage sites open to visitors has climbed from 400 in 2016 to 1,000 by 2020.
The cultural sector's contribution to economic growth has been significant, with Al-Diriyah being named Arab Culture Capital for 2030, and a strategy for developing the music sector launched in late 2021 aimed at raising its contribution to GDP to 1% and providing over 60,000 job opportunities. Arabic calligraphy has been added to UNESCO's Representative List of intangible cultural heritage, and more than 30 historic mosques have been restored. The Grand Mosque in Mecca has seen the creation of The Holy Quran Exhibition within its third expansion, and five Saudi heritage games (Umm Tis'ah, Al-Danah, Azeem Lahha, Shad Al-Habl, and Al-Khutah) have been added to the sports participation list of the TAFISA World Sport for All Games in its virtual 7th edition. Finally, the Royal Institute of Traditional Arts' founding demonstrates the Kingdom's dedication to the preservation and enjoyment of its rich cultural legacy.
The Kingdom of Saudi Arabia has emerged as a cultural beacon as a result of these activities, casting a light on its rich legacy and numerous cultural expressions. These accomplishments are evidence of the collaborative effort and visionary leadership that has resulted in this new period of cultural growth and development.
Deterrent Force
Saudi Arabia's ambitious Vision 2030 initiative is driving the Kingdom's military independence and global deterrence efforts to unprecedented heights. As part of this vision, Saudi Arabia is systematically enhancing its local industries, particularly its defence sectors. This includes the recent establishment of the Defence Development Authority, the restructuring of the Ministry of Defence, and the creation of the Saudi Arabian Military Industries (SAMI).
Saudi Arabia is heavily investing in high-quality military sectors such as defence electronics, guided missiles, weaponry, Unmanned Aerial Vehicles (UAVs), and cyber warfare technology, with the goal of reaching 50% localisation by 2030 and beyond. The Kingdom also prioritises developing human competencies in maintenance and repair, producing over 70,000 direct and indirect job opportunities.
The International Defence Exhibition and Conference (IDEX 2021) highlighted the Kingdom's significant achievements in the military manufacturing sector. According to the Saudi Arabian Military Industries General Authority, contracts and licences for military production issued to more than 90 businesses have contributed more than SAR 7 billion to the national economy.
The localisation of military industry in the Kingdom is projected to serve as the foundation for Riyadh's future military independence while also increasing the economy and decreasing unemployment. These measures showcase Saudi Arabia's continuous commitment to improving its military capabilities and meeting its high-level goals. Thanks to its dedicated and strategic approach, Saudi Arabia is poised to become a key player in the global military sector.
The Future of Vision 2030
Saudi Arabia's Vision 2030 is making significant advancements towards attaining its broad economic, social, and strategic objectives. Thanks to a strong commitment to economic diversification and social empowerment, the Kingdom is well-suited to become a key player in the global economy.
The non-oil economy has contributed more than 58%, with revenues rising from SAR 166 billion in 2015 to about SAR 370 billion in 2020, a 220% increase. The participation of marginalised social groups, such as working women, has increased significantly, with their workforce participation exceeding the targeted 30% and rising over 35%.
The Saudi tourism industry has seen a spectacular recovery, attracting over 7 million tourists and visitors, a 50% rise over prior years. Tourists may now receive electronic tourist visas in minutes, and the entertainment industry has generated over 1,300 businesses and tens of thousands of jobs.
The Saudi stock market has also made major progress, joining the MSCI Emerging Markets Index and a comparable Standard & Poor's Dow Jones index, drawing international investments and nearly tripling the value of foreign-owned stocks. In addition, the Kingdom has received good rankings in the Minority Investor Protection Index and the Global Competitiveness Report.
Overall, Saudi Arabia's Vision 2030 initiative is positioning the Kingdom among major liberated and open economies, with a strong commitment to economic diversification, social empowerment, and global competitiveness.
The Man of Transformation
Prince Mohammed bin Salman has emerged as a qualified statesman who understands the demands and challenges of the modern day. His personal desire, clear vision, and suitable tools have enabled him to lead significant beneficial transformations in the path and direction of the Kingdom. Because of Prince Mohammed bin Salman's unique political dynamic, the Kingdom's diplomatic ties with key states across the world have undergone substantial and unprecedented transformations. The establishment of building, development, and safeguarding of accomplishments while avoiding pitfalls and remedying shortcomings provides a testament to his strong desire to elevate his nation to a place and status befitting among nations and peoples. It is an outstanding accomplishment and a credit to his leadership.
Prince Mohammed bin Salman is a true visionary, leading the charge towards a prosperous future for the Kingdom of Saudi Arabia. With his bold and rebellious personality, he has broken free from tradition and convention and refused to settle for the bare minimum of ambition and desire for change. As a result, he has reaped remarkable successes in the implementation of Vision 2030, not only in terms of economic growth but also in the realm of politics and sovereignty. His efforts have led to a gradual shift away from an oil-dependent economy towards a diverse and liberated one that attracts power and resilience by seizing the available opportunities in both local and global markets. Despite facing malicious political pressures and misleading media assessments, Prince Mohammed bin Salman remains undeterred in his pursuit of progress and prosperity for his people. This would not have been possible without Prince Mohammed bin Salman's accomplishment in breaking the stereotyped image of the Kingdom in the eyes of the world, which many with a narrow mentality and judgement had reduced to "desert and camels".
The Kingdom is now taking the world by surprise, with a vibrant and active presence in all regional and global issues. Its cultural, artistic, and sports scene is flourishing, and tourism is thriving with a unique heritage to showcase. The Kingdom's emphasis on a clean and green environment, as well as resilient infrastructure, demonstrates its forward-thinking attitude. Moreover, the Kingdom has established a financial, investment, and commercial landscape that is open to the world's wealthiest and most affluent individuals and businesses, fostering constructive economic partnerships for mutual benefit. All of this owes a debt to the solid leadership personality behind achieving the desired change, which extends to the people of Saudi Arabia and to every Arab and Islamic corner of the globe.
Vision 2030 is not just a watershed moment for the Kingdom of Saudi Arabia but also a historic turning point for the Arab and Islamic worlds. The economic, social, and living prosperity of the Kingdom is poised to extend throughout the area, ushering in a new period of growth and advancement. This complete transformation has the potential to catapult the region to new heights, with the Kingdom of Saudi Arabia leading the way to a brighter future for all.