Saudi Arabia climbs 7 places on World Competitiveness Index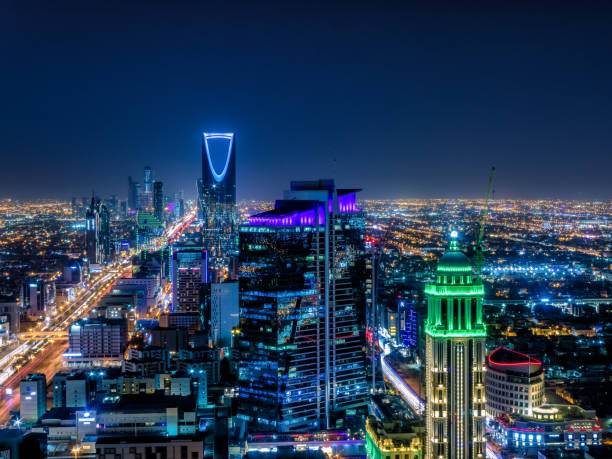 The ongoing economic reforms in Saudi Arabia have elevated its ranking to 17th position in the World Competitiveness Index 2023, placing it much higher than its G20 peers.
The Kingdom jumped seven places from No. 24 in 2022, according to the Switzerland-based International Institute for Management Development. It was ranked No. 32 in 2021.
Supported by Vision 2030, Saudi Arabia's ascent was driven by significant progress in economic performance, government efficiency and business environment.
The progress helped the Kingdom surpass its G20 peers, including South Korea, France and India.
The Kingdom also towered over Japan, Italy, Argentina, Indonesia, Brazil and Turkiye.
First published in 1989, the index is based on 336 criteria selected after comprehensive research, according to its website.
The annual report is considered a reference point for the competitiveness of countries. It analyzes and ranks countries based on their ability to manage their competencies to create long-term value.
Denmark was ranked No. 1 this year, followed by Ireland, which climbed nine places to become No.2. Switzerland held the third position.
Singapore clinched the fourth spot, while the Netherlands, China and Hong Kong were placed fifth, sixth and seventh, respectively.
"Navigating today's unpredictable environment requires agility and adaptability. Countries that excel are building resilient economies, such as Ireland, Iceland and Bahrain," said Christos Cabolis, chief economist at the IIMD's World Competitiveness Center.
He said the governments of these countries could also adapt policies based on current economic conditions in a timely fashion.
"The UAE, Saudi Arabia, Qatar and Singapore are also key examples of this," added Cabolis.
The index ranked Sweden at No. 8, followed by the US and the UAE, which claimed ninth and 10th ranks, respectively.
"An increasing number of countries are pursuing their interests. We are seeing winners and losers in a context where multiple crises overlap, and the world is increasingly divided between protectionist and open-trade economies," said Arturo Bris, director of the WCC.
Qatar climbed six places in the Middle East to grab the 12th spot, while Bahrain rose five to the 25th rank.
Earlier this month, the International Monetary Fund said Saudi Arabia is the fastest-growing economy among the G20 nations and has made remarkable progress in digitization, regulatory environment and women's empowerment.