UAE investments in space sector surpass Dhs22bn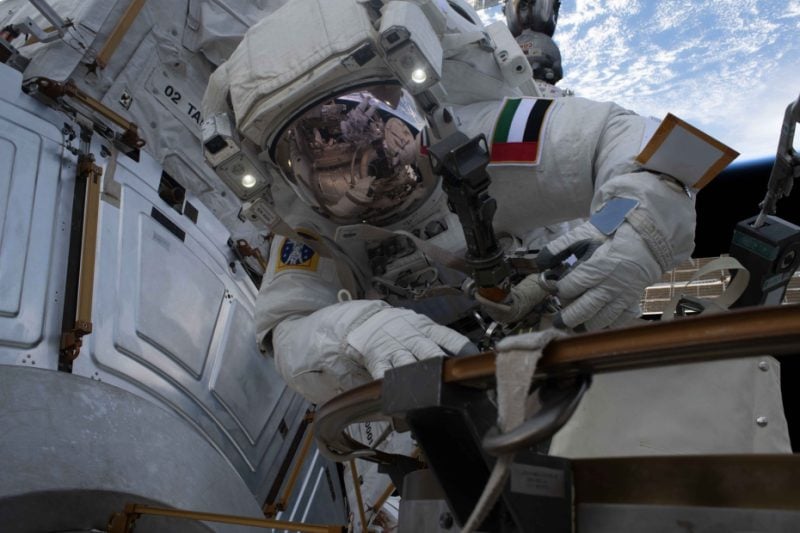 The UAE has achieved continuous accomplishments in the space economy sector, which has enhanced the country's global competitiveness while contributing to the diversification of its economy.
The country's investment in the space sector has already surpassed the Dhs22bn mark, encompassing satellite communications systems, earth and space exploration, data transmission services, satellite broadcasting, and mobile satellite communications, among others.
The space economy is a pivotal pillar in the country's ambitious journey towards the next fifty years, laying the foundation for a diversified economy bolstering its competitiveness.
The global space sector is expected to soar beyond the trillion-dollar mark by 2040, representing a monumental leap in the new space economy.
The UAE has emerged as a regional hub for space services, events, and specialised educational programmes in the space domain.
The commitment to investing in cutting-edge sciences, advanced technologies, and space technology has propelled commercial spending on the space economy to Dhs10.9bn by the end of 2020, a remarkable increase over the past seven years. International Space Station
The UAE Space Agency said the contractual agreements for space services and applications increased by 40 per cent in 2020.
Space economy drives diversification
The UAE's space economy spans ten sectors, offering significant investment potential, including space mining, space stations, space companies, sustainability and recycling in space, settlements, space tourism, manufacturing and space academies. UAE Space Agency
The country's space economy exhibits promising growth prospects, with 57 companies and space entities currently operating. Public and private sector support for the UAE space programme has exceeded $5.4bn. Sultan AlNeyadi
Meanwhile, UAE astronaut Sultan AlNeyadi along with his Crew-6 crewmates, NASA astronauts Stephen Bowen and Woody Hoburg, and Roscosmos cosmonaut Andrey Fedyaev returned to Earth from the International Space Station (ISS) on Monday after a six-month-long space mission.
AlNeyadi set a historic milestone, which consolidated the UAE's regional and global position as the first Arab country to complete the longest space mission in the history of the Arabs. While in space, the Emirati astronaut conducted pioneering scientific experiments that contributed to serving humanity and the scientific community.
In April, AlNeyadi became the first Arab astronaut to complete a spacewalk mission outside the ISS to carry out several basic tasks such as maintenance, in addition to completing the preparatory series for installing several solar panels on the station. The spacewalk lasted about seven hours.
His success consolidated the UAE's global leadership in the space sector, as the country ranked 10th globally in spacewalking missions outside the ISS.