Making Money from Surveys: The top Earning Websites and Essential Pre-Start Tips!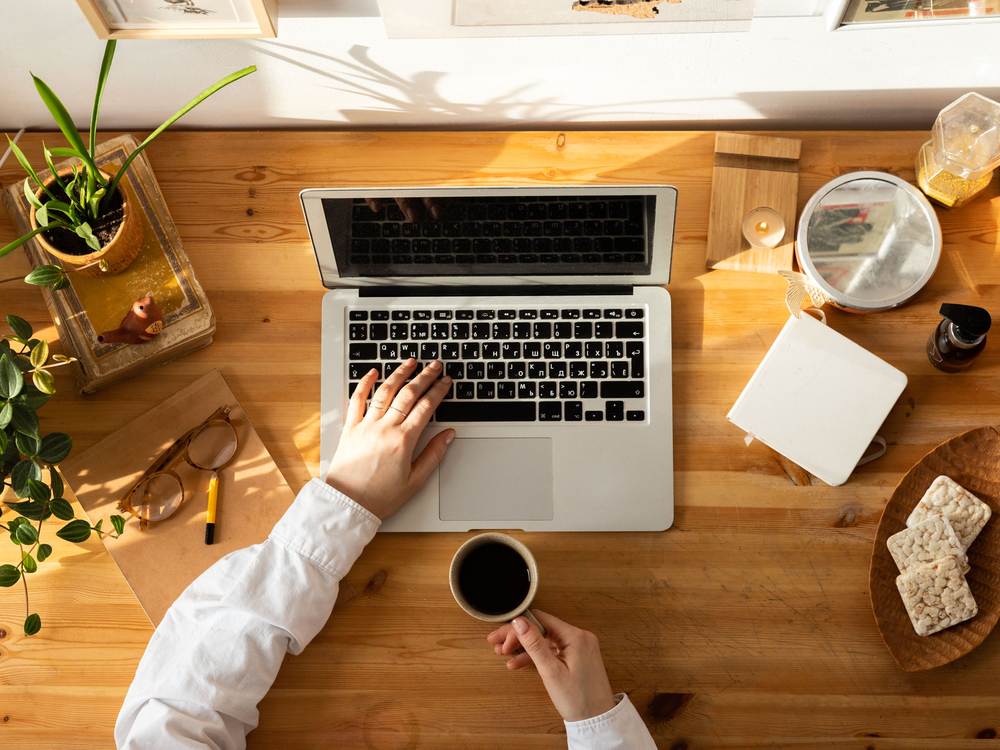 What do clients actually want is a common adage that we frequently hear. Simply ask them for the solution! Surveys are essential for gathering information needed to create winning strategies and maintain satisfied clients and employees. Information that offers businesses a competitive advantage and helps them to remain ahead may be gathered through a well-designed survey approach.
Written by: Auday Hasan
The data may be analysed to find solutions for client retention and employee motivation. Why not ask customers directly instead of guessing, which might be wrong and result in poor company decisions?
What do surveys do?
By posing questions to a group of people, surveys or polls are a way to gather information from them. Various methods, including paper and pencil, internet forms, telephone, and in-person interviews, can be used to conduct surveys.
A survey's primary objective is to gather data that is representative of the population being surveyed so that researchers may draw conclusions and take actionable steps. It's critical to create questions that are unbiased, clear, and concise in order to generate a successful survey.
How about internet surveys?
A series of structured questions that are answered online, typically by filling out a form, make up an online survey. Compared to the conventional approach of acquiring information through one-on-one engagement, it is a less time-consuming and more natural way to communicate with individuals. Given that the information is gathered and kept in a database to be later examined by a subject-matter expert, it is less costly.
Companies provide incentives like e-gift cards, reward points that may be redeemed for products or services, free airline miles, petrol station discounts, etc. as a way to entice consumers to participate in such online research.
Sponsored research studies are a win-win situation for both individuals and businesses. Businesses or organisations make use of the critical information that can only be obtained in a controlled environment by paying study participants.
How do survey websites generate revenue?
Here are a few ways survey websites could bring in income:
Data sales to market research businesses: Research companies pay survey websites to get information from respondents. This data is utilized to find out more about the tastes and actions of consumers.

Providing paid surveys: Survey websites pay consumers to complete questionnaires with modest amounts of money or other incentives. Survey websites make money in this way.

Selling advertising space: Survey websites make money by charging businesses who wish to advertise. This is another method through which survey websites get money from their target audience.
It's legal to make money online through survey websites, nevertheless it's important to understand the restrictions. If you're willing to put in the time and effort, you can earn a little extra money while taking surveys.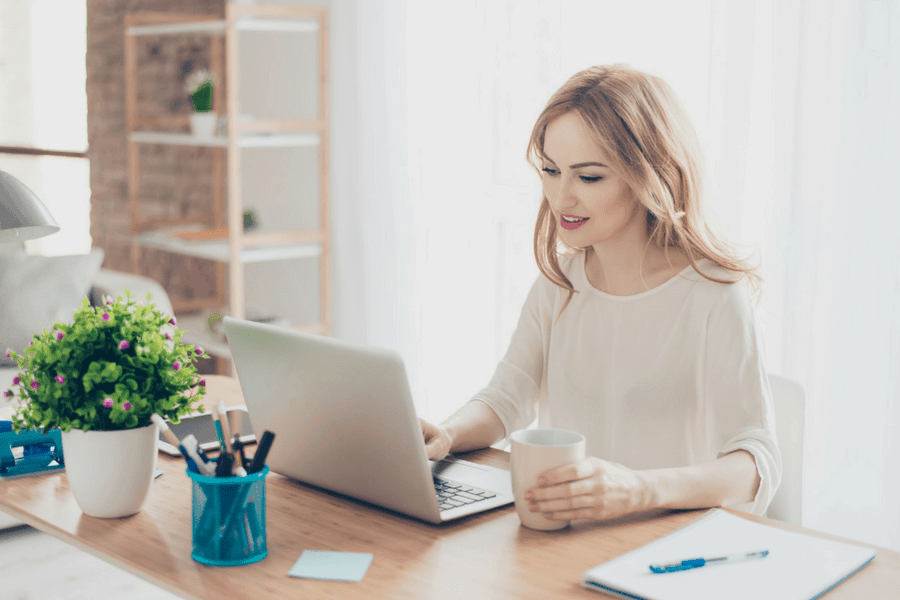 Here are a few pointers for picking a trustworthy survey website:
Review user comments: Seek out survey sites with positive user feedback to get a sense of what other people have thought of the site.

Verify a business' BBB rating: The Better Business Bureau (BBB) is a non-profit organization that assists consumers in resolving disputes with businesses. If there have been any complaints lodged against a business, you may look up their BBB rating.

Check to see whether the website discloses how it earns money; some survey sites are frauds. They will make you a lot of money-related promises but never deliver. Check to see whether the website is open about how they generate revenue and how you will be paid for your time.
Before beginning to make money from survey websites, consider the following advice:
Anyone looking to increase their income can do so by taking paid online surveys, but is it just easy money? Unfortunately, no. However, if you adhere to a few rules, some paid online survey sites might be worthwhile of your time:
Online survey websites should never require payment to access them. Since you are the one who is supposed to receive compensation, if you have to pay to sign up for one of these websites, you are probably the victim of fraud.

Don't depend on income from survey sites: These paid online survey sites are most effective if you enjoy trying to make extra money and don't mind taking a few minutes to complete a survey only to be informed that you don't qualify because you belong to the wrong population group.

Be reasonable with your time commitment: Although it may seem like filling out a survey will only take a few minutes, surveys occasionally last up to 15 or 20 minutes.

Don't count on receiving your money right away: Sometimes, it takes days or weeks to accumulate enough points for a payout.

Don't spend too much time on survey websites: If earning a little extra cash is enjoyable for you, that's great. However, if it feels like work, you should look for other employment that offers better pay.
Here are some of the top online survey websites that can aid in supplemental income generation while keeping these warnings in mind.
Top survey websites:
BrandedSurveys
When you first sign up for the website, you make a profile and provide some personal information. If you don't want companies to know some things about you, don't use any of these sites. The more personal information you provide, the more the company will know about you and the more it can offer surveys that are customised for your preferences or way of life.
Up to 300 points can be earned on average per survey. You can cash out once you have accumulated 500 points, which is equal to $5. 100 points are equal to $1, which you can receive from BrandedSurveys via PayPal or e-gift cards.
Google Opinion Rewards
Google is used everywhere, even in the market for online paid survey sites. After downloading the app, you'll be asked a few questions about yourself, then based on this information you will receive surveys once a week, although it may be somewhat frequent, according to the Google Opinions Rewards website.
The average length of these surveys is just a few minutes. As soon as the survey is available, you'll receive a notification on your phone, and for participating, you'll be eligible to win up to $1 in Google Play or Paypal credit.
Harris Poll Online
One of the oldest businesses out there, and if you sign up to participate in their surveys, you'll get email invitations to take the surveys. You may take part in them if you meet the requirements, which may include your age, gender, and line of work. When you respond to these surveys, you earn "HIpoints," which you can then exchange for e-gift cards to stores like Starbucks or Amazon. Additionally, you can donate your points to a good cause.
InBoxDollars.com
You can exchange your earned points for cash by completing surveys and watching videos. If you don't like taking surveys, it might be challenging to wait until you've earned $30 because that's the minimum amount you can withdraw. Meanwhile, payments are processed every Wednesday, if you reach $30 on Thursday, it might take a week to receive your money. You can get started with a $5 welcome bonus.
LifePoints
You will receive points for completing surveys, which can be exchanged for items like e-gift cards for Starbucks and Amazon, and PayPal. The majority of surveys can be finished in 10 minutes or less.
Survey Junkie
By completing surveys, you can earn money and points. The site's FAQ states, "You won't get rich taking surveys." You can take surveys and earn points if you are 16 or older and live in the United States, Canada, or Australia. Although the website decalres that it depends on factors like where you live, you might be able to cash out once you reach 500 points, which will be worth $10; 100 points are equal to $1.
Swagbucks.com
You can complete surveys on one of the most well-known websites to earn Swagbucks points, which you can exchange for money or e-gift cards. Swagbucks states that while some offers pay from $50 to $250, the majority of members should be able to earn $1 to $5 per day, or $365 to $1,825 per year.
Toluna Influencers
On its website, Toluna Influencers surveys are available. If you are eligible to participate in a survey, it will probably take you between 15 and 20 minutes to finish. You will accrue points, ranging from 15 to 50,000, and have access to a dashboard that you can use to view your point total.
ValuedOpinions
You may be required to take an online survey, participate in a diary study in which you record your habits and behaviours, or even test out products at home. You can exchange the "up to" $7 in credit you receive for each survey for e-gift cards to stores like Amazon, Macy's, and Target.
Websites for user feedback and how to make money from them:
One of the best is User Testing, a platform that aids companies in improving the usability of their websites and aids in removing negative user experiences. It requires testers/users to offer feedback on websites and products and inform businesses of their experiences in order to accomplish this.
You must have an email address connected to a PayPal account in order to register on the website. You must pass a practice test after signing up and completing your profile before you can start earning money. This test will determine how well you understand the English language and how committed you are to adhering to the site's rules and regulations. You will need to wait roughly two weeks after completing this test before the account is confirmed.
A number of tests will become available for you to take if you are approved for the website. When you complete the first test, the remaining tests will no longer be available on the website until you have received feedback on how to complete this test. It takes about a week to complete. If your rating is four stars or higher, the site will start a series of tests, and you will be on the road to making a profit.
The top Arab survey websites are:
YouGov
YouGov is among the top websites that provide online surveys on a variety of topics pertaining to the countries in the Middle East and North Africa, including products, current events, brands, politics, and many others.
The standard survey in this site takes a maximum of 7 minutes, and the longest survey is up to 30 questions. Additionally, there is an assessment and a box for the user to add any comments at the conclusion. Users get an email whenever the site submits a new opinion poll, and the questions get trickier over time.
Rewardingpanel
In the world of surveys, "Rewarding Panel" is one of the well-known websites, drawing tens of thousands of visitors to give their opinions on the various products and services we use every day. Now that you have a subscription, you can influence the market on a variety of subjects.
Create an account on the website's home page, then register by completing the required fields. It asks for information about you and your family. This information gives you the surveys that are best for you.
You can make money or exchange your points for rewards for taking surveys. There are no fees at all, and membership is essentially free. You will receive emails from the website to complete the various surveys.
Mobrog
It is one of the most distinctive Arab paid survey websites because it allows users to sign up for free and invites users to participate in online polls via email. In terms of payment, it collaborates with a number of global businesses.
You must first register to take part in online surveys or to download the iPhone and Android-compatible app. You will be sent invitations to take part in online surveys after completing the profile, either via email or a "Push" application-based invitation. 
You can quickly withdraw your balance using your PayPal account once your account balance reaches the required exchange rate.
The Internet is a huge, open environment. There are many widely used available websites and apps. Making money from surveys is easy and doesn't require any prior knowledge or financial resources. If you know what to choose and where to work, all you need to make a respectable financial return is good Internet, a laptop or mobile device, and a lot of time and patience.