Saudi Arabia and its ruler Mohammed bin Salman are snapping up prize assets across the UK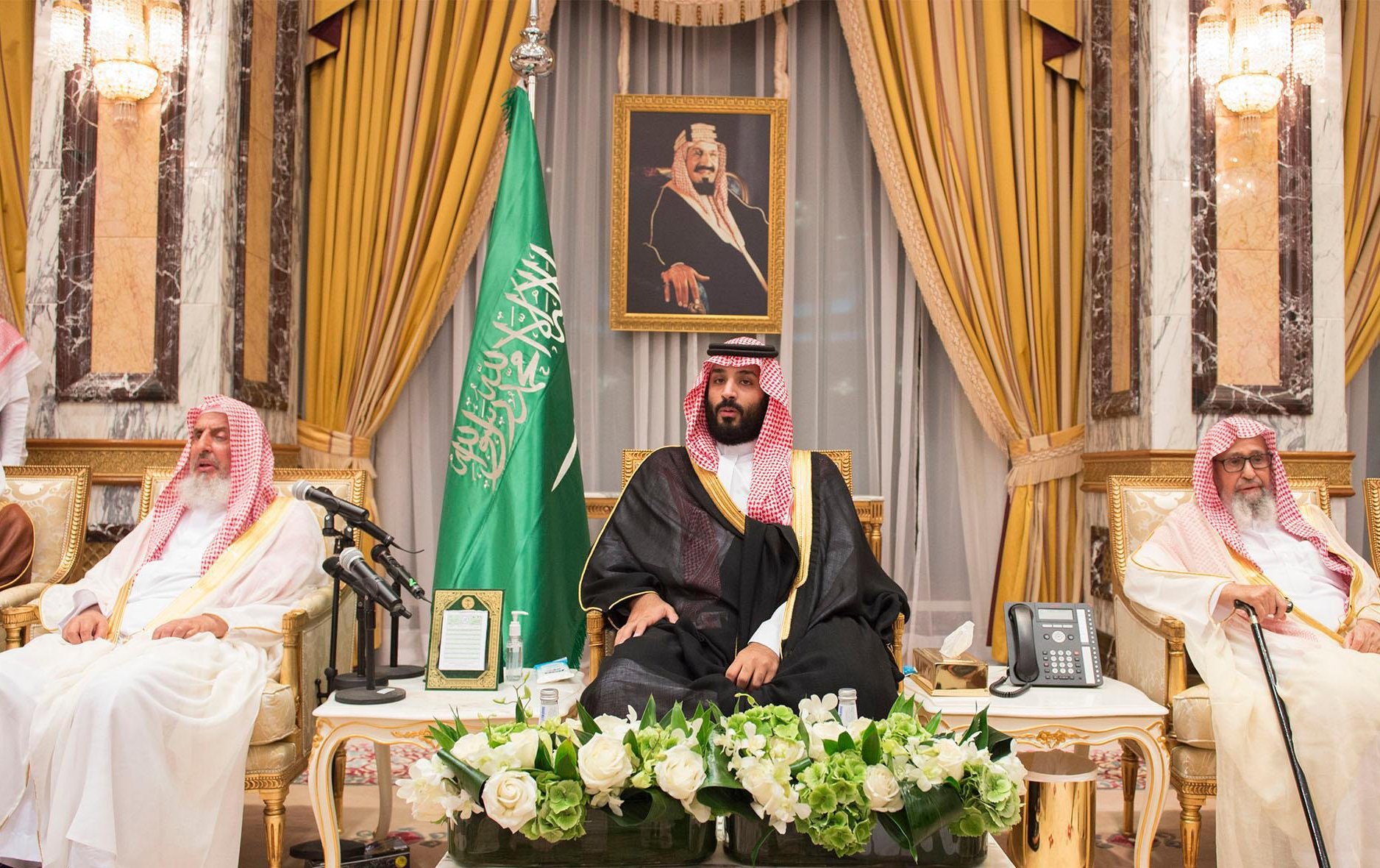 Motorists filling up on Britain's forecourts in recent days could not fail to be aware of how the price of petrol is zipping upwards. Latest data from the RAC shows average fuel prices up by 4.5p a litre.
A Tory Government that has prioritised beating inflation above all else effectively is being held hostage by a collaboration between Saudi Arabia and Russia that has lifted crude oil prices by 30 per cent over the past three months, boosting the financial firepower of Riyadh and Moscow.
The oil price hike represents a large scale transfer of resources from the pockets of Western consumers to Saudi Arabia's vastly ambitious de facto leader Mohammed bin Salman and indirectly to Moscow's war on Ukraine.
Yet in spite of this direct assault on the prosperity of UK citizens, Rishi Sunak is reaching out to MBS. A state visit from the Saudis is on the cards for later this year.
MBS makes no secret of his belief that 'the new Europe will be the Middle East' and the focus of a global renaissance. Using our recycled cash, the Saudi state and its conquering sovereign wealth agency, the Public Investment Fund, is throwing money around as if there is no tomorrow.
In recent months it has sought to transform golf, that most civilised of sports. It has weighed into aircraft leasing, buying up the Standard Chartered aerospace offshoot. It has bought a strategic stake in Spain's Telefonica (owner of Britain's O2 telecoms network) and has splashed the cash on football.
In the last month it has proclaimed its determination to become a leader in liquefied natural gas. It is a country in a hurry and it is not letting Western aversion to fossil fuel get in its way.
Oil-based sovereign wealth funds such as Norway's £1.2 trillion Government Pension Fund and the £819 billion Abu Dhabi Investment Fund have been set up by their governments to create national war chests for the future when the wells dry up.
They focus on safe long-term investments such as overseas government bonds or infrastructure.
The PIF, founded in 1971 and revamped by Mohammed bin Salman in 2015, is a different beast. It is at the cutting edge of the Saudi ruler's plan to transform the nation's culture and economy and to move it into the mid-21st Century. Armed with overflowing oil revenues, he is showing a willingness to put cash into anything that will curry favour overseas and buy him support at home.
The Saudi Pro League, or Roshn Saudi, has attracted big headlines in the European press for the astronomical sums paid to bring the biggest names in soccer such as Brazilian striker Neymar and the Portuguese genius Cristiano Ronaldo to the country. Many have dismissed this as a vanity exercise.
Those party to what is happening have a different view. A senior football executive, who was recently in Riyadh, said that the aim is to create a league as robust as the major European tournaments. Football in Saudi is enormously popular and many among the country's 38 million population want to be engaged.
The PIF has the resources for this transformation and more. Ownership of Newcastle United in England is part of the learning process about TV, streaming, franchising and other commercial opportunities.
In contrast to other wealth funds, the PIF was given big stakes in key local firms including the £42 million Saudi National Bank and an 8 per cent stake in £1.8 trillion Saudi Aramco.
In contrast to other wealth funds, the PIF was given big stakes in key local firms including the £42 million Saudi National Bank and an 8 per cent stake in £1.8 trillion Saudi Aramco.
It is only recently that it has looked overseas to boost funds under management. Scooping up world golf has been controversial with Northern Ireland's Rory McIlroy leading the battle against it. There has been much discussion about so-called sports washing – using big fights, golf and soccer to divert attention from human rights abuses, most notably the assassination of Washington Post columnist Jamal Khashoggi five years ago.
MBS and the new Gulf used to be focused on Islamisation and democratisation. Now the driving force is economics, investment and growth. The embrace of sport is part of this.Saudi Arabia used to park its oil billions in US Treasuries. Now it is buying assets which help bind it directly into the economies of the West.
On the diplomatic front it finds itself front and centre in the Middle East and is being courted by both Washington and, remarkably, Israel to become part of the 'Abraham Accords' which opened economic ties between the Gulf states, Israel and Morocco.
The economic and diplomatic opportunities are tremendous and MBS's ambition is limitless. By putting the squeeze on oil consuming countries, Saudi Arabia is building up its economic muscle.
It is not just football and golf which are enjoying a cash high as a result of Saudi ambition. Global telecoms, aircraft finance and domination of the liquefied natural gas market also are on the shopping list.
It used to be that Saudi official visits to Britain were all about arms supplies such as BAE's Tornado and the successor Typhoon Eurofighter. But if and when MBS comes to the UK this year, the pickings for those seeking inward investments and the on-the-ground opportunities in Saudi the timing could never be better.