Saudi Arabia's Amala City Project: A Red Sea View Tourist Attraction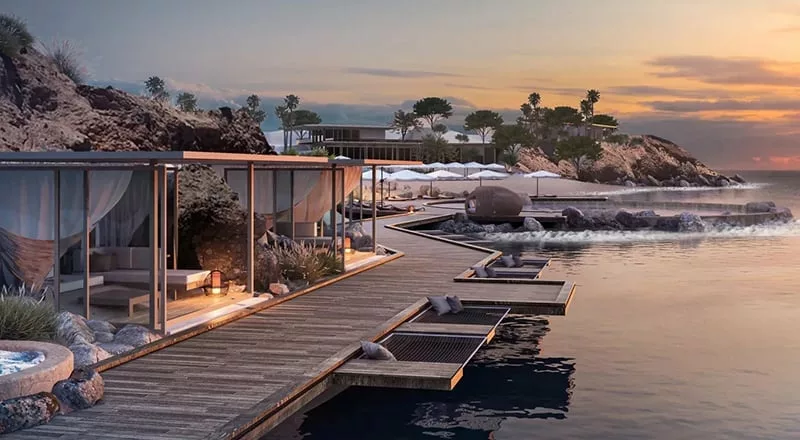 Amala City, located in northwest Saudi Arabia, spans 4,000 km2 and offers an unforgettable tourist experience with activities along the Red Sea coast.
Edited by: Wassim Zarrouq
As part of the Triple Bay plan, the Amala project is scheduled to start its first phase in 2024, with eight resorts offering 1,300 hotel rooms.
What will Amala project entail?
This project will be fully completed in 2027, including more than 3,000 hotel rooms and 934 residential villas and homes.
Moreover, it will also feature luxury stores, restaurants, and high-end sports and entertainment facilities.
Amala Project Specifications
The Amala Tourist City project, located in the Prince Mohammed bin Salman Nature Reserve, will operate on 100% renewable energy and will be totally free of carbon emissions.
Saudi Arabia's Amala Project objectives
Amala City project aims to develop the Saudi economy by reducing dependence on oil as a primary source.
Achieving 50,000 employment opportunities, both direct and indirect, by 2030
If entirely operated, Amala City would contribute 11 billion riyals to the national GDP annually.
Amala City will be a tourist destination for recreation, health, tourism, and hospitality.