The best tourist destinations in Riyadh, Saudi Arabia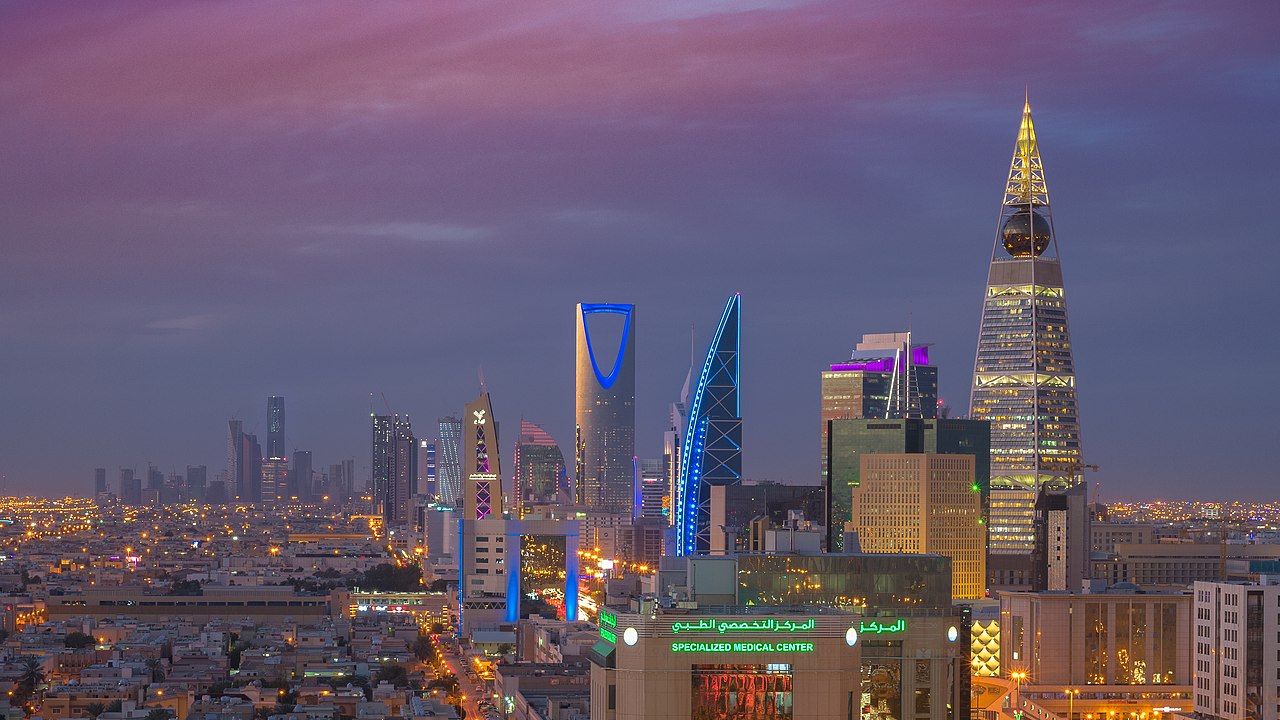 The capital of Saudi Arabia, Riyadh, is one of the most important tourism cities in the country, especially as it is one of its most prominent cities in terms of size and population. In addition, it enjoys some of the most important historical monuments and recreational venues as well as activities that the General Entertainment Authority organizes, including "Riyadh Season."
Kingdom Tower
The tower is about three hundred meters in height and is considered one of Riyadh's most important tourist attractions, as it includes a shopping centre, a concert hall, office suites, luxurious apartments, international restaurants, and a five-star hotel.
The Kingdom Tower is characterized as having an outstanding view from its highest floors, and you can see the farthest point in the city through the viewing bridge that connects the two ends of the tower. You can walk there and enjoy a charming panoramic view of the city. 
The Zoo
It is a popular and recreational attraction centre, as it contains restaurants, gift shops, and others. The zoo is located in Al-Ehsa Road in Al-Malaz district and includes several green areas covered with palms, trees, cactus trees, flower beds, games for children, and a train, let alone the animals that are cared for by the workers.
Hanifah Valley 
It is a unique place because of the valleys, such as Al-Amariah, Mahdia, Bir, Namar, Al-Awsat, Luha, Al-Aisin, Al-Batha, Saffar, Laban, and Al-Abytah. This famous valley includes many popular parks with tourists, such as the Al-Alb Dam Park, the Wadi Hanifa Dam Park, the Bio-Treatment Zone Park, the Stone Dam Park, the Masani Lake Park, and the Jaz'ah Lake Park. This open space is important for a comfortable time away from the city jam. 
Amusement park
Al Hokair Amusement Park is located on the Eastern Ring Road and is one of the best amusement parks in Riyadh, including a variety of games suitable for both adults and children and a special area for women. Al Hokair Land includes a group of well-known restaurants, shops and shopping malls. For sea and pools lovers, they can visit Sparky's Splash Amusement Park or the Water Splash water park, which is the first of its kind in the country, and it is a park full of games and activities suitable for all ages. 
Saudi National Museum
Saudi National Museum is in the eastern part of the King Abdul Aziz Historical Centre, Riyadh. It consists of eight galleries, divided according to the themes of the natural, human, cultural, political and religious development of the Arabian Peninsula.
The number of pieces on display is 3700 relics, the number of pictorial means 900 means, a total of 45 films and sound effects, and 45 models.
Museum-lovers can also visit the Museum of Antiquities, Al Murabba Palace, and Al Masmak Palace.
King Abdullah Park and King Salman Park
King Abdullah Park, one of Riyadh's biggest and best parks, is located in Al – Malaz District in Riyadh and contains many family seatings, benches, and many fun games. It is characterized by green landscapes in addition to beautiful water bodies.
The King Salman Park is popular for environmental and desert tourism lovers. It includes a botanical garden, a camping area, family gatherings places, and a playground. Mass markets and some sites are set up for various events.
There are many parks that you should visit if you are in Riyadh, such as Al-Watan Park, Olia Park, Salam Park, Al-Baijan Park, Granada Park, and Fantasyland Park in Riyadh.
Riyadh markets
In The Batha market, you can find goods from East Asia: India, China, Japan, the Philippines and many others. You will find the Batha market for mobiles, the Batha market for accessories, the Batha market for clothes and many others.
Al Owais market is one of the popular markets, famous for selling local goods of high quality and attracting people who are looking for goods at an affordable price.
The mass village market has more than 100 shops with various commercial activities and several small restaurants. People go there to buy everything they need, for this market is distinguished by its luxury and the diversity of its goods.
Souk Al-Zal and Al-Mashallah are some of the largest gatherings of shops selling traditional men's clothing and tools, antiques, traditional shoes, and shops selling oriental perfumes.
You can go to Al-Marqab Commercial Market to buy original perfumes and cosmetics of international brands at half the price!
In Al-Rajhi Markets, you find goods that are first-class imitations of international brands' clothes and are sold at low prices.
Riyadh Malls
In Al-Nakheel Mall, there are stores of the most important and luxurious international brands, such as Furla, Fred Perry, Beverly Hills Polo Club.
Roberto Cavalli, Coach, and Tommy Hilfiger.
Marina Mall includes more than 300 shops and a commercial gallery for all kinds of goods and supplies. The market also includes an entertainment centre, a bowling alley, and a hall for restaurants and cafes.
Granada Mall includes a large market, a play area and a dining area with a large open family seating area.
Panorama Mall is one of the largest shopping complexes in Riyadh, with a total size of ​​about 135,000 square meters in the city centre, and is characterized by its huge glass facades and its famous restaurants.
There are many commercial complexes in Saudi Arabia, such as Hayat Mall, Al Qasr Mall, and Al Salam Mall.