Pioneers Saudi women who inspire future generations!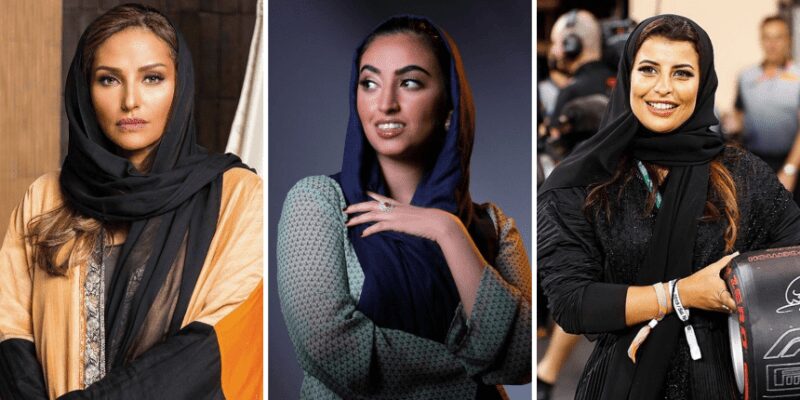 Pioneers Women who left their mark defending women's rights and status, they were inspirations for future generations.
As these women continue to make strides in Saudi Arabia and make headlines around the world, "Al Emiratia" magazine published a list of inspiring women who have broken stereotypes:
Her Royal Highness Princess Lamia
Princess Lamia Bint Majed Al Saud has made it her life's mission to help others, especially advocating for women through her charitable work.
To harness this desire to help others, she began working with the Al-Waleed Foundation for Humanity: an organization founded by His Royal Highness Prince Al-Waleed bin Talal bin Abdulaziz Al Saud, 40 years of passionate women empowerment advocacy in both Saudi Arabia and the world.
Her Royal Highness Princess Rima
Princess Reema bint Bandar Al Saud is a prominent female figure in the Saudi Arabia Kingdom who constantly defends women in the region and works tirelessly to expand opportunities for Saudi women.
She has been a Saudi Olympic Committee member since 2017 and the Women in Sports Committee of the International Olympic Committee member since 2018. She also became the Mass Participation Federation President in October 2018.
Yet, last year she made history to become the first woman to hold the position of Saudi Arabia's ambassador to the United States, and just a few months ago another moment in history occurred for Princess Reema who became the first Saudi ambassador to be officially elected as a member of the International Olympic Committee (IOC).
Aseel Al-Hamad
From being the founder of IDegree Design; an integrated interior design agency, to becoming the first woman to be appointed to the Saudi Automobile Federation.
" Aseel has become the voice of female drivers in Saudi Arabia."
Noha Al-Youssef
After starting her career when she was in her second year of university, Noha Al-Youssef was appointed as the youngest Saudi CEO for a group of companies in the Kingdom during her last academic year.
Later, she established the Ithraa Consulting Group in 2009, based in Jeddah, which is used primarily to provide advisory services and studies in developing Saudi women's labor and projects field.
Eamonn Shakur
Shakur launched Blossom Technology; the first accelerator which aims to empower women and startups in the Kingdom.
Eamonn Shakur was previously a neuroscience researcher at the University of California and she also supervised hundreds of Pfizer's clinical drug trials across North America.