Grants and loans to Jordan through the London Initiative Conference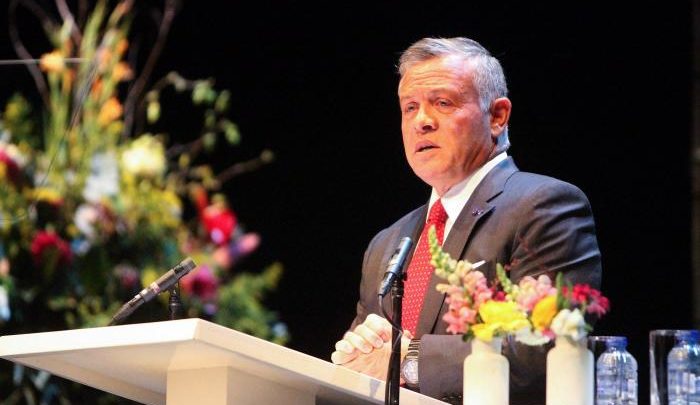 [vc_row][vc_column][vc_column_text]The London Initiative is an international conference was held under the title "Jordan Growth and Opportunities" in London, which aimed to form an international alliance of companies, investors and businessmen to support Jordan's economic march and to invite international investors to follow the example of Britain and invest in Jordan.
The conference was attended by Jordanian King Abdullah II, Jordanian Prime Minister Dr. Omar Al Razzaz, British Prime Minister Teresa Mae, World Bank Chief Executive Christina Georgieva, representatives of the seven major donor countries, as well as 450 representatives from different sectors from more than 60 countries and organizations, investors and representatives of Civil society organizations.
The conference opened the way for presenting the economic reforms that have been put in place recently and highlighting Jordan's desire to continue them to ensure attracting investments and achieving economic and social development.
The conference is an indication of the international community's desire to support Jordan in recognition of its role in protecting stability in the region and in recognition of its efforts to host Syrian refugees and its support for the continuation of economic growth plans.
In his speech, King Abdullah referred to the great and extraordinary challenge that Jordan experienced in the past years due to the global financial crisis, the instability of energy prices and sources in general, and the consequences of the Syrian resort to Jordan in particular.
He explained that this conference is the first step in a series of steps that are working on Jordan to support economic career, pointing to the importance of the Kingdom's trade agreements that have been signed, which will allow companies to reach the billion consumers around the world.
King Abdullah pointed out that work is currently underway to produce alternative energy, noting that next year will generate one fifth of Jordan's renewable energy needs.
For her part, Minister of International Development Benny Murdent said in a speech at the conference that Jordan is moving in the right direction by seeking to reform its economy and invest its people's energies as a flame of stability in an area of unrest. She called on those present to stand by Jordan and support its economic plans. For everyone.
The total aid package from Britain, Japan and the European Investment Bank to Jordan amounted to $ 2.6 billion. The share of British aid was $ 840 million, spread over 5 years, $ 140 million in loans and $ 250 million in loan guarantees to the World Bank.
Jordanian Minister of Planning and International Cooperation Dr. Mary Kawar said the Japanese government plans to provide Jordan with a $ 100 million grant and a $ 300 million loan.
On the sidelines of the conference, Minister Kawar signed two memorandums of understanding, the first with the British government to cooperate in the field of human resources with the aim of providing rehabilitation programs for Jordanian youth and Syrian refugees and teaching them English language, in order to qualify for jobs in tourism, advertising, communication and renewable energy.
The second memorandum of understanding was signed with the French Development Agency with a view to renewing the memorandum of understanding signed in 2016, to provide funding for priority development projects, and to support the public budget in Jordan The funding is € 1 billion covering the years 2019-2022 to finance important projects in the sectors of water, sanitation, transport, energy and solid waste, as well as governance and vocational training.
European Investment Bank President Werner Hoer announced the bank's plan to provide about $ 1 billion in grants and loans to support Jordan's infrastructure projects and support the private sector.
[/vc_column_text][/vc_column][/vc_row][vc_row][vc_column][vc_media_grid element_width="12″ grid_id="vc_gid:1551463930066-3375fda7-5009-5″ include="3608,3609,3610″][/vc_column][/vc_row]