Saudi Student Saves a British Man's Life in Preston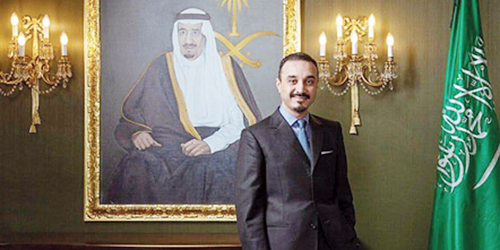 His Highness the Ambassador of the Custodian of the Two Holy Mosques to the United Kingdom Prince Khalid bin Bandar bin Sultan praised the courage of the Preston Saudi student, Turki Al-Shammari, who was appreciated by the English community after his courageous stance of saving a British citizen from drowning.
In a phone call with the student Al-Shammari, His Highness affirmed that his noble stance reflects the values ​​and culture of the Saudi society in his representation of his country, praising his courage in saving the British citizen Dean Lowe from drowning.
In turn, the cultural attaché in the United Kingdom, Dr. Amal Fatani, expressed her happiness and pride in the student Turki Al-Shammari, his heroic role in saving the British citizen, and the interest of the British community in this humanitarian story that shows the positive and distinctive values ​​of Saudi scholarship students, and their representation of their country.
The Shammari student who studies at the University of Central Lancashire had rescued Dean Lowe from the Ripple River in Preston, England, while he was near the river, after he heard his calls for help.
As for the British side, the family of the British citizen expressed their gratitude to Al-Shammari, as Dean Lowe's wife commented, "Turki is a hero and a beautiful man. He saved the life of my partner, and we have a friend for life." Saudi scholarships continue to record the honourable stances and humanitarian initiatives with the people of the homeland abroad. Based on the values ​​of their society and its originality in coexistence, tolerance, dialogue, and the strengthening of cultural commonalities.