Winter Art & Antiques Fair Olympia Returns 31st October – 6th November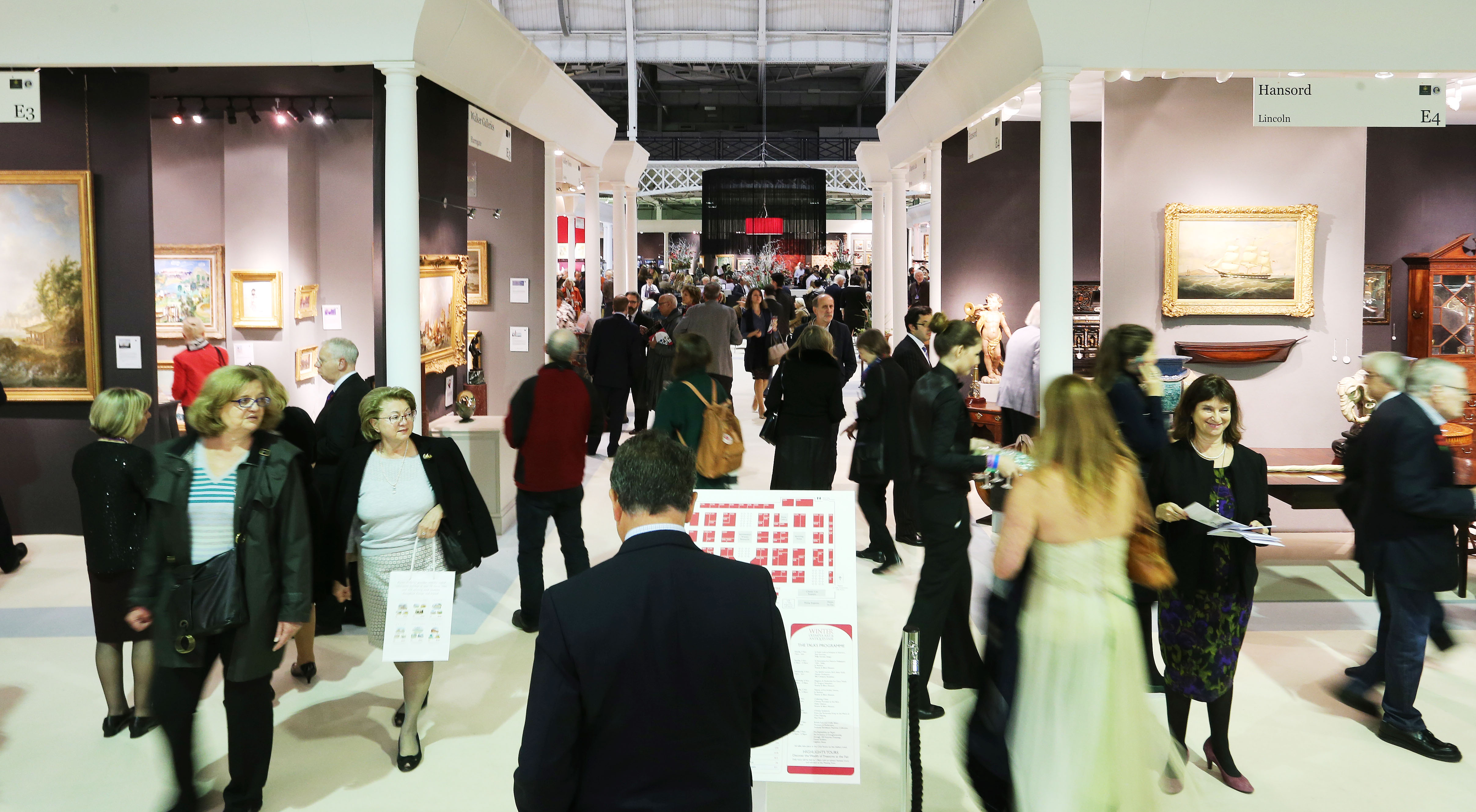 The historic Winter Art & Antiques Fair Olympia is set to return for a 26th year, giving art and antique enthusiasts the chance to purchase often never displayed pieces from some of the best dealers in the UK. 110 exhibitors including Laura Bordignon Antiques, Babbington Fine Art, Richard Hoppé, Howard Walwyn, Anthea A G Antiques Ltd and Patrick Sandberg Antiques will be taking to the prestigious London Olympia to showcase their latest pieces with values ranging from £100 to hundreds of thousands of pounds. The Winter Art & Antiques Fair Olympia is the only show of its kind to be held during winter, from 31st October until 6th November, enabling visitors with a thirst for art and antiques to shop out of the peak summer season. It is expected to attract more than 20,000 visitors. Pieces on sale will range from fossils from the Jurassic time period, jewellery from 50BC to furniture styles through to the late 20th century – with a particular focus on furniture, art, ceramics, sculpture, silverware, fossils, jewellery, textiles and glassware. It is the one Fair in the UK to work in association with the top two trade associations, BADA (The British Antiques Dealers' Association) and LAPADA (The Association of Art & Antiques Dealers). There is also a strict vetting process in place to ensure all pieces are of the highest quality. Every single piece is checked by a team of experts before the Fair opens. Mary Claire Boyd, Fair Director says: "We are hugely looking forward to the return of the Winter Art & Antiques Fair Olympia which continues to grow in popularity as seasoned collectors and new followers of the art and antiques scene embark on the opportunity to find pieces that are out of the ordinary and perfect for their home. In the wake of Brexit, we are expecting a rise in the number of foreign buyers – as well as interior stylists who are searching on behalf of clients wanting something truly individual.
"As well as a fantastic range of furniture, jewellery and silverware there will also be a stimulating talks programme with a selection of the UK's top experts. It is a must-attend event in the run up to Christmas." There will be a preview on Monday 31st October where visitors can have an exclusive, first view of the incredible array of pieces on offer. Royal caterers, Mosimanns' Winter Brasserie in the heart of the Fair, will be serving a special bespoke menu– providing the perfect location to enjoy refreshments against the unique backdrop of Olympia.