Saudi Embassy in London celebrates the 86th National Day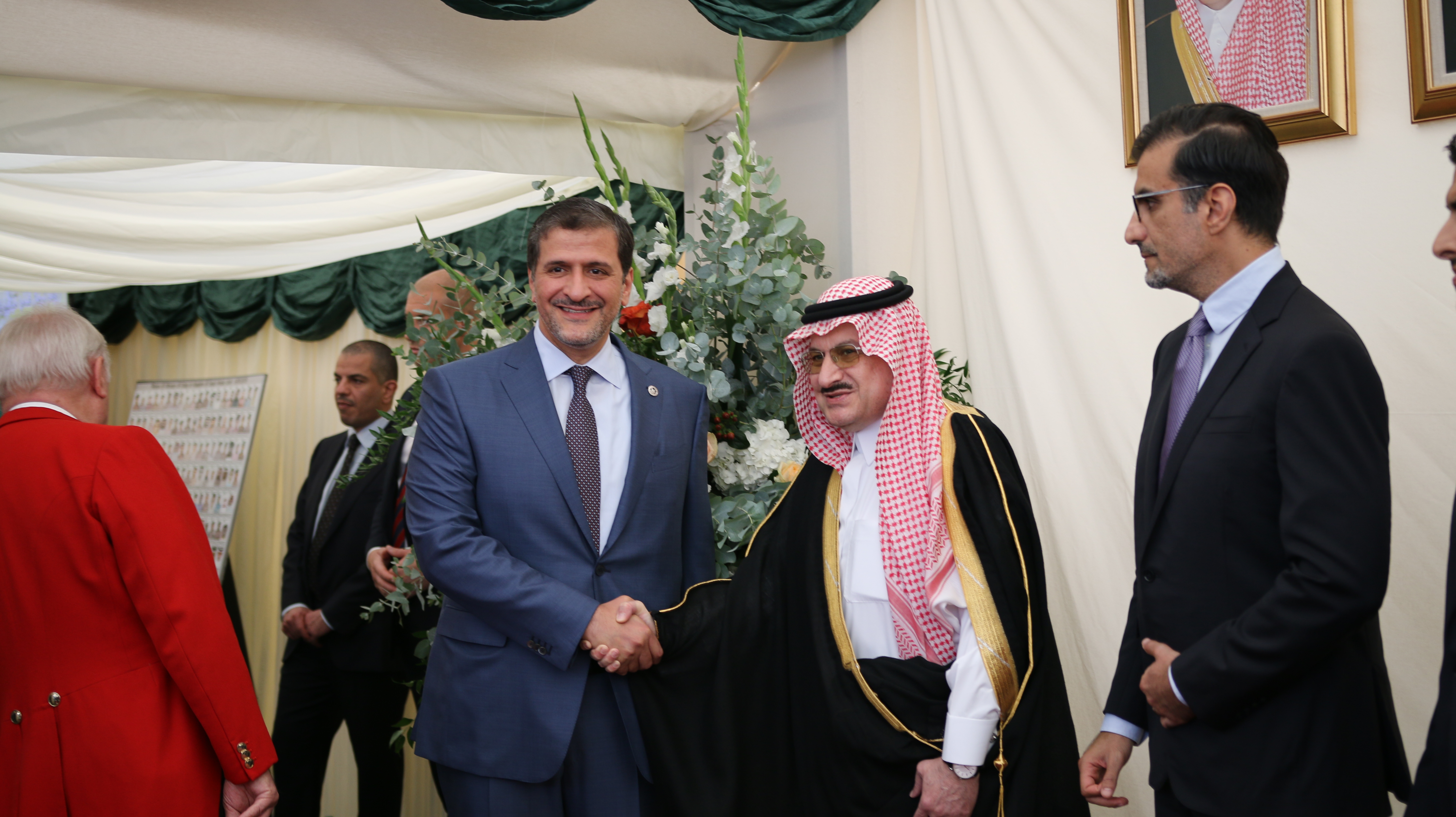 Amid British politics, British media and Arabic figures, the Saudi embassy in London celebrated the 86th Saudi National Day in presence of His Excellency Prince Mohammed Bin Nawaf Bin Abdul Aziz .
The celebration started with the Ambassador reception of his guests of well-wishers, and was at the front of audience, the ambassadors and foreign diplomats of Arabs, and British
And what mark this year event is the presence of the British Chancellor of the Exchequer Philip Hammond, who made a speech to the audience in which he stressed the excellent relations between Saudi Arabia and Britain.
After thanking the ambassador for his hosting at the Saudi Arabia embassy in London to celebrate the National Day, Hammond said:
(The bilateral relation between Britain and Saudi Arabia dating back to years in several fields, including investment, economic, cultural, political, and others).
The ceremony was attended by a large gathering of senior officials in the British government, and members of the House of Commons and House of Lords, and a large number of businessmen, Media, Ambassadors and members of the diplomats, in addition to Saudi students and members of the of Arabic and Islamic communities in Britain.
Number of guests confirmed that the kingdom has high-level international appreciation for its positive and outstanding role at the international level, also a number of dignitaries noted at the ceremony to the strong relation between Saudi Arabia and the United Kingdom, and the growth of this relation continuously in all fields.