Istanbul attracts foreigners to invest in a large construction project "Maslak"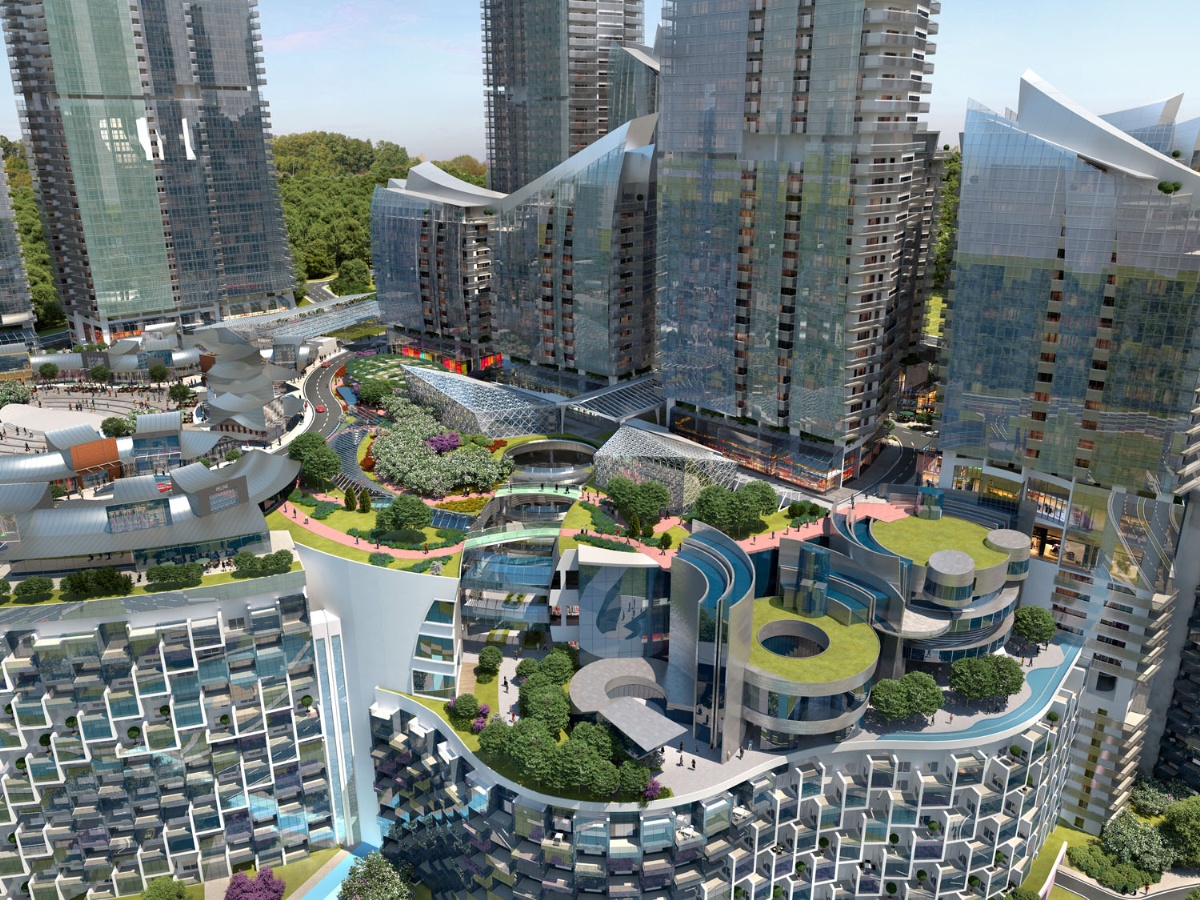 The international Hotels and Resorts group "Dusit International," has signed an agreement with the Saudi Holding Company "Abdel Gawad," to manage the apartments "Dusit Thani Residences Maslak Istanbul" luxury in Turkey, The property will open as part of Maslak 1453, which is one of the largest construction projects in Europe.
Anatolia reported that the project is located in the "Maslak" zone in the European part of Istanbul.
With this agreement, the "Dusit ThaniMaslak Istanbul," the first draft of a giant managing hotels and resorts, "Dusit International", in Turkey.
The project aims to provide to guests a distinctive hospitality experience in Istanbul, especially in the "Maslak 1453," which is planned to become a financial, commercial and residential center when  the construction work finish in the end of summer 2017.
Maslak 1453 locates on the two million square meters in the European side of Istanbul, where he is 4 km from the Bosphorus, and 15 km from Taksim Square, which is significant  commercially and tourist centre, as well as 20 km from Istanbul, the third Istanbul airport which is under construction.
The new Dusit project include more than 300 luxury apartments in a contemporary design inspired from the decor of homes in the South East Asian countries.
At the signing ceremony, which was held earlier this month,  "Ali Agha Oglu"  Chairman of the Board of Directors of "Agha oglu"  which is in charge of the construction work on the project said : "Abdel-Gawad , "Holding," and  dusit international   relied on the strong Turkish Economy and stability
He added: "We are talking about a foreign investment capital  $ 250 million, which is reflects confidence in the Turkish economy."
Ihsan Abdel Gawad, CEO of, "Abdel-Gawad," holding  which bought  two towers in Maslak 1453," he said, "We are pleased to invest in Turkey, especially in project  "Qiam" in the distinctive spot of Istanbul. "
Sovaja Sosyambthoun, the Chairman of the Board of "Dusit International" Group said: "We are very pleased to start cooperation with Turkey, and we are privileged to launch this project in 2018".
The Thai company manages 29 resorts in the states spread over four continents, and is working to implement 42 projects under construction.
Istanbul characterized by as one of major cities in the world, Uniqueness and  attractiveness to her residents and visitors too, due to the cultural richness, diversity in the food, drinks, shopping, fashion, and art options.
The project is designed city within a city in order to facilitate access to these attractive sites, which have become hard to come by, given the difficulties of traffic and hustle and transport by the recent immigration movement.
the investment project seeks , which has taken a strategic location in the downtown, to provide quality of life for the residents, by offering five thousand housing units, with supermarkets and restaurants.