The most expensive streets to live on in London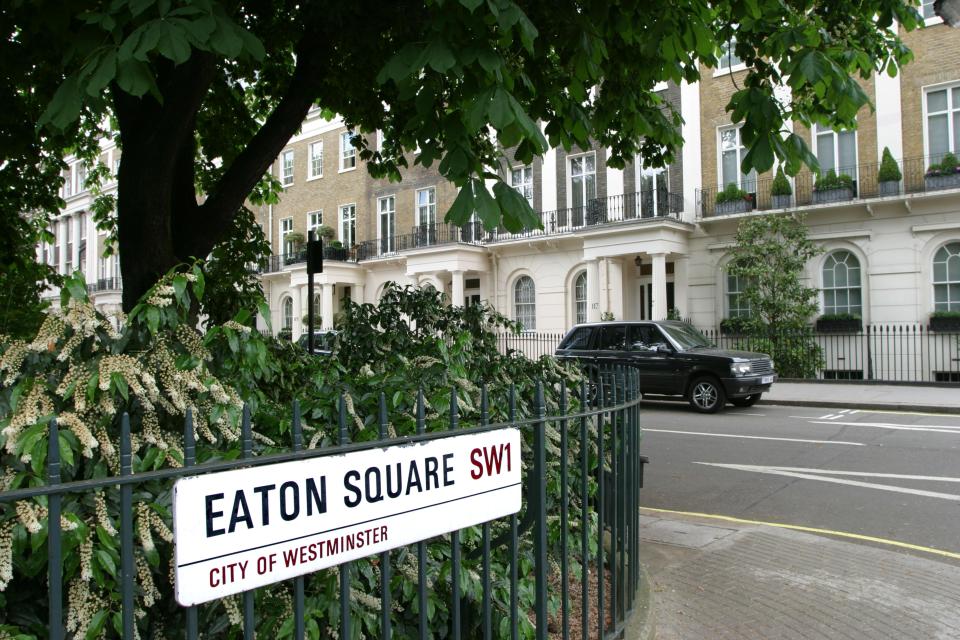 WITH property prices worth an average £16,944,000, Eaton Square in London's Belgravia district has been named the most expensive street across England and Wales.
While, unsurprisingly, many of the wealthiest streets are clustered in central London, there are many regions around the country that contain "million pound" streets, with homes worth six-figure sums.
In fact, every region in England and Wales now has a million pound street.
Lloyds Bank found that homes on Eaton Square were worth the most. A quick look at pictures of the street and you can see why.
Built in the 19th century and arranged around private gardens, Eaton Square features large houses and apartments behind white stucco facades. Upmarket areas Knightsbridge and Chelsea are located nearby, as is Buckingham Palace.
The street has been home to a number of famous faces, including actor Sean Connery, British prime ministers Neville Chamberlain and Stanley Baldwin, and Sarah, Duchess of York, amongst others.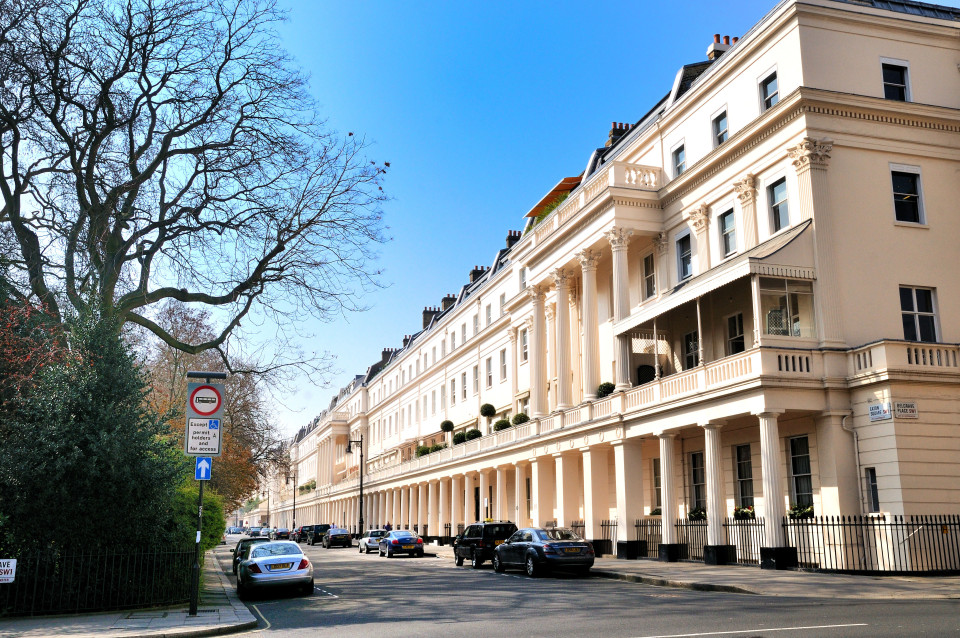 Located near Eaton Square, Grosvenor Crescent was found to be the second-most expensive street, with the average property there worth £16,918,000.
Other expensive locations in central London include Ilchester Place in Notting Hill (£16,029,000), Lansdowne Road (£12,830,000), Chester Square (£12,543,000), Lansdowne Crescent (£10,842,000) and Kensington Road (£10,185,000).
Away from London, streets located in Weybridge and Leatherhead, both towns in Surrey, also appeared in the list of the 20 most expensive streets across England and Wales, as did locations in Poole and Oxford.
The most expensive street in the north west of England is Park Lane in Altrincham, where the average home is worth £2 million. In the south west, Panorama Road in Poole is the most expensive street, with homes around £4.6 million on average.
In east Anglia, Storeys Way is the most expensive street, with property values there standing at around £1.9 million. And in the north east of England, Runnymeade road in Newcastle is the most expensive street, with homes there worth around £1.1 million. The most expensive street in Wales was found to be Llys Helyg Drive in Llandudno, where houses fetch an average £1,064,000.