Qatar Airways to launch 'Super Business Class' suite in March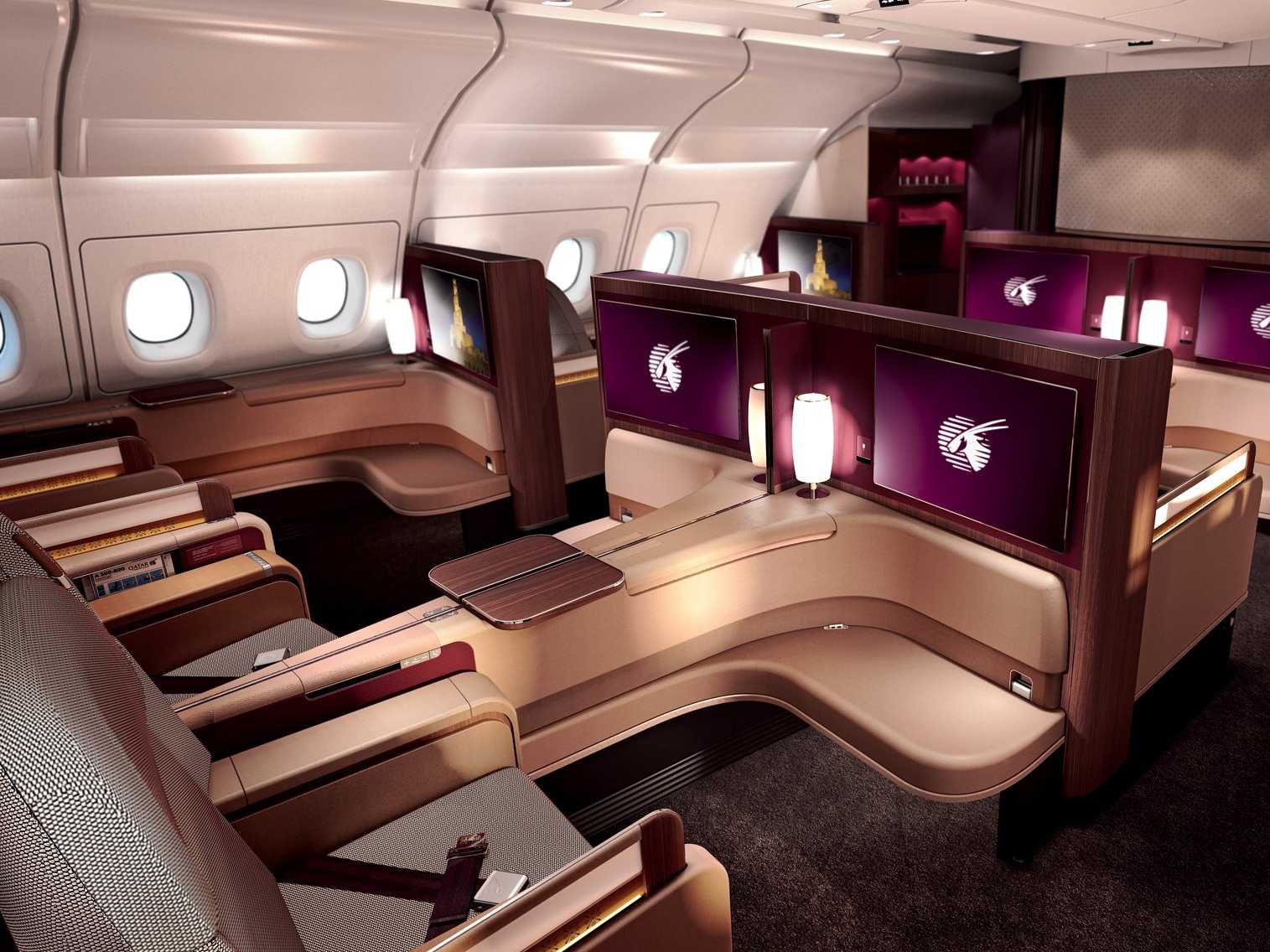 Qatar Airways will launch its new 'super business class' in March 2017, with the custom-designed suite slated for both the Boeing 777-300ER and Airbus A350 fleets.
Airline CEO Akbar Al Baker will pull back the curtain on the seat at the annual ITB Berlin travel trade show, which begins on March 8, and promises the seat will revolutionise business class with a suite-like design and 'business class bedroom'.
PREVIOUS | Qatar Airways will reveal its new 'super business class' seat in November this year, ahead of an ambitious fleet-wide refit aimed to not only leapfrog the competition but close the gap between business class and first class.
The seat will feature sliding doors to convert it into a suite-like cabin, similar to a prototype design proposed by British firm DCA Design International for Singapore Airlines (below).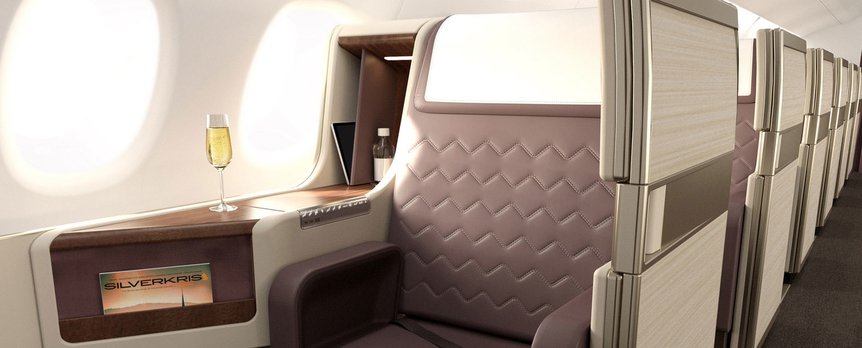 Also on the cards for at least the middle seats is a 'double bed', according to Qatar Airways CEO Akbar Al Baker, who promises it "will frankly be first class at a business class fare."
"I really feel that private suites become a bit claustrophobic, so when we are designing our new business class product we are making sure it is not claustrophobic" Al Baker tells Arabisk London Magazine of what's been described as a 'business class bedroom'.
"So we have decided to go for semi-privacy, in the cabin concept people slide the two doors and it becomes a cabin. It is already semi-closed and then it becomes fully closed, because people want additional privacy when they are sleeping."
"There are so many things people can do to tailor the cabin to their requirements," Al Akbar says of the new design, which will be exclusive to Qatar Airways.
And with business class seats now becoming the new battleground in a push for premium travellers, the radical design will be exclusive to Qatar Airways.
"The design is proprietary and will be patented" Al Akbar explains. "The seat designer will not be able to (offer) this product to anybody else, and if any airline mimics this design we have patent protection."
The seat – which will be marketed as Super Business Class – will fly first on brand new aircraft as they roll out of the factory, "hopefully from December this year", following a global media launch in November.
Fleet-wide refit for 2017
Al Akbar told Arabisk London Magazine that the Super Business Class berth would likely debut on a Boeing 777-300ER, and then be followed by Airbus A350s, including the first long-range Airbus A350-1000 with Al Baker said was due for delivery in March 2017.
"Then we have a retrofit program where we will retrofit every aircraft in the fleet" at a rate of "three aircraft a month."
Qatar Airways will continue to fly first class  only on its flagship Airbus A380s.
"Our premium travel is business travel, mostly, so we will keep a very limited number of first class seats, only in the A380, and all the other airplanes will only have a business class product" Al Baker previously said at the Arabian Travel Market in mid-2014.
Earlier this week Singapore Airlines revealed that its next wave of A380 deliveries from 2017 would have fewer first class suites, although those suites are expected to have a larger footprint, partly in answer to the spacious near-4m² first class Apartment of Etihad's superjumbo.