Fistfights inside The Middle East aircraft flying to London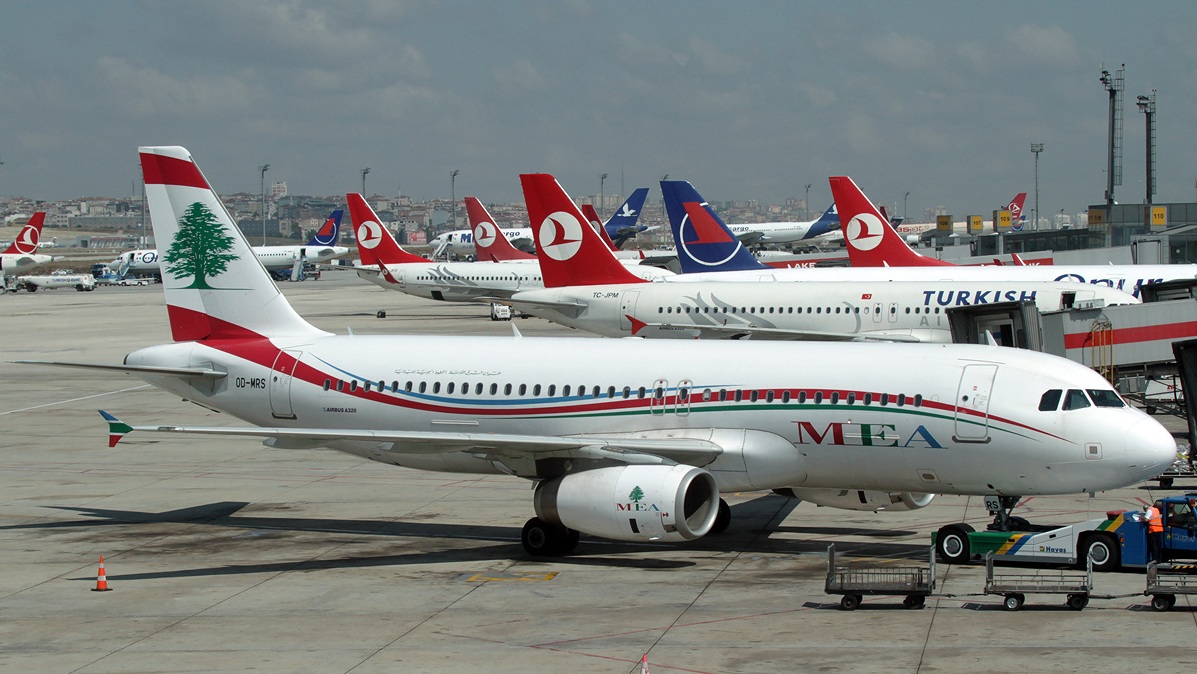 Middle East Airlines
plane has made an emergency landing in Istanbul after a big fistfight caused by traveler after he saw a beautiful hostess inside the plane, and ordered several kinds from food and drink from her, however,  he quarrelled with her and then started to beat her, what made other travelers to interfere to defense the hostess,the pilot got informed about the fight, and closed the flight deck door to prevent Travelers from getting in.
The Middle East Airlines plane captain made an emergency landing after that at Istanbul airport after getting the airport permission to land immediately.
after landing, the Turkish police arrested the attacker who caused the problem, and after several calls, the MEA plane got the permission to continue the scheduled flight to London with 3 Hours delay in Istanbul, and nine hours or more delay for the travelers coming from London to Beirut,
the Lebanese ministry of justice will send a judicial delegation to Istanbul to bring back the attacker to Beirut for trial for threaten the lives 250 travelers,
the incident would led to a wider problem if the pilot hadn't done the emergency landing in Istanbul to control the situation.