The launch of London Taxi in King Abdullah Airport in Jazan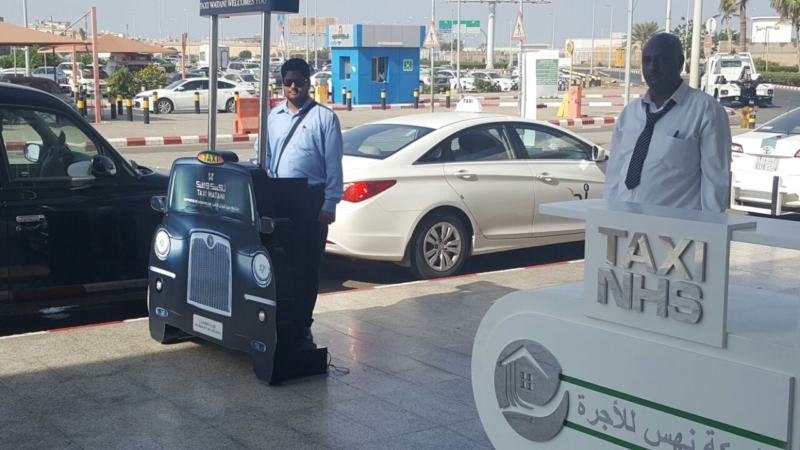 in support the tourism and diverse festivals in the Jizan region,
King Abdullah Airport
management in Jizan has launched a national taxi system (London Taxi).
which is the first airport in the southern region that launched this service to serve the visitors of the area in addition to the taxi company 'NHS' that has ten cars.
His Highness the Amir 'prince' of the region is following up the services provided to travellers arriving at the airport of King Abdullah bin Abdulaziz in Jizan
which in general is the best services for travellers and visitors of the area. Number of tourists expressed their appreciation to the efforts made by the airport director Mr. Mubarak Al Shahrani for this initiative and launching this service   , which will contribute to promoting tourism in the region and work to facilitate and overcome the difficulties facing the passengers and arrivals to the region.