Qatar aimed at receiving 10 million tourists annually by 2030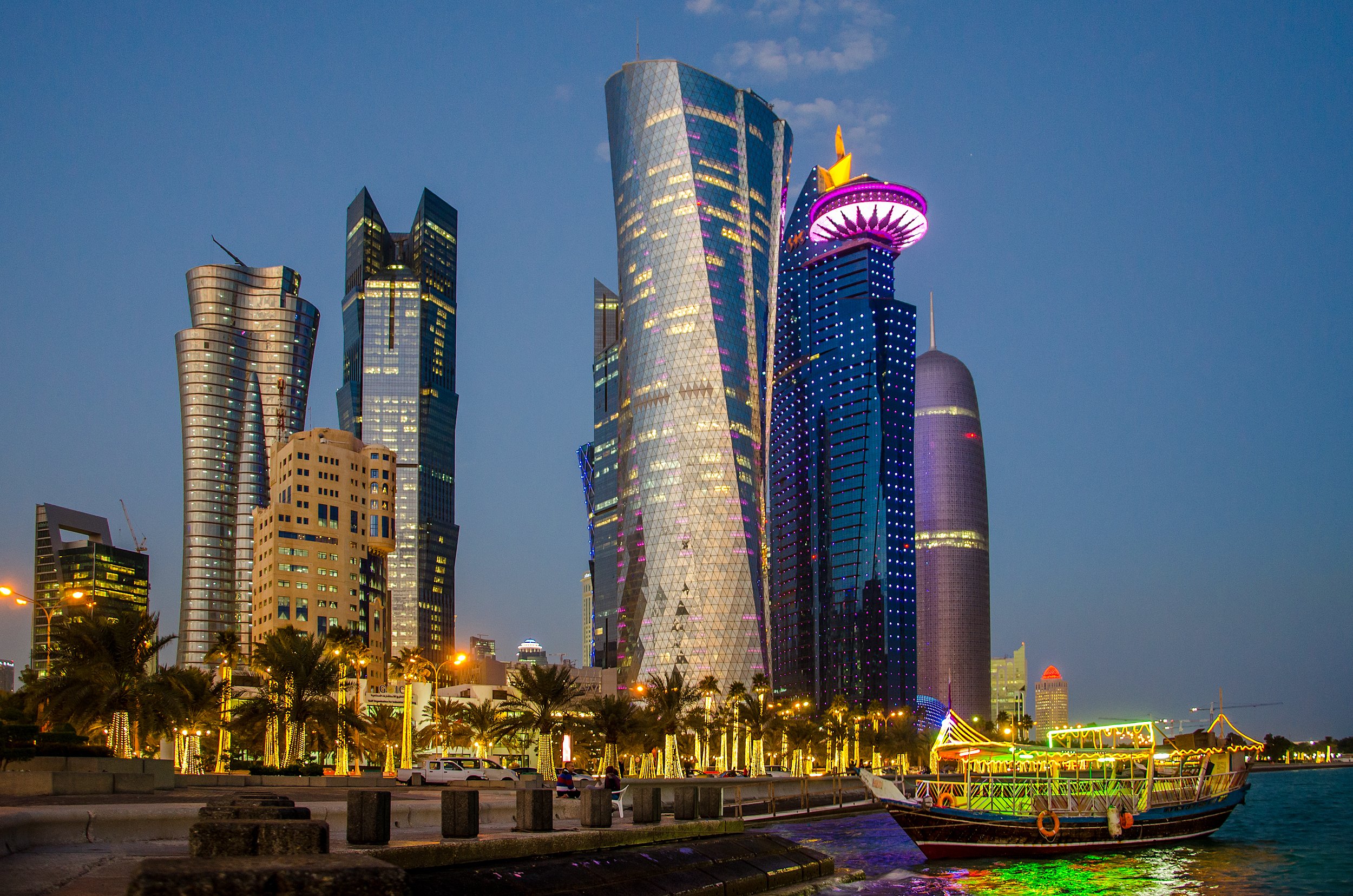 A statement declared that Qatar is seeking to promote the growth of the tourism sector within the future plans until 2030 to receive 10 million visitors annually and increase tourism revenues to reach 17.8 billion US dollars.
Qatar targeting to increase the contribution of the tourism sector in GDP to reach 5.2% in the coming years, in addition to providing of 98000 jobs and more than 63000 hotel rooms, according to a recent study released ahead of the Arabian Travel Market Exhibition (Forum 2017) in Dubai during the period April 24 to 27.
Souq Waqif in Doha is a good example of the concept of distinctive travel experiences, which includes many of the small shops on both sides of the road and where there are a variety of goods and spices, food, perfumes, jewellery, clothes and handicrafts.
Despite the significant focus on cultural and heritage monuments in the country, but Qatar is also seeking to invest up to $ 45 billion in the development of new projects in the national strategy for the tourism sector 2030.  $ 2.3 billion  will be spending on the development of sports facilities and infrastructure projects earmarked for the championship and transport  2022 world Cup facilities and associated other projects.
In this context, Simon Press, the first Arabian Travel Market Exhibition Director, said: "Qatar is heading to achieve the national strategy objectives in 2030 tourism sector, which aims to increase the number of tourists in the next ten years, and this will be the first step to reach four million visitors a year by 2020".
He added: "government agencies, hotels, and airlines are now beginning to see the return of their investments in the tourism sector. The Entertainment Sector is also contributes in promotion of tourism, like many cases in some other countries in the region, and we expect this trend to continue until the end of this decade at least."
According to the studies of the Qatar General Tourism Authority that the total increase of the economic contribution of the tourism sector in the revenue from 48.5 billion riyals in 2015 to 81.2 billion riyals (7.3%) by the year 2026. and the and the investments in the travel and tourism sector accounted for 2.2% of the total financing in the country in 2015, and is expected to rise by 8.6% annually until the year 2026