AMAR foundation shed the light on the Business changes in MENA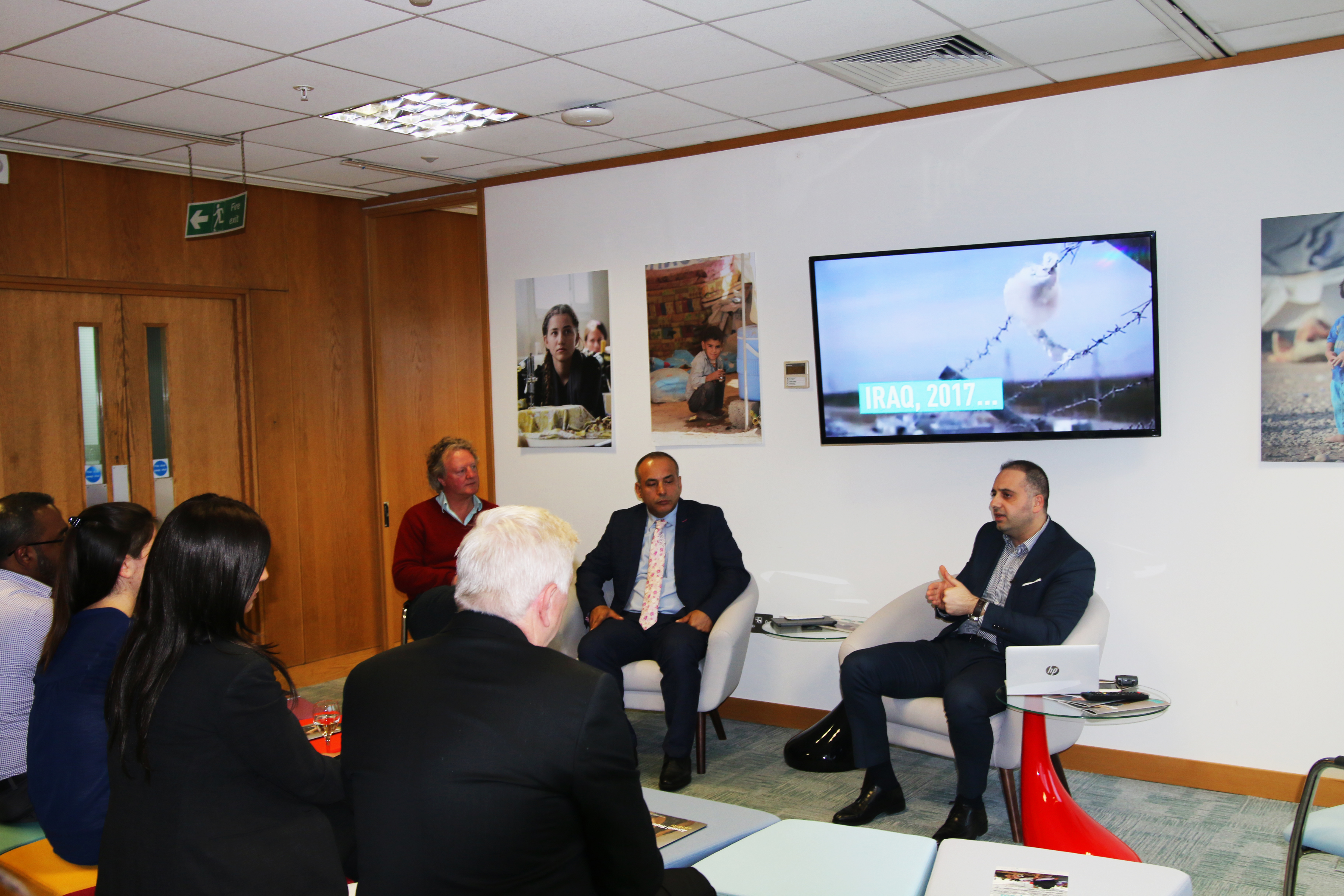 AMAR Foundation has hosted at its headquarters at the Westminster a talk with Arabisk London Magazine.
Adnan Haj Omar, Editor-in-Chief of Arabisk London, has gave an overview of the history of Arabisk London and its role in business and public relations within the Arab community in London and its connection with the Middle East. Adnan said: that the magazine has began five years ago with individual efforts and difficult experiences However, despite the difficult circumstanses in the markets, it has gained the confidence of its Audience and has become one of the most important media organisations in London through exclusive media coverage and interviews through its printed version, website and pages on social media.
then he talked about the reality of the economy and the environment of business in the Middle East in the past five years and the decline experienced in terms of the volume of investment and inflation.
he pointed out also that Arab countries suffered huge losses as a result of political and military conflicts in the region. The major victims of these conflicts were foreign investments, which witnessed continuous declines in their value due to instability, and stopped completely in some countries. The declined in oil prices, the Iranian nuclear crisis and the Yemeni crisis has leaded to decline in the investment in the GCC countries.
the other speaker Ahmad Yasin who is the head of economic news at Alaraby TV added :
that ' Business will be the saviour of the region' as people work, trade and exchange a meaningful ways to prosperity..
but, to achieve that we first need peace and stability, then large amounts of investment to reconstruct the region… despite challenges, there are signs of initial optimism, and the Chinese Silk Road could be the first opportunity to change the investment game.
NGO's like AMAR can also play a strong role in supporting resilience of the people in the meantime and helping to reduce religious conflict and rebulding people's lives and psychology.