wealthy Middle-Eastern owners bring their supercar to London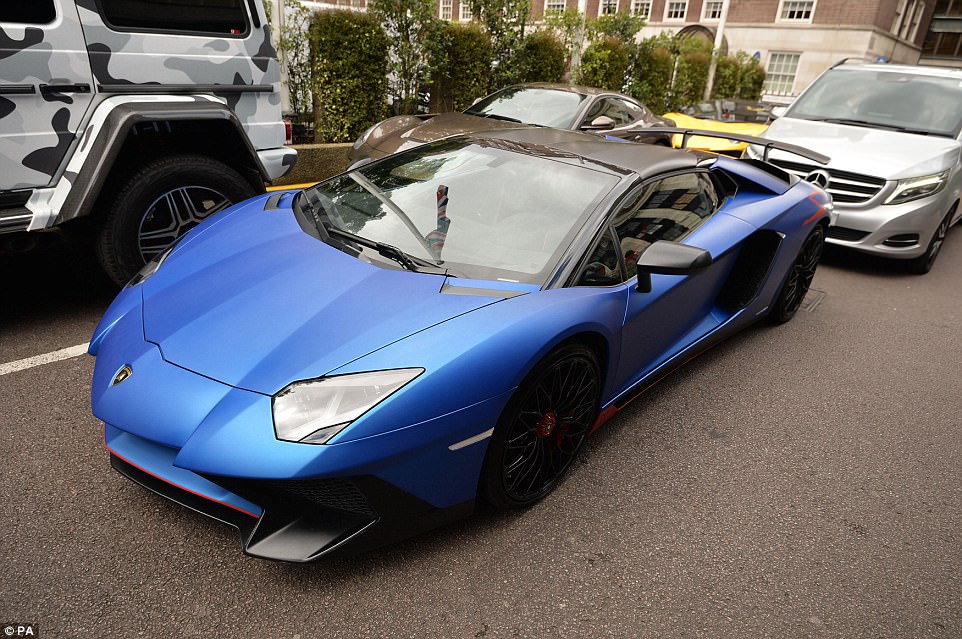 The bling kings have taken over London again as foreign playboys parade their luxury supercars at some of the capital's most exclusive hangouts.
The arrival of the supercars in July and August has become a regular event in recent years, with rich Qataris, Saudis and Emiratis seeking to out-do each other over who can own the flashiest motor. 
Cars on show this year include a £250,000 soft-top Rolls Royce at the Grosvenor House Hotel in Mayfair, a silver Lamborghini with red strips, costing up to £192,000, and a Brabus 4×4, which can fetch £240,000, outside the Dorchester Hotel.
Rich owners will happily pay a small fortune – in excess of £20,000 for a return journey – for their metal marvels to be flown around 3,000 miles, and often leave them parked in some of the capital's most desirable spots. 
Despite their impressive top speeds, many of the cars rarely get out of the gridlocked London traffic and spend much of the time parked outside Harrods and other luxury boutiques.
In recent years neighbours across the Royal Borough of Kensington and Chelsea have complained about the annual displays, with millionaire boy racers flaunting their high-powered machines.
In the past, the council has deployed Public Spaces Protection Orders in Knightsbridge, which deal with the 'excessive level of noise nuisance, annoyance, danger or risk of harm or injury'.
Boy racers can be fined up to £1,000 for leaving their engines running while parked if they are causing a disturbance. 
In previous years a Mercedes with Swarovski crystals and a £1million Pagani Huayra have attracted attention.