THE EVOLUTION OF THE ABAYA INTO A FASHION ESSENTIAL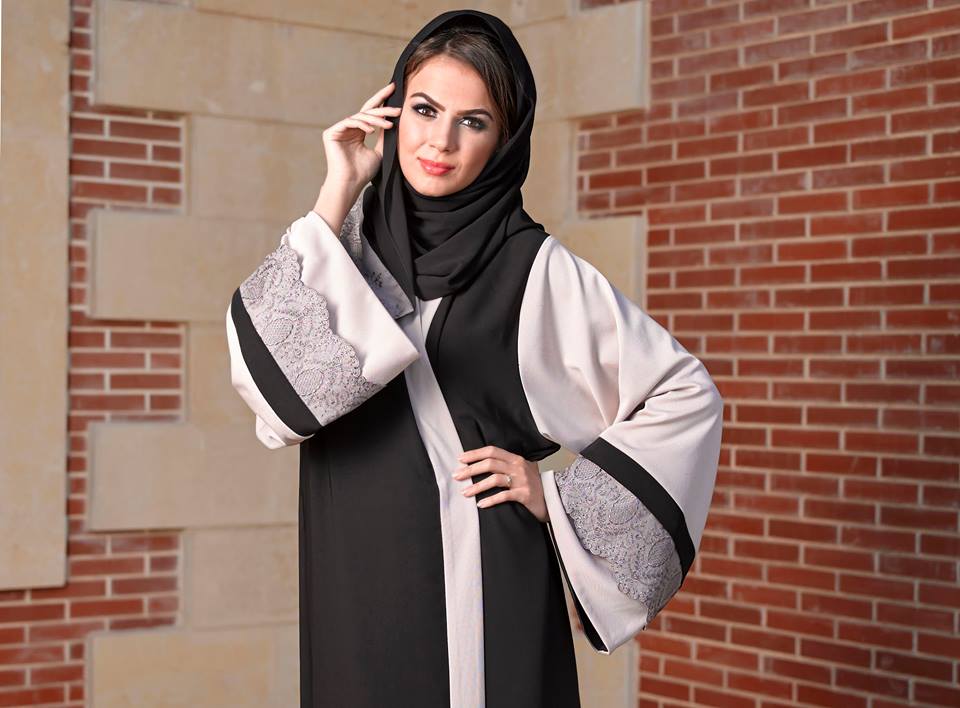 For many years the abaya, an ankle long cloak mainly worn by women in the Arabian Gulf as a symbol of modesty and – in some cases – adherence to local dress-code, has been considered an accessory that did not fulfil any particular task if not that of covering.
Today, this robe has become more than a piece of clothing covering other garments. Detaching itself from a concept of mere functionality, the abaya has acquired a standing of its own, thus becoming a fundamental fashion piece, an added value to the overall outfit. All over the shopping centres of the Middle East, it is possible to see women of every age wearing beautifully decorated abayas which do not necessarily hide the outfit anymore, and it is now quite common to see them worn open on the front in the guise of a coat.
Traditionally, abayas used to be plain black without decorations. However, in its new function as an iconic modest fashion item, the abaya has become more colourful, embellished with coloured embroideries and beads. Very often, the fabric itself is everything but black.
These are four fashion designers from the Middle East and Asia who have redesigned the concept of abaya, producing innovative creations for every type of occasion.
EVAYA
Jordanian designer Aya Al-Jawhary from Evaya created a line of abayas made of semi-transparent silk fabric decorated with stylish Arabic calligraphy. Ideal for both day and night, these abayas give a classy intellectual touch to the attire they cover.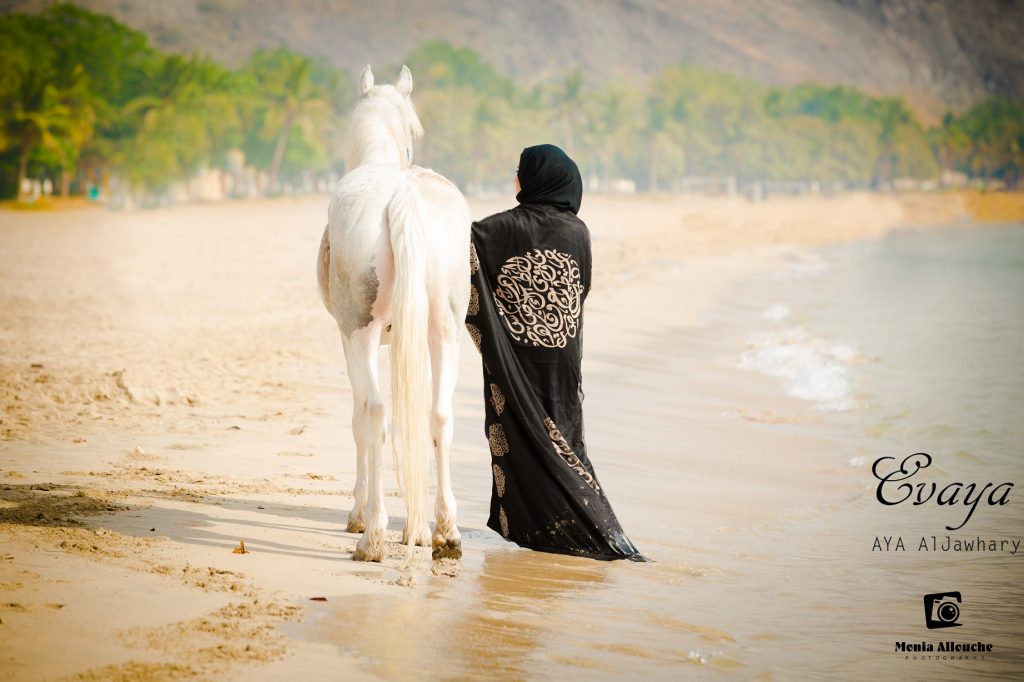 NAFS
This Emirati fashion brand follows a very experimental approach. Through the use of materials such as distressed fabric and by playing with forms, NAFS (an acronym for Noora, Alia, Fatma and Sarah, the sisters behind this project) gives a contemporary twist to its designs with a predominance of black and grey.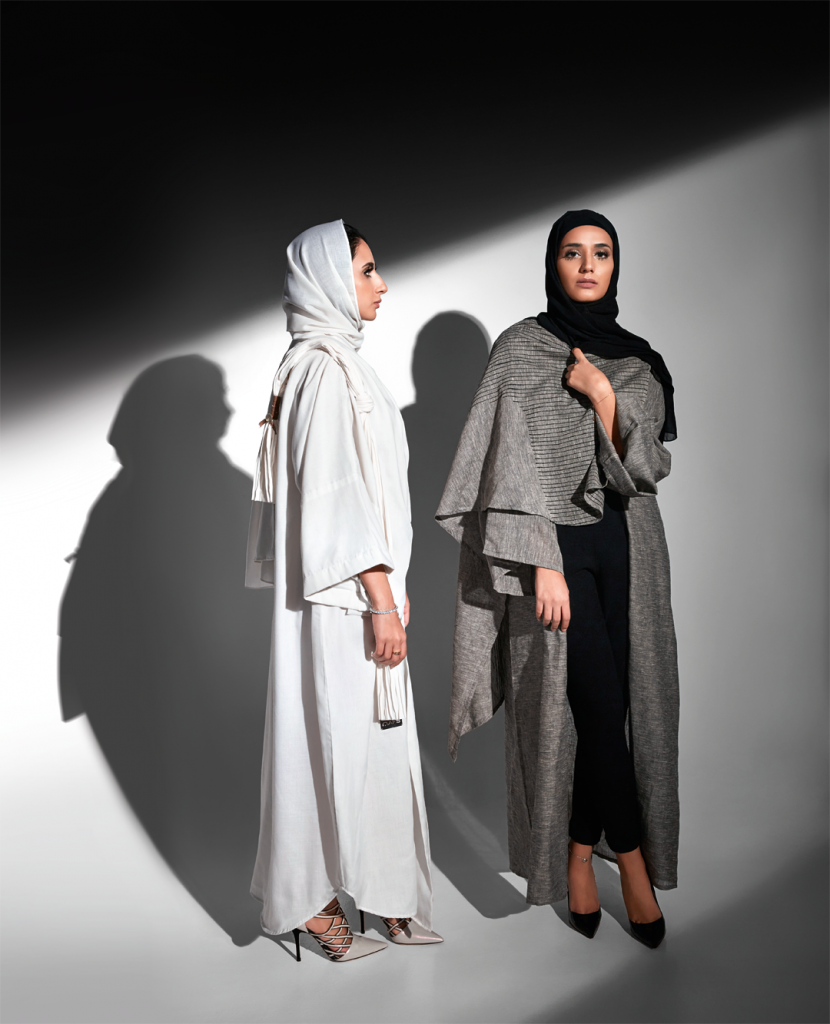 Al Sheikha Abaya
This Turkish brand, which has recently showcased its latest collection at the Modest Fashion Week in Dubai, mixes classical and modern designs. Abayas are enriched by decorative patterns and elements. Black, white, gold and silver merge to create both refined and original combinations best accompanied by fine jewellery.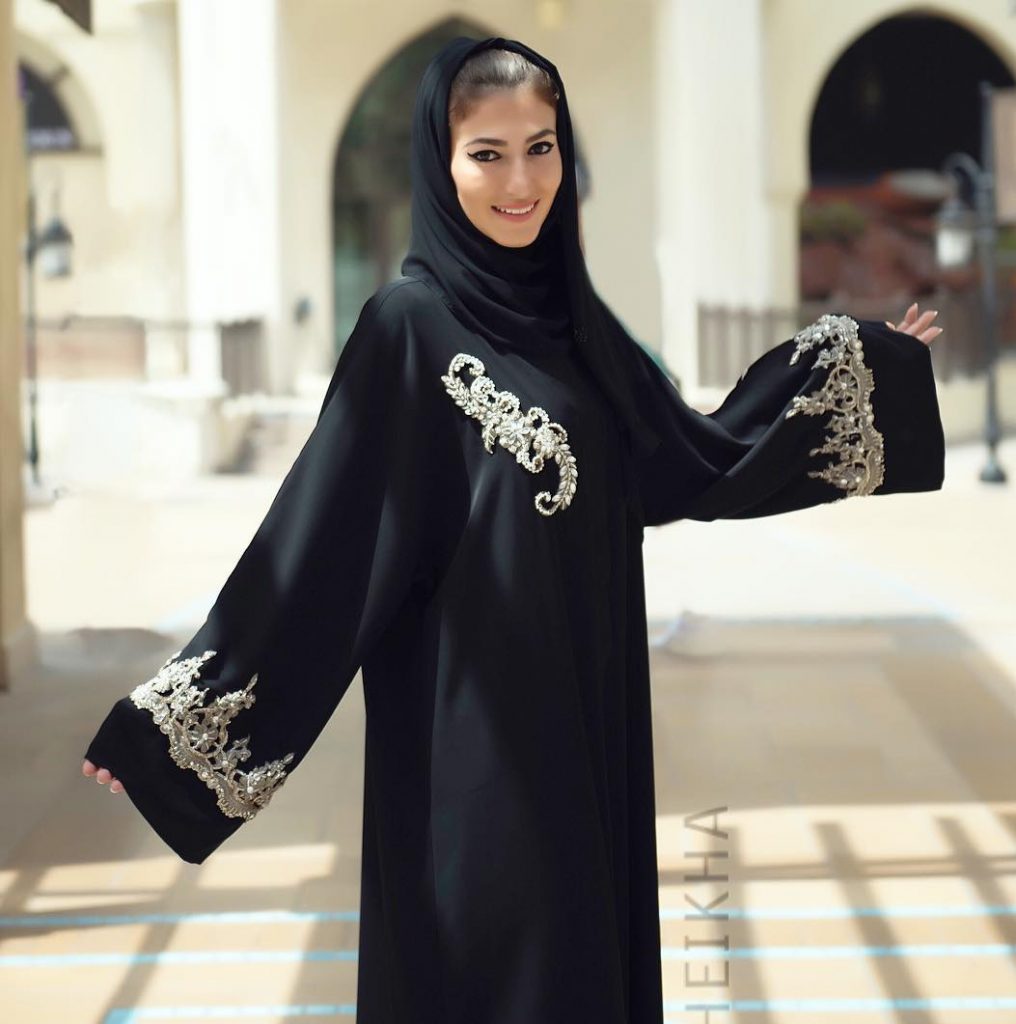 Sugar Plum Couture
Another brand from the Modest Fashion Week in Dubai, Sugar Plum Couture (from Uzbekistan) abandons the traditional black of the abaya in favour of coloured alternatives. The designs are either plain monochromatic decorated by small embroidered elements or patterned with motifs typical of the central Asian tradition. In either case, abayas are accompanied by a headgear, a hijab or a turban, the brand's distinctive accessory.