Riyadh hosts Arab Fashion Week in partnership with British Fashion Council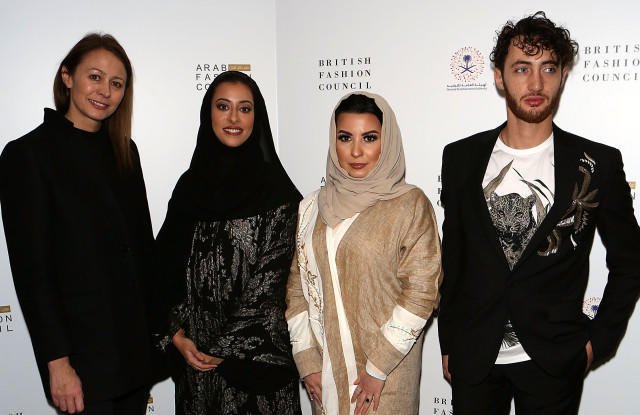 By: Sarah Amr
Saudi Arabia capital Riyadh will host the Arab Fashion Week between March 26 and 31, as a step forward for cooperation between the Arab Fashion Council and the British Fashion Council. The event will take place at the Apex Centre for Exhibitions.
Arab Fashion Week is the world's only platform to showcase the "Ready-made Couture" designs, a fashion style introduced for the first time in 2014 by the Arab Fashion Council, which includes delegates from the Arab League members.
The decision by the "Arab Fashion Council" to host Saudi Arabia Fashion Week comes about a month after the opening of a regional office in Riyadh and the appointment of Princess Noura bint Faisal Al Saud as the honorary president of the council. Whom she stated "Arab Fashion is an additional step to confirm the Kingdom's vision of developing the fashion sector in Saudi Arabia and turning it into a regional and international destination."
Another Arab Fashion Week will be held in Dubai from May 9 to 12, 2018, and an additional one to be held from 23 to 27 October in Riyadh.